CARE PRODUCTS BASED ON PHARMACEUTICAL AND BOTANICAL EXPERTISE FOR OVER 50 YEARS
Klorane offers you safe, eco-designed and effective care products based on natural active ingredients for the face and hair of the whole family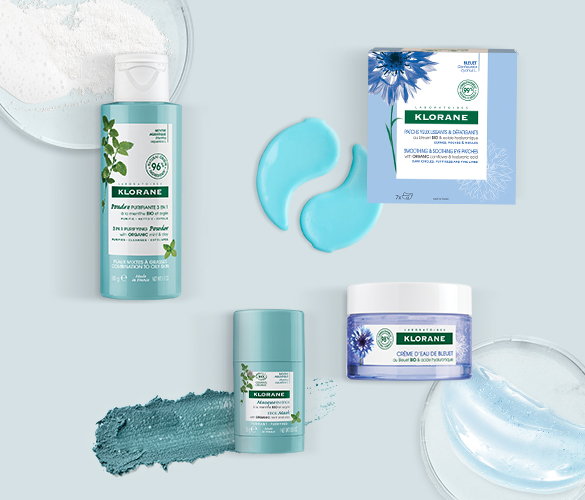 ORGANIC plants to awaken and purify your skin
A wave of freshness and purity for your skin! Klorane offers two ranges of natural face care products, formulated with organic cornflower and organic water mint. Known for its soothing properties, Cornflower water is the key to revitalized skin, while Aquatic Mint purifies for a detoxified and mattified skin. Discover innovative textures and formulas with up to 100% natural ingredients.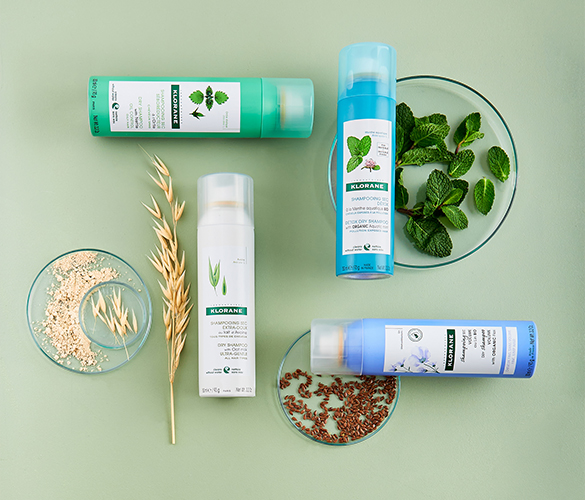 The dry shampoo authority
Klorane's botanical dry shampoos are made with ultra-absorbent natural powders to instantly restore volume and texture. Discover these iconic care products available in four ranges: Oat milk for normal hair, Nettle for oily hair, Flax for maximum volume and lightness, and Aquatic Mint for a fresh and detox effect.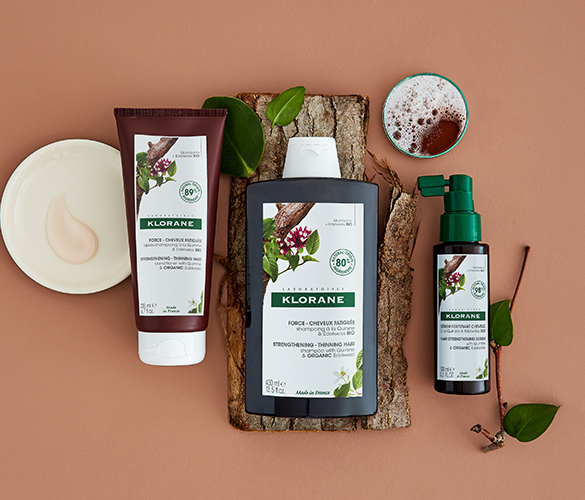 1 hair need = 1 plant
Klorane offers a complete range of hair care products based on active plant ingredients to meet all your needs. Each hair pathology is addressed by a plant and a perfectly adapted sensory formula. With up to 96% of natural origin ingredients, all our products are dermatologically tested.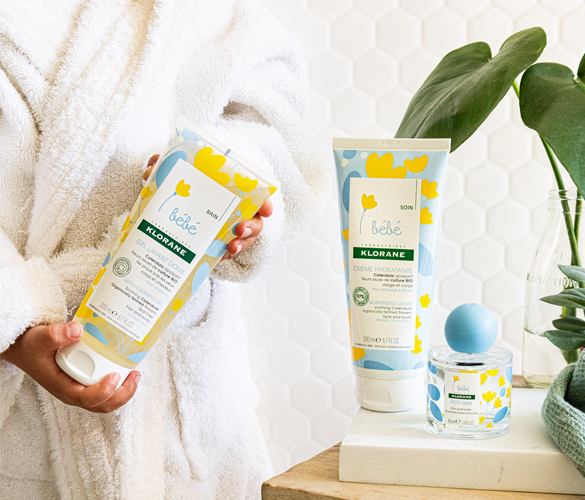 Organic Calendula moisturizes, soothes and protects baby's skin
Take care of your baby's skin from birth with Klorane's organic Calendula flower-based skin care products made with up to 97% natural ingredients. Biodegradable, the formulas of Klorane Baby care products are designed to respect the fragile skin of babies and toddlers, protect it from drying out and calm irritations thanks to the soothing action of Calendula from organic farming.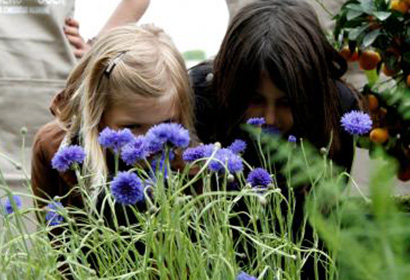 WE ARE COMMITTED TO THE PLANET
Klorane's legacy continues with the Klorane Botanical Foundation, whose mission is to protect endangered plants, explore plant treasures and transmit botanical passion. In Quebec, Klorane is an ambassador of Le Semoir for the eco-education of children and to awaken them to nature.