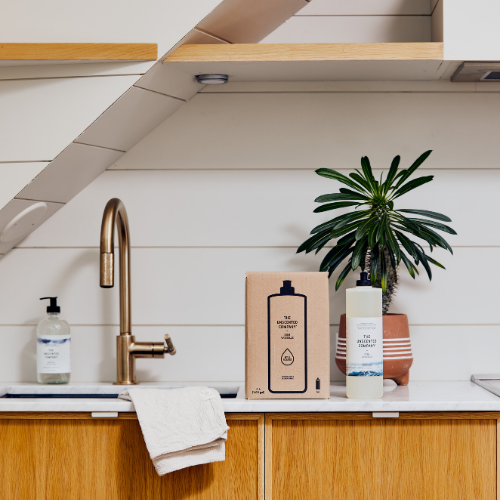 Start fresh.
Launched in 2016 by Anie Rouleau, The Unscented Company redefines the notion of clean by offering a complete line of natural and unscented home, body, and hair care products. Proudly made in Quebec, each product has its solid and refill options, designed to reduce our plastic footprint, and facilitate a sustainable lifestyle.
The Unscented Company is committed to achieving the highest industry standards through B Corporation certification.
Redefining the notion of clean
In a desire to reduce our collective impact on our environment, The Unscented Company relies on the use of naturally derived ingredients. A minimum of 90% naturally derived ingredients are used in the formulation of its products. In addition, all products are biodegradable in 28 days according to the Organization for Economic Co-operation and Development (OECD) guideline 301.
Freshly inspired by nature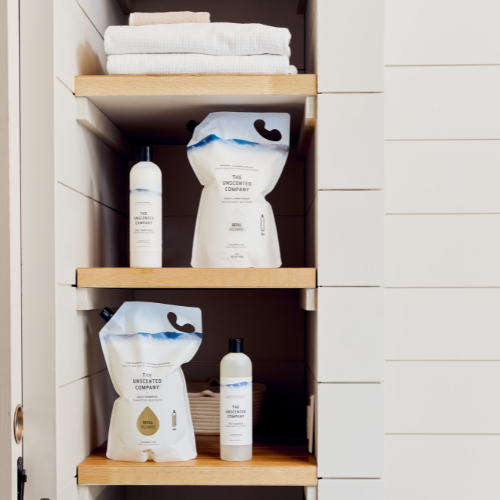 Hair Care
For fine to wavy hair, the daily shampoo, made with 99.05% naturally derived ingredients, gently cleanses and moisturizes. Complete your routine with the conditioner made of versatile active ingredients that strengthen the hair and give it shine.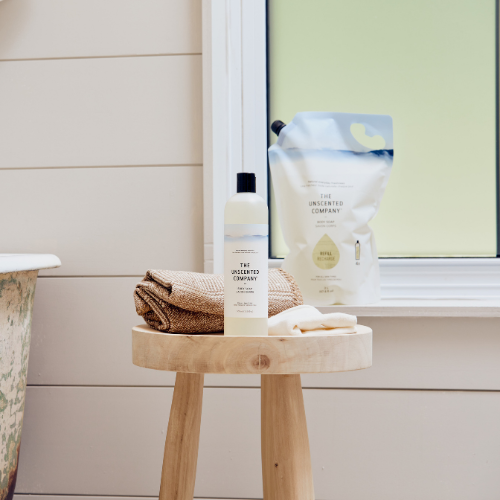 Body Care
Made with skin-friendly and earth-friendly ingredients, the body soap and hand soap are perfect for the whole family. These minimalist formulas will leave your skin soft and smooth.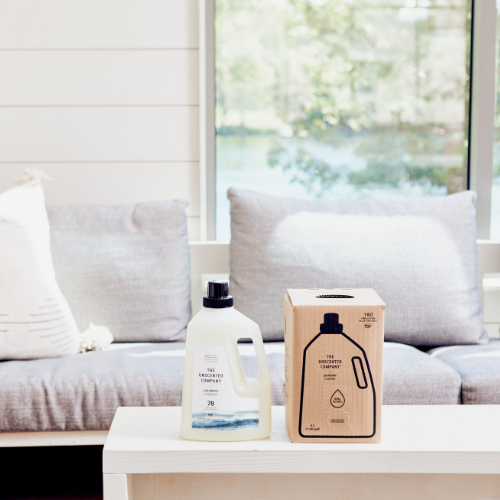 A fresh take on clean.
Made in Quebec, simple, unscented, and made with naturally derived ingredients, each product from The Unscented Company is developed to keep only the essentials. One product at a time, decide that being clean means leaving the smallest trace possible.