---
Marie-Michelle Hallée, cosmetician at Brunet in St-Hubert
---
After your summer vacation with plenty of free time and care-free days, getting back to your routine in the fall isn't always easy. Let's face it, it can be really tough getting back to work and its challenges along with a relentless schedule that includes your eldest's piano lessons and your youngest's drama classes.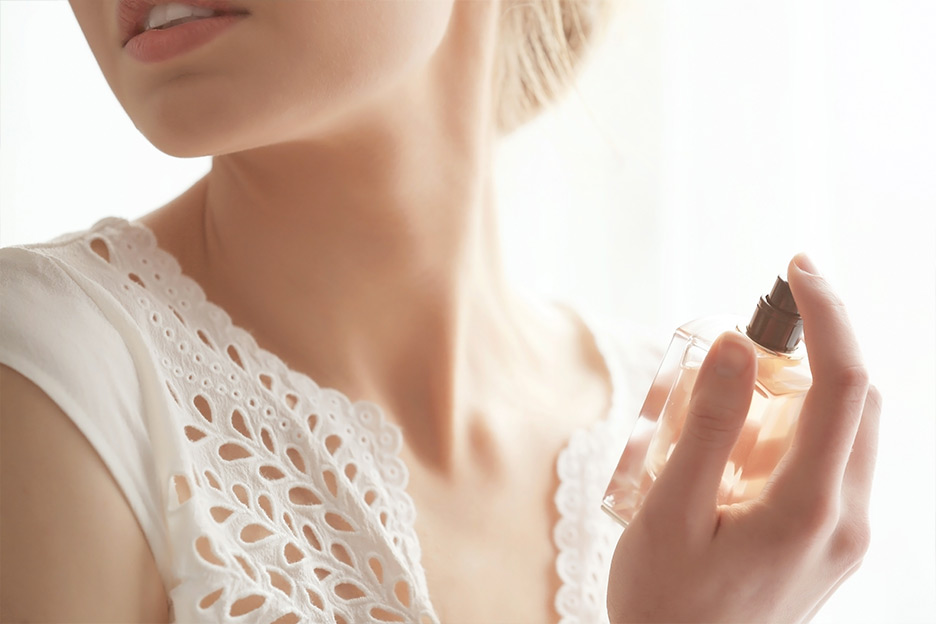 In this mad rush of activity, there is one thing that has the power to bring time to a halt: perfume. For a moment, perfumes provide a tranquil oasis. While one fragrance may trigger delicious daydreams, another swaddles you in a blanket of well-being or brings to mind precious memories.
Why deprive yourself? Perfume is a subtle and refined luxury item. It's also a way of resisting the cult of utility. What's more, using perfume is an unselfish act since it provides olfactory pleasure to the people around you.
New in stores
Brunet carries the leading brands and, year after year, provides the most sought-after new fragrances. Stop by in store to discover the latest scents and explore unusual combinations. Be daring!
Fall fragrances
After summer's light and fruity fragrances, autumn is a time for headier notes, often woodier and more full-bodied scents. There's greater emphasis on products with more depth but not too much heft as well as sophisticated and energizing fragrances that can stand up to the hardships of colder weather.
But maybe you prefer to stay loyal to the same perfume all year long. Of course, it's all about personality and attitude in the way you wear your perfume.
Choosing a new perfume
Yearning for change? Take the plunge! And morning is the best time of day for it, when your senses are more alert and receptive than later on. Place a drop on your wrist and wait for several minutes as the fragrance works its magic – unless unpleasant notes emerge to spoil the fun. Try this a few times and you're sure to find the new signature scent that suits your personality.
Make your perfume last longer
Keep in mind that perfumes last longer on moisturized skin than on dry skin. Hydrated skin makes quite a difference, with perfumes lasting twice as long!
Ideally, you would choose the body lotion that goes with the fragrance you've set your heart on. However, a fragrance-free moisturizing cream will also do the trick.
The world of perfume is as fascinating as it is complex. Stop by in store where our cosmeticians will guide you on an amazing journey full of wonderful discoveries.
For you, I suggest
Eau de parfum Azzaro pour Elle
Eau de toilette Azzaro Chrome