If you are feeling thirsty, it means you are already on your way to being dehydrated.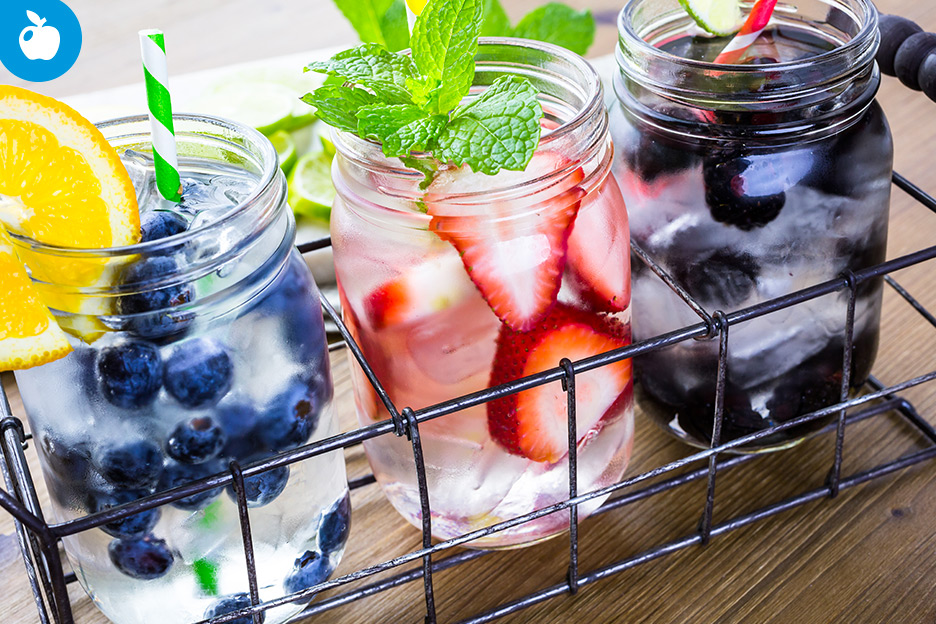 Seniors and children are more at risk, because sometimes they do not feel thirst. An adult should consume between 1.5 and 2 litres of water per day under normal circumstances. When there is a heatwave, this number goes up.
Not thirsty? You should still take a few sips every hour.
How do I keep my body hydrated?
Drinking water is best. Sweet drinks, juices, and coffee do not boost hydration. You can also increase your water intake with food. Eating more raw vegetables and juicy fruits keeps your tummy satisfied and prevents dehydration. Lunch or snack on as much cucumber, watermelon, celery, lettuce, etc. as you want!
Energize your water!
Dilute your juice with an equal amount of water (or sparkling water) and add sliced citrus fruits.
Add cucumber slices or mint leaves to your water.
Add crushed blueberries and a few basil leaves to sparkling water.
Brew white or green tea, let it cool down, and add berries or lemon.
In a blender, blend some watermelon cubes. Pour in a tall glass and mix in sparkling water or iced green tea.
Put lots of ice cubes in your iced coffee (decaffeinated, ideally) or smoothies.
Put watermelon cubes on a stick and freeze. A cool treat that will please everyone!
Freeze grapes: they are like little sorbet bites!
Linda Montpetit, Metro nutritionist