With the change of seasons, sensitive skin can pose problems. Find out how to ward off hypersensitivity, redness and itching and flaunt an enviable peaches and cream complexion.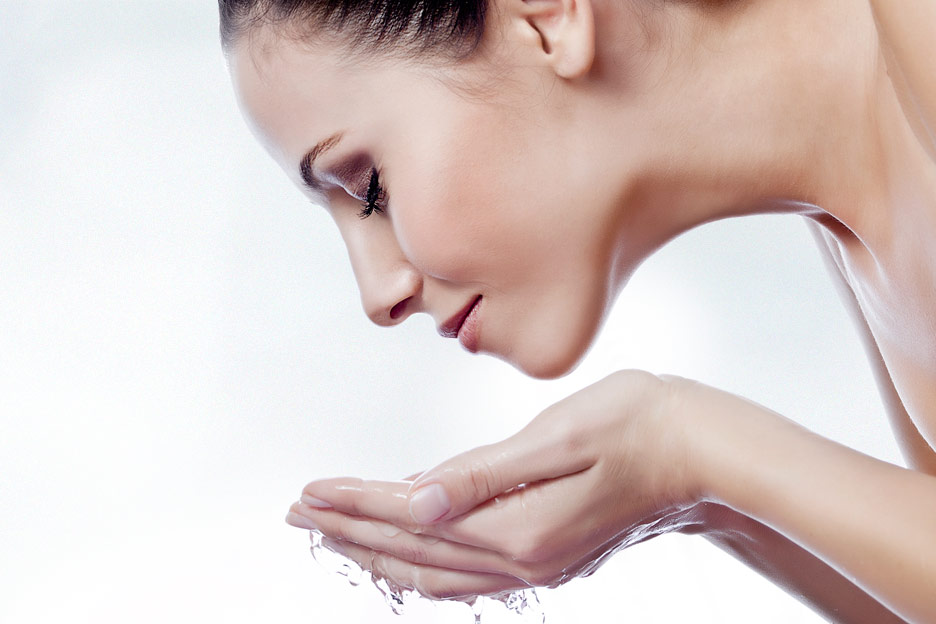 Understanding your sensitive skin is the first step to conquering its challenges.
Women with sensitive skin have immune systems that react to products, and even weather conditions, as the "enemy" and will try to combat them. This leads to redness and peeling as well as the discomfort of itching, overheating and stinging sensations.
You can have sensitive skin all your life or your skin can become sensitive due to hormonal fluctuations or even cosmetics with harsh ingredients.
Triggers for hypersensitivity
Fragrance
What delights our olfactory senses can irritate our skin. Fragrance is a key allergen in cosmetics and skin care. If your skin is sensitive, look for fragrance-free products. Even the finest perfume can cause a reaction, too. If you don't want to give up your favorite scent, try this trick: mist fragrance and shake your blouse or top through the mist. Wait a few minutes for the fragrance to dry and then get dressed. This allows you to avoid direct contact with the fragrance while still wearing it.
Chemicals in soap, cleansers and cosmetics
You want to feel clean, not fried by chemicals.
Additives in cleansers and soap, like sulfates and antibacterial agents, can draw moisture away from skin. Since sensitive skin is almost always dry, this can lead to itching and peeling. Look for mild, botanical-based soaps or dermo-cosmetic cleansing formulas to keep your skin clean and comfortable.
Talc and mica, a light-reflecting pigment often used in mineral and bronzing powder, may cause some itching for women with sensitive skin. It is further exacerbated by the fact that we apply powder with a brush, further pushing it into pores. Choosing liquid bronzers and foundations can thwart the discomfort.
Alcohol
Alcohol-free toners are much kinder to sensitive skin.
Sensitive skin solutions
Steering clear of triggers is important, but the best solution is to use a dermo-cosmetic line of daily skin care, specially formulated for sensitive skin. Your first step to enjoying the change of season in beauty and comfort is to drop by Brunet and speak to one of our understanding Beauty Pros. You'll be treated to a free skin analysis to determine if your skin is indeed sensitive. Our Beauty Pros can help you put together a skin care program of cleansing, toning and treating that will not only calm your sensitive skin woes but help build up strength and resilience.
The longer your sensitive skin goes without hypersensitive reactions, the more it will begin to behave like normal skin. And that enviable peaches and cream complexion? That's what sensitive skin looks like when it is calm and healthy, free of redness and irritation!