As we all know, summertime means having to slightly adjust our haircare rituals to ensure we give our tresses the best possible care. When it comes to styling your hair, keeping it simple is generally the best way to enjoy the season while looking fab. We're happy to share our best hair advice to keep your tresses on point.
Options that protect your hair and scalp from summer damage
Let's face it—summer isn't exactly kind to our hair. Sun, chlorine and salt can all cause quite a bit of damage. That's why it's so important to adapt your haircare ritual to ensure you look ravishing all summer long!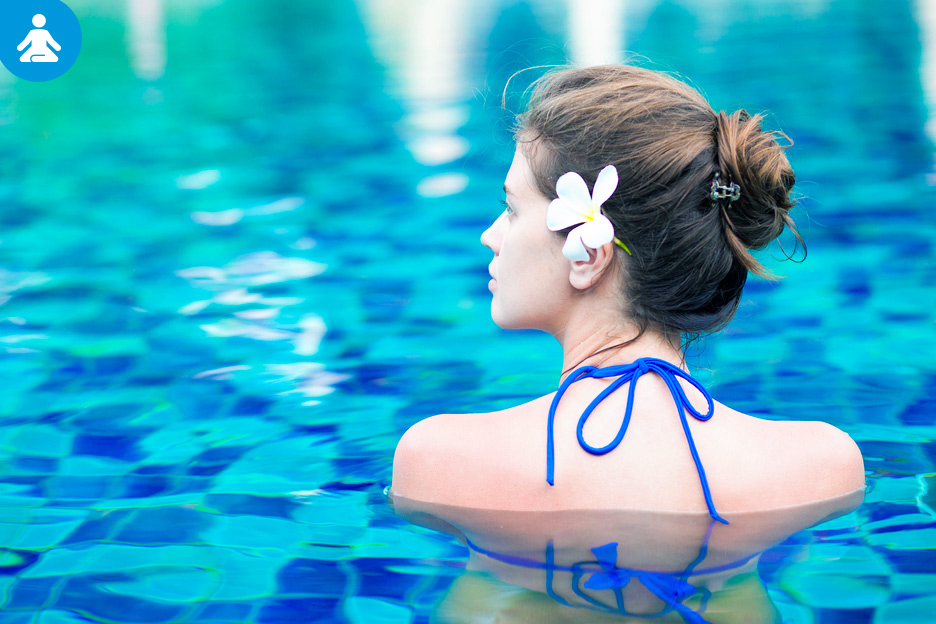 HYDRATE DRY HAIR
Summer can indeed make dry hair even worse, leaving it dehydrated, dull and hard to untangle! Phyto Paris has the perfect solution for your dry hair issues—PHYTOJOBA, the haircare line made specifically for dry hair. A blend of Jojoba Oil, Jojoba Milk and Mallow Extraction, PHYTOJOBA intensely hydrates your hair, from root to tip, without ever weighing it down. Trust the complete PHYTOJOBA ritual to give your hair all of the softness, suppleness and radiance it deserves.
Start by cleansing your hair with PHYTOJOBA Moisturizing Shampoo and PHYTOJOBA Moisturizing Mask in the shower. Then, use PHYTOJOBA Moisturizing Care Gel whenever you need an added boost of daily hydration. The Care Gel durably hydrates by continuously releasing active ingredients into the heart of the fibre!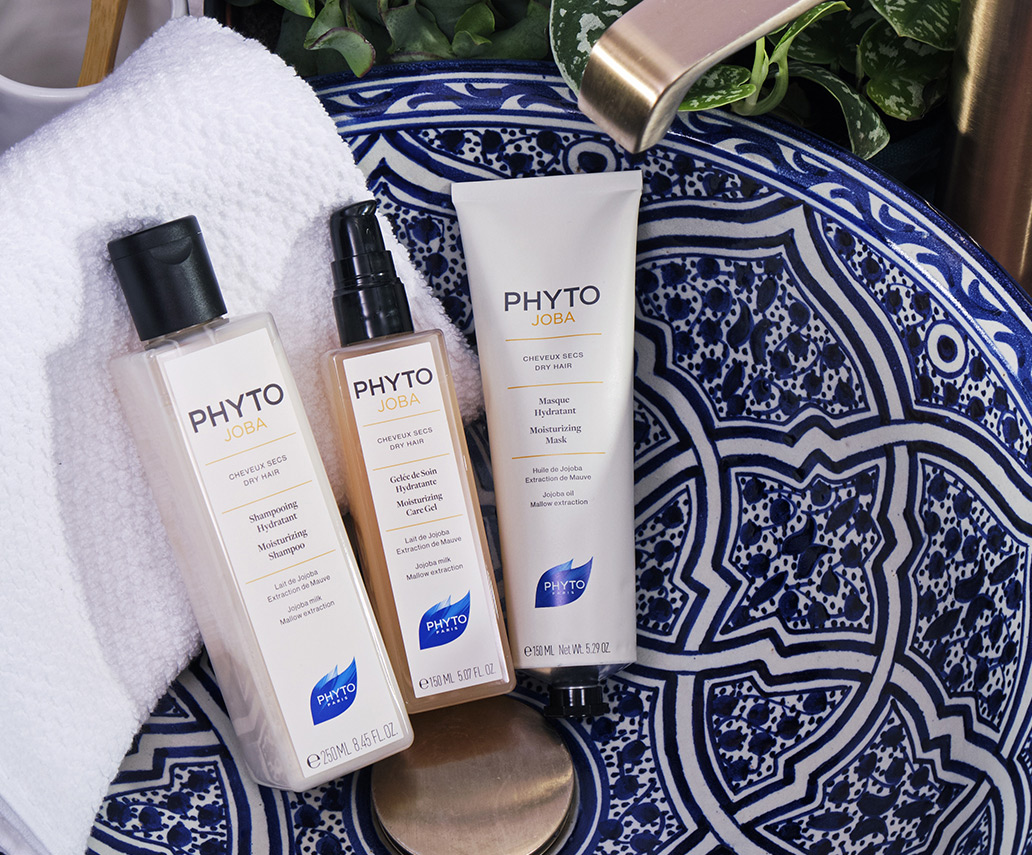 PROTECT COLOURED HAIR
While sun damage is clearly an issue for any kind of hair, it can be especially problematic for coloured hair. Why? Simply because coloured hair is more porous. That means it's more vulnerable to aggressors like UV rays. What's worse, UV rays make hair even more porous, which causes it to become dry, brittle and dull…
Avoid disaster with the PHYTOCOLOR line, most notably by using PHYTOCOLOR Shine Activating Care, which protects colour from the damage caused by daily external aggressors. And, for optimal photoprotection against colour oxidation, this product also provides the natural UV protection of Karanja Oil.
And, don't forget, you can also reduce the risk of damaging your hair due to colouring by choosing PHYTOCOLOR botanical permanent hair colour kits. With a wide range of colour options, you are sure to find the perfect shade. Ammonia, PPD and resorcinol free, PHYTOCOLOR hair dye is enriched with plant-based pigments. Using the best botanical ingredients, PHYTOCOLOR colours your hair effectively, while also respecting your hair fibre and scalp!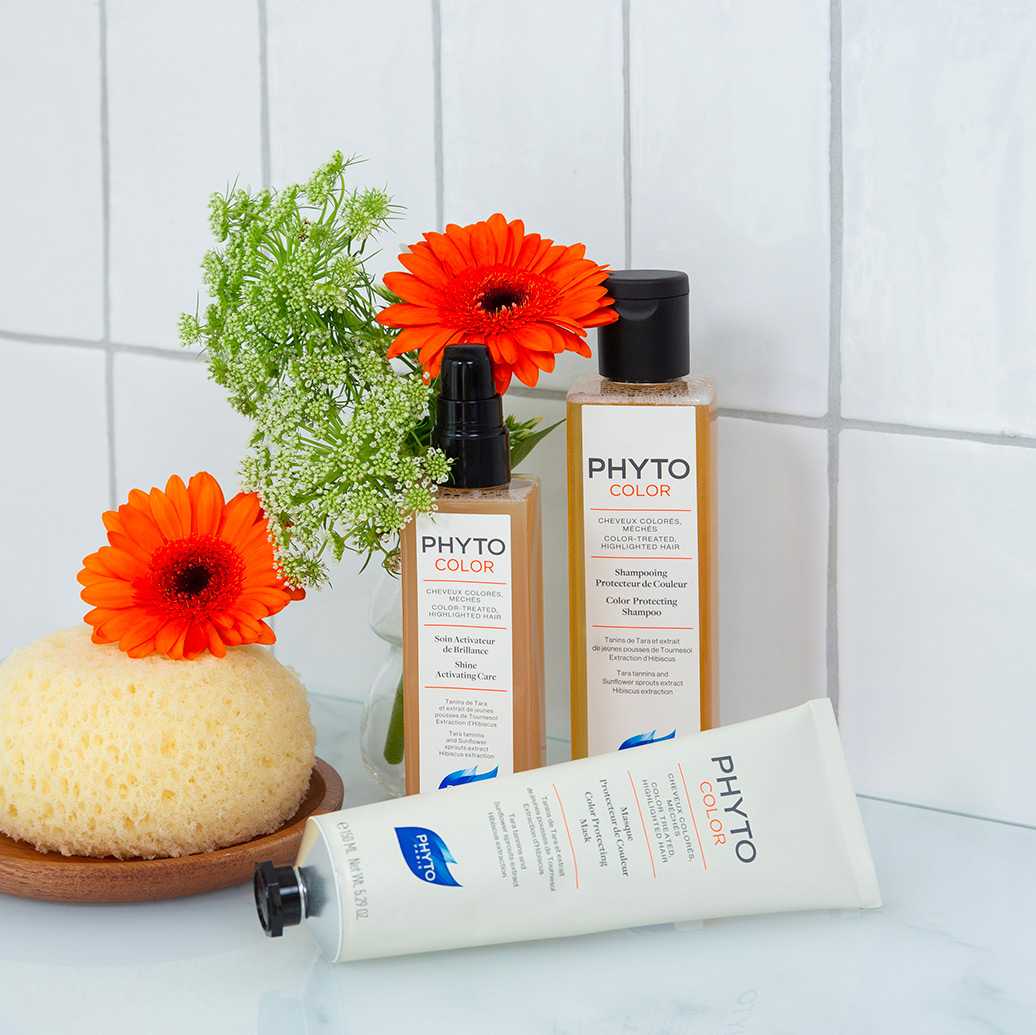 DETOXIFY YOUR HAIR
Summertime is the perfect time for making your hair healthier and healthier. To achieve this, you'll need to get rid of everything that is suffocating it and preventing it from being as glorious as it can be—namely, pollution, accumulated hair products, salt and chlorine—and even hard water.
Trust PHYTOD-TOX to breathe new life into your hair with its three-step ritual to be used once or twice a week. Together, PHYTOD-TOX's three products deep-cleanse, cleanse and refresh hair.
The results are instantly noticeable: hair is lighter, shinier, more voluminous—and healthier!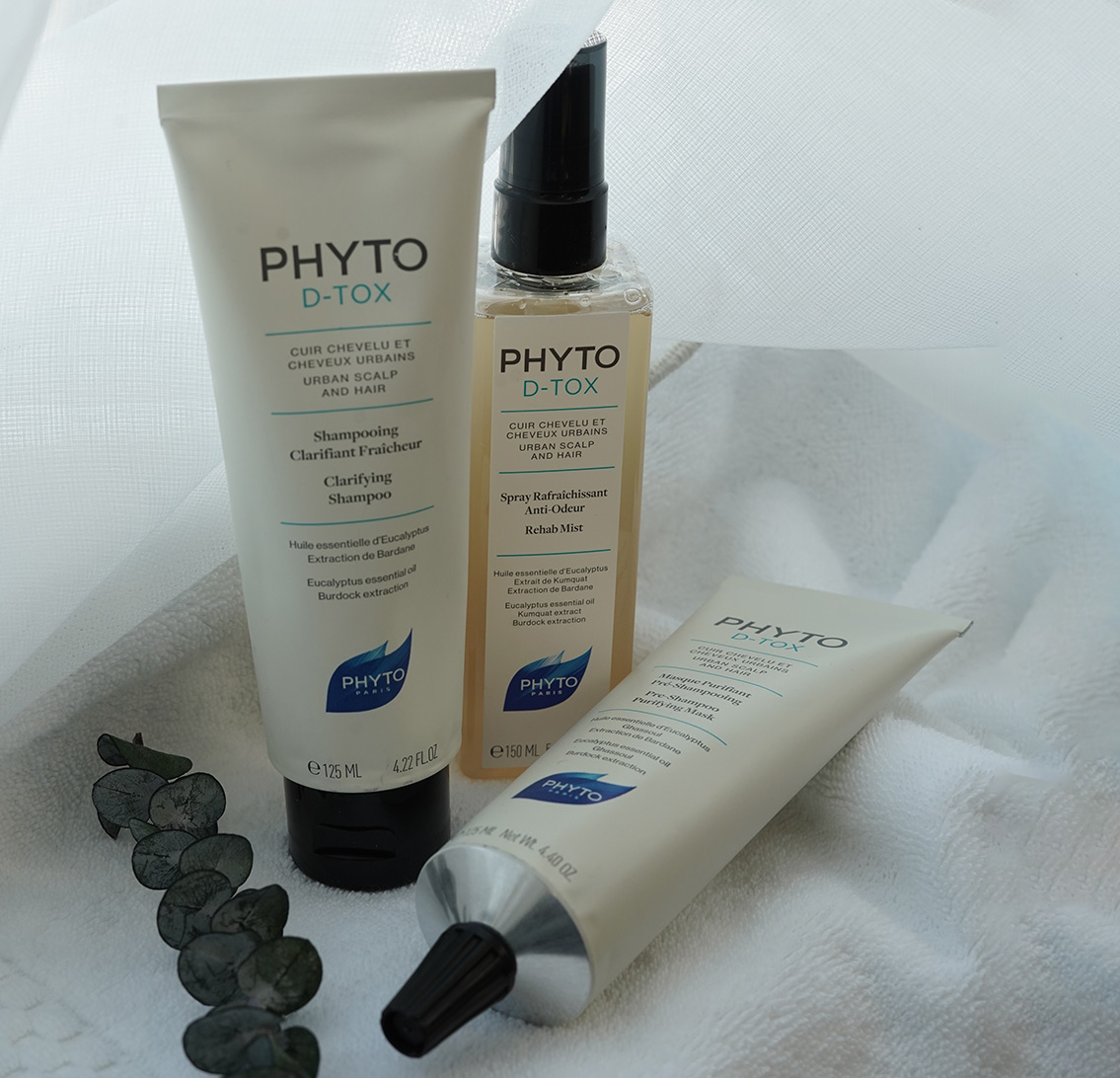 Your best style options
When it comes to styling your hair, keep it simple. Ideally, you should be able to easily tie your hair up or leave it down. And, remember, you can also use some cute accessories to add a little oomph to your look.
PONY TAIL
The pony tail is a classic by-the-water hairstyle that's quick and easy to do. Tip: avoid using a thin, stiff elastic, which is a bit too harsh for the beach, and opt for a ribbon. It's a more attractive and delicate way to hold your hair.
BUN
Ever-stylish, the bun will give you a sophisticated look. And it only takes a little practice to master it. For a gorgeous casual look, loosen up the bun by leaving a few strands around your face.
BRAIDS
With so many variations, braids are always an excellent option. Don't hesitate to add your own unique touch and don't aim for perfection—loose braids are on trend this summer.
BEACH WAVES
The perfect beach wave 'do is easy to achieve with the right product and technique. Stop by one of our stores to ask our cosmeticians for advice. They'll be more than happy to help you.