Is your dad the kind of guy who lives in shorts and running shoes? Or does he refuse to leave the house without trimming his beard and applying moisturizer? No matter his interests, we have the perfect Father's Day gift for him—and activity ideas in bonus!
1. The trendy dad
His wardrobe is runway-worthy, his beauty regimen is more elaborate than yours, and he's something of a cologne connoisseur. Sound like your dad? This Father's Day, pamper your pop! Take him to the spa for the day and throw in a massage or a facial. Or, take him fragrance shopping. Treat him to his usual perfume or help him find a new signature scent!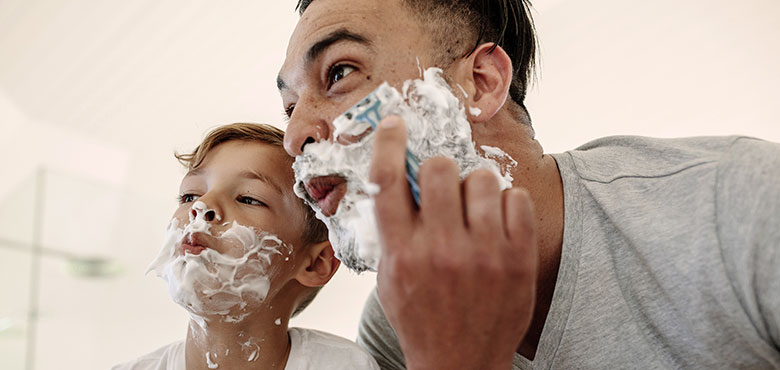 Our Father's Day gift idea
A discovery set of different brands:
CW Beggs and Sons: A wide variety of low-cost products for every step of your dad's skincare routine. Choose between cleansers, serums, exfoliants, moisturizers, eye care products, and hand creams for all skin types.
IDC Dermo: A range of anti-age and pro-youth products made in Quebec, specifically formulated for men's skin.
Rebels Refinery: Whether you're interested in body, hair, lip, or face care, this Canadian brand has an array of affordable products to meet every need.
Vichy Homme: The ideal choice for men with sensitive skin. Made with thermal spa water, these face and body care products soothe, protect, and strengthen the skin. They also contain vitamin C and magnesium, which help keep skin hydrated and glowing all day long.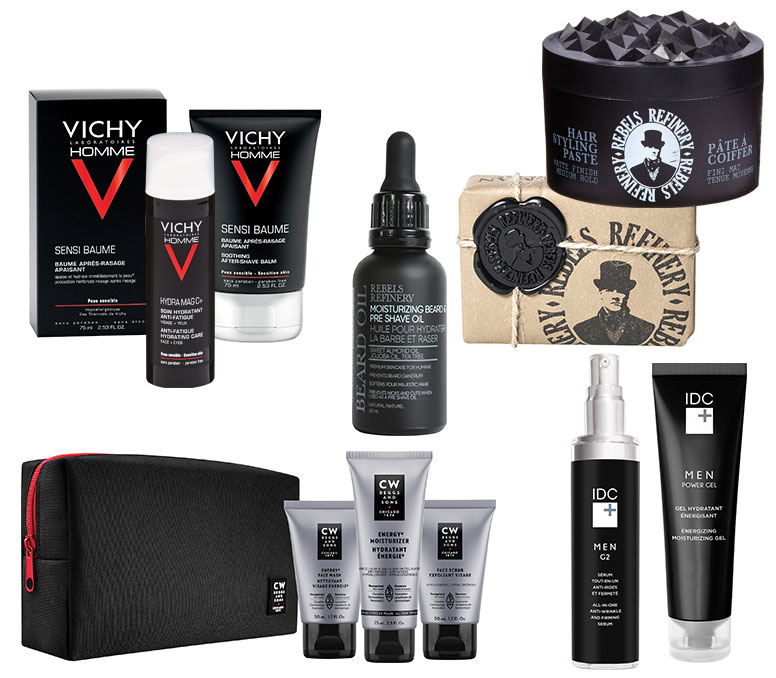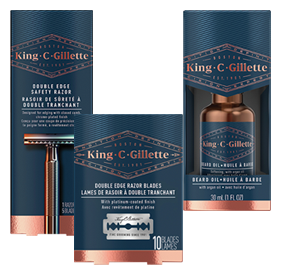 Is your dad proud of his beard?
All the above-mentioned brands also offer products that are perfect for bearded dads: nourishing shaving creams and foams, soothing aftershave care, and more. Any of these would pair wonderfully with the new King C. Gillette razor, a precision tool specially designed for edging sideburns and strong beard lines.
2. The active dad
He runs every day, has a punching bag in the basement, and plays hockey with his buds. If he could, he'd spend every holiday canoe camping. So, what's the best gift for a dad who can't sit still? A day of high-energy fun with you! Plan a hike in one of his favourite areas, go on a bike ride, or introduce him to a sport he's never tried, like rock climbing, surfing, or stand-up paddleboarding.
Our Father's Day gift ideas
A post-workout recovery kit: For instance, an essential oil sore muscle rub, a heating pad, and a massage device.
A Sports Experts gift card, so he can finally get his hands on the gear he's been eyeing.
Pssst!
Looking for a sure bet? A gift card is just what you need to make your dad smile. Come see our selection in-store!
3. The foodie dad
If your dad loves to cook and discover new flavours, organize an activity that will delight his inner chef: a virtual cooking class, a picnic showcasing his favourite foods, a day trip to your local farmers' market, a visit to his favourite ice cream shop, or a combination of these!
Our Father's Day gift ideas
A custom cookbook, complete with appetizing photos, filled with family favourites and must-try recipes.
A box of chocolates for your pop to enjoy while he flips through his cookbook.
4. The grandfather
Do you want to offer a unique surprise to grandma? Create a personalized gift in the Brunet photo boutique.
Our gift ideas
Last update: June 6, 2022
Get ready to celebrate at Brunet
Stop by the store and find everything you need to celebrate Dad.
Receive expert advice from our cosmeticians.
Choose the perfect gift and earn points on your beauty card.