Eating salty foods leads to water retention, which can make cellulite more apparent. So prevent unsightly dimples by cutting your sodium intake.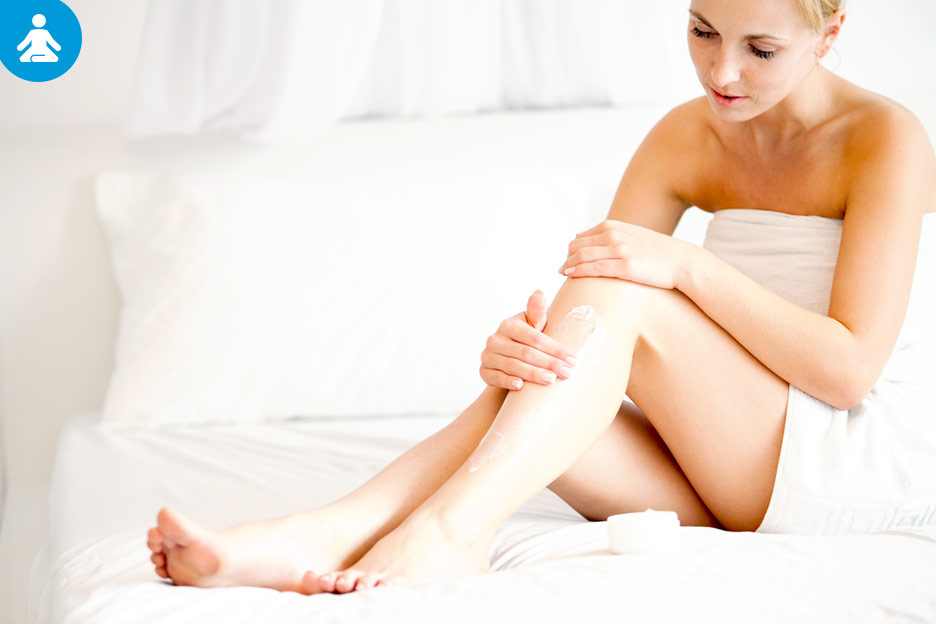 Lose weight recently? Good job! But if you shed a lot of pounds, you're probably dealing with a new problem: sagging skin. Fortunately, there are some effective solutions for toning it up!
What's the secret to weight loss? It's straightforward, yet complicated. Eat less, move more, pay attention to what you put on your plate, incorporate more activity into your routine—the most important thing is to take the first step.
Have you already slimmed down? That's great news! Now it's time to tackle sagging skin. Droopy, puckered skin is common among people who lose significant amounts of weight.
The power of creams
You've unlocked the secrets of weight loss, but you've got stretch marks as a reminder of your former self. Don't be discouraged: there are special creams to help minimize the appearance of these long, unseemly lines.
While it's never too late to treat stretch marks, the creams are most effective when you start using them at the beginning of your weight-loss journey, or even before.
Exfoliate your skin before applying the cream, then use a smoothing moisturizer.
Consider treating yourself to NUXE Body Melting Firming Cream. This double-patented product should be applied morning and night using circular motions for a visibly smoothing action. Your targeted areas will regain flexibility and elasticity.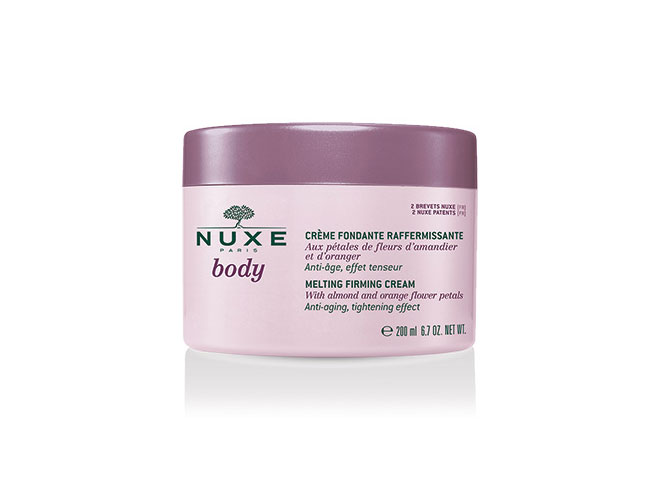 Hot vs. cold
Avoid taking very hot baths or showers; cold water always helps with toning. But that doesn't mean you have to subject yourself to an ice bath! Simply end your shower with an invigorating shot of lukewarm or cool water. Occasionally, you may want to bathe in room temperature or cold water enhanced with sea salt (about 200 g in a tub filled to the two-thirds mark). The toning effect will work wonders.
What about your face?
When someone starts losing weight, you often see it in their face first—and we don't just mean their big grin!
As you say goodbye to fat, the skin on your face, neck and cleavage may start to sag.
Some high-end skincare lines include creams that are surprisingly effective for firming up loose skin. One terrific example is Liftissime Redensifying Gel Cream Neck & Décolleté by Liérac. It contains bio-mimicking lipids (that imitate naturally occurring lipids) for an immediate lifting effect.
There are several other products available that you might find useful. Stop in at one of our stores for a personalized consultation.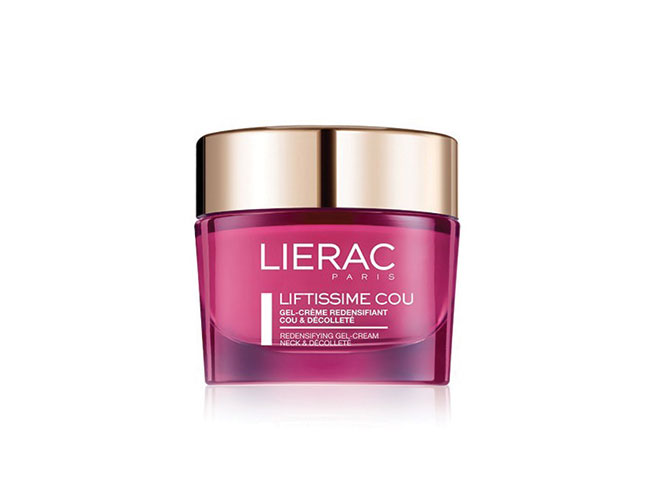 And, of course, get moving!
Physical activity is an excellent way to firm your body. Weight lifting and cardio are sure to improve muscle tone—and boost your self-esteem and general appearance too!
If you've got stubborn cellulite, rest assured that you can beat it!