The holidays are just around the corner which means it's time to get shopping for your loved ones! But what gift should you get your niece who never leaves home without her makeup case? What about your dad who's always itching to go for a run? Or your mom who is an avid nature lover? Get inspired by our suggestions for everyone in the family!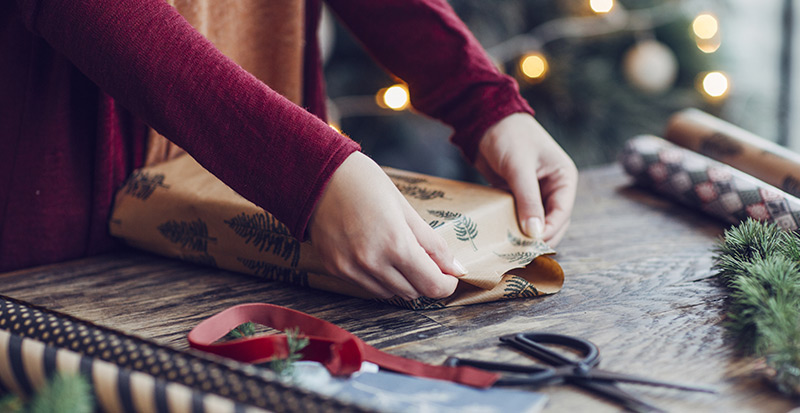 Gifts for the beautista
They're always up to date with the latest trends, they know which ingredients are prized by celebrities, they've mastered nail art... If you're searching for a gift idea that will please the beauty expert in your life, look no further!
Giftsor the sports enthusiast
What do you get someone who's always ready to go for a run or take part in a cardio-boxing workout?
Wireless earbuds – they'll be able to enjoy their favourite music playlists, audiobooks, and podcasts while exercising!
A recovery set including compression socks, an electric massager, a thermotherapeutic bag, a collection of essential oils with a roll-on applicator. The perfect way to help them relieve tension and ease aching muscles.
Gifts for the eco-conscious
This is someone who always looks for eco-friendly products and never says no to spending the day outdoors.
Set them up with a care routine that includes natural or organic ingredients that are good for their skin and the planet. Choose local brands and add reusable accessories – a microfibre facial exfoliating and cleansing cloth, washable makeup remover pads, etc.
Put everything they need for a day outdoors in a daypack: an insulated bag for beverages, reusable snack bags, a mineral sunscreen stick, organic lip balm… Perfect for an afternoon of cross-country skiing or hiking!
Gifts for the person who's always on the go
Meetings, helping out with their kid's homework, workouts at the gym… you probably know someone whose scheduled is always packed! Here's how to help them take a few minutes for themselves.
Provide them with everything they need for an aroma therapy session. A diffuser with some essential oils (lavender, eucalyptus, and mint are popular options) will allow them to create their own blends and use them whenever they want.
Give them what they need for some cozy living: an assortment of facial masks and eye patches, bath products, a warm blanket or a soft bathrobe, a scented candle, a few treats… the perfect way to get some R&R at home!
It's easy to personalize your gifts! Greeting cards, calendars, custom photo books, sports water bottles… Visit our photo boutique for more gift ideas!
Need in-store advice?
It can be tricky to find the right fragrance or a gift set for a loved one, especially with so much choice available. Our cosmetic specialists will be more than happy to assist you if you have questions. Their professional advice will help you pick out the right gifts!
Other tips to plan the festivities