---
Cindy Laverdière, beauty blogger
---
Who doesn't want to age gracefully? After age 40, the skin loses elasticity, becomes drier and hyperpigmented, and many of us start putting looking younger at the top of our wish lists.
The key to a youthful-looking complexion is a good daily skincare routine and prevention. I know you know this already. But, what exactly does "prevention" entail? How do you integrate anti-aging products in your beauty routine without irritating your skin or have it break out? Which strategy should you adopt to wage war against fine lines, wrinkles and hyperpigmentation?

Thankfully, no matter your age, you don't need to spend a fortune or go under the knife to look your best. After all, there is beauty at every age and it comes from being happy and taking care of yourself. If you haven't made your personal well-being your top goal, don't wait any longer! In the meantime, this simple skincare routine will help you slow the signs of aging.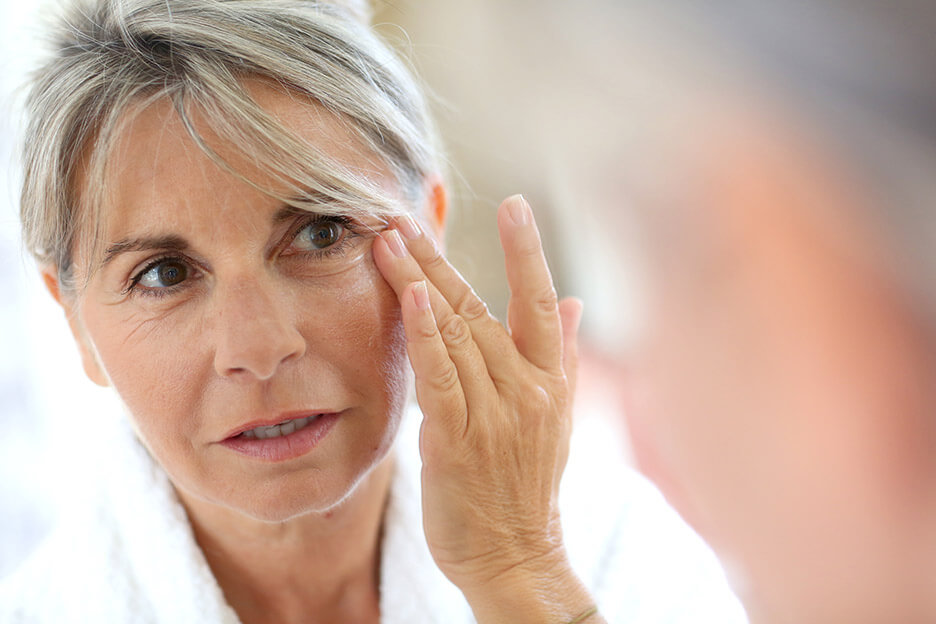 CLEANSER
It's essential to protect your cutaneous barrier because the drier your skin, the more vulnerable it becomes to external aggressors. Gently clean your skin in the morning and at night with a moisturizing lotion for sensitive skins. The Gentle Milk Cleanser from Eau Thermale Avène is an excellent option to remove impurities while hydrating the skin. Its non-drying formula, enriched with moisturizing active ingredients and Avène Thermal Spring Water, soothing and rebalancing for the skin microbiome, provides a feeling of comfort to dry and very dry sensitive skin.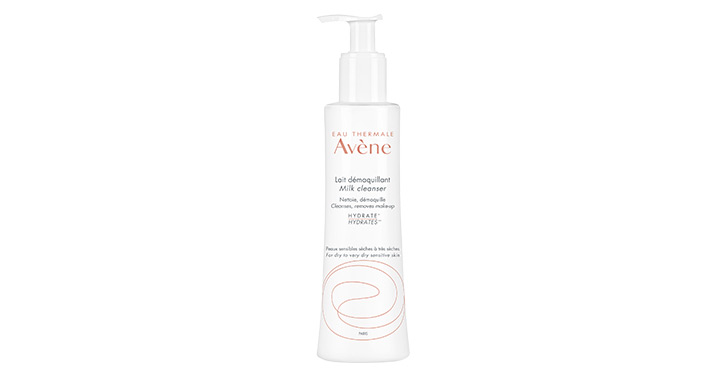 SCRUB
Your complexion can become dull as cellular renewal slows down. Regularly exfoliating your skin to get rid of dead skin cells should be your top priority. You can use a gentle scrub or a cleansing brush several times a week.
Avène Gentle Exfoliating Gel contains cellulose and jojoba wax microbeads to gently remove dead skin. Niacinamide and sodium salicylate complete the mechanical exfoliation of the microbeads, while purifying the skin, for a peeling effect. The skin texture is refined, the skin more radiant. Little plus: the biodegradable formula*!
* According to OECD301B standard.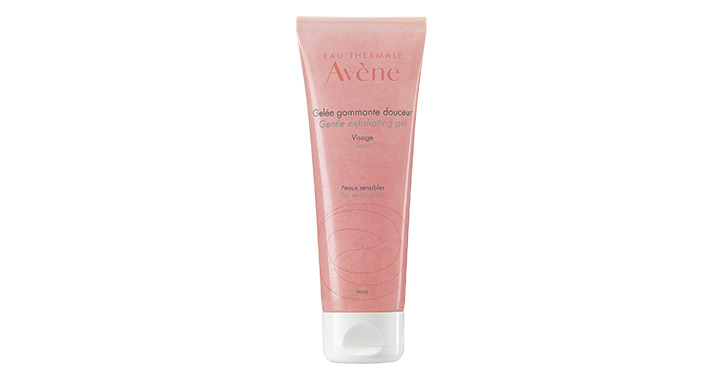 SERUMS AND MOISTURIZERS
To increase your protection against pollution and UVA/UVB rays, apply a serum with vitamin C first. In addition to stimulating the production of collagen, vitamin C can reduce hyperpigmentation. Look for a serum containing at least 15 L-ascorbic acid, the most efficient form of vitamin C. One of my favorites is Avène A-OXitive Energizing Plumping Serum. Equivalent to 15% of pure Vitamin C, its formula helps the skin to defend itself and protects it from oxidative stress (pollution damage, environmental stress, etc.). Thanks to pro-vitamins C&E (antioxidant shield complex) and GP4G (true skin energizer), this serum promises smooth, protected skin, reduced fine lines and wrinkles and a fresh, radiant and energized complexion.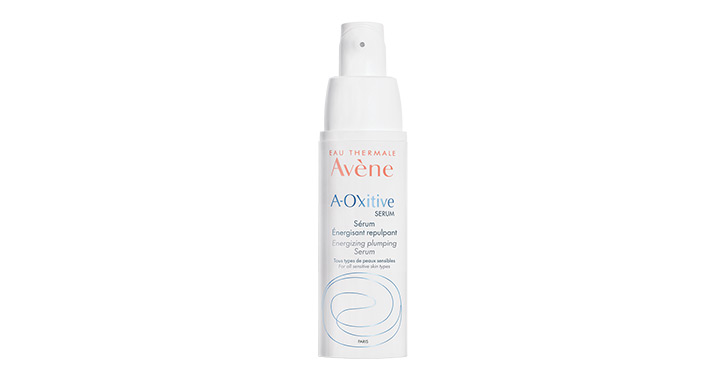 For more mature skins, start with a serum containing antioxidants such as vitamin C or E, resveratrol or green tea. Then, apply your moisturizer and a broad-spectrum sunscreen with a SPF of at least 30. DermAbsolu tinted cream for mature skin from Avène is ideal. It acts on all the visible signs of skin aging, and reshapes the contours of the face thanks to a unique combination of patented active ingredients *. Bakuhiol (or Syténol ™), a plant-based alternative to retinol, helps maintain facial volumes. Glycoleol, a precursor of essential skin lipids, brings nutrition, suppleness and comfort to the skin. Lastly the Vanilla Polyphenols, Hyaluronic Acid boosters, help fight sagging skin. Subtly tinted, this healthy glow treatment also contains sun protection. A true all-in-one care.
* Patents registered TM of Sytheon USA.
To protect against pollution and UVA/UVB rays, apply a serum with vitamin C under your daily cream that has a SPF of at least 30.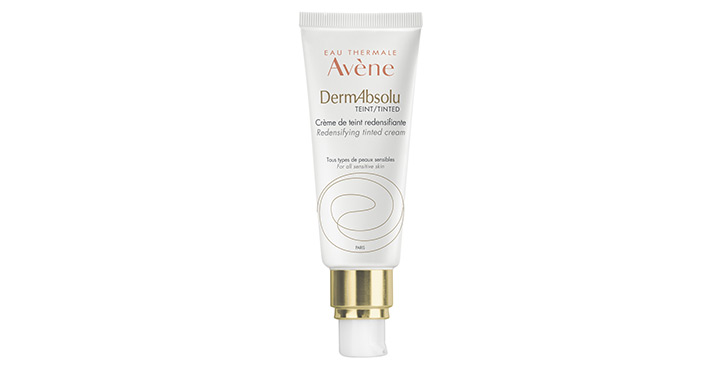 NIGHTTIME PRODUCTS
As the years go by, it's worthwhile to spend a bit more on your nighttime beauty ritual. Regularly using a prescription retinoid is like investing in a RRSP: retinoid treatments increase the skin's reserves of collagen and elastin, helping your skin stay firm. Not only do they fight the signs of aging, they also reduce acne, a bonus that will surely be appreciated by those affected by breakouts.
Cleanance Women Smoothing night care (Avène), intended for adult skin with imperfections, can be the right investment thanks to its complete anti-aging and anti-acne action: it tackles wrinkles, imperfections, hyperpigmentation and scar marks. Impressive, right! His secret? Its powerful active ingredients: Retinaldehyde, Synovea™ HR and Avène Thermal Spring Water. All gathered in an enveloping and hydrating formula.
If the retinoid dries out your skin, mix it with a moisturizer or night cream or only use it three times a week. Make sure to use the night cream on your neck and upper chest and the retinoid treatment on your upper chest and the back of your hands. These are zones that can benefit from a TLC.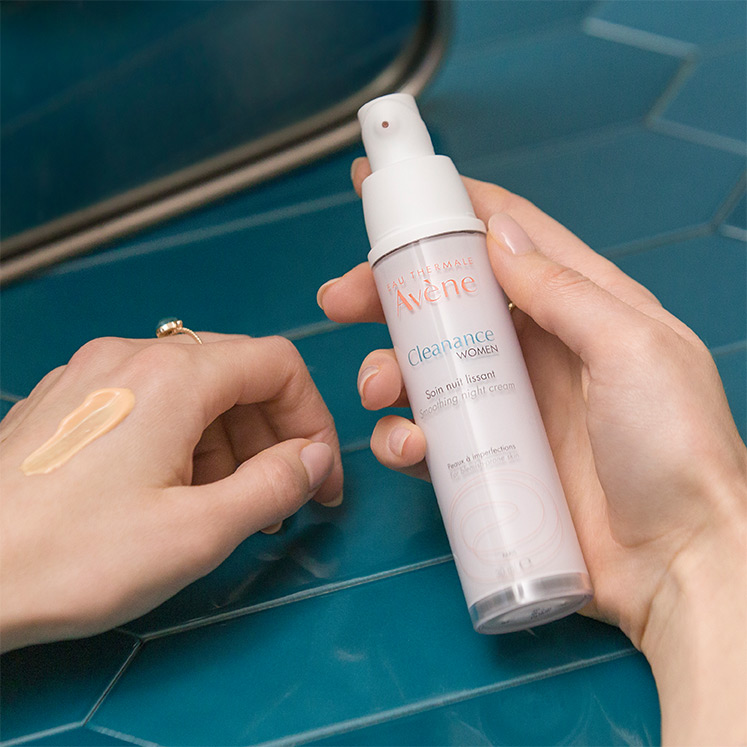 Bonus: You have a dull complexion and your skin reacts to retinoids? Try the Bakuchiol, a plant-based skin firmer that is as effective as retinol; the perfect alternative for sensitive skin! The DermAbsolu Fundamental mask helps mature skin to regain comfort, luminosity and density, in 10 minutes only. In this formula, the Bakuchiol and Glycoleol are associated with Pro-vitamin C and Niacinamide, two active ingredients that unify the complexion and immediately wake up its radiance.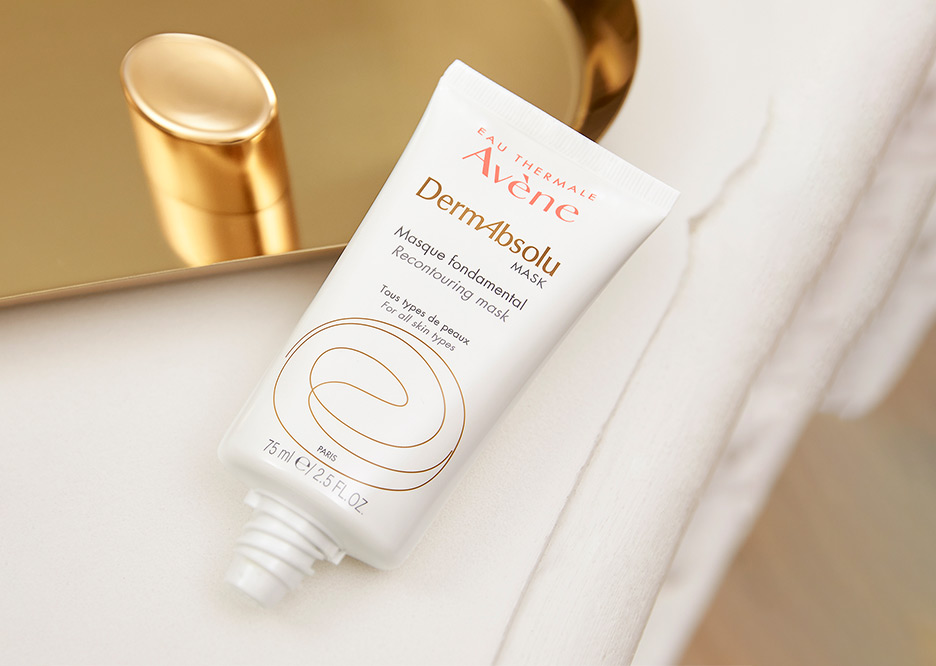 Do you have any questions? Have you discovered a miraculous anti-aging product recently? Share it on Brunet's Facebook page! And don't hesitate to consult your Brunet beauty consultant; they'll help you find the products that are right for you and can help you fight the signs of aging.
Cindy Laverdière | Follow my blog
For me, beauty is all about well-being. That's why my beauty routine is composed primarily of natural ingredients that are gentle on my skin and on the environment. I'm addicted to coffee, Wi-Fi, maxi dresses and lemon pie. A product I can't live without? Concealer. A must-have for the new mom that I am!