It's a heat wave! When summer temperatures and humidity soar, makeup can slide and migrate, causing you to look like a hot mess instead of just hot. We can show you how to keep your cool and your good looks, even in the heat!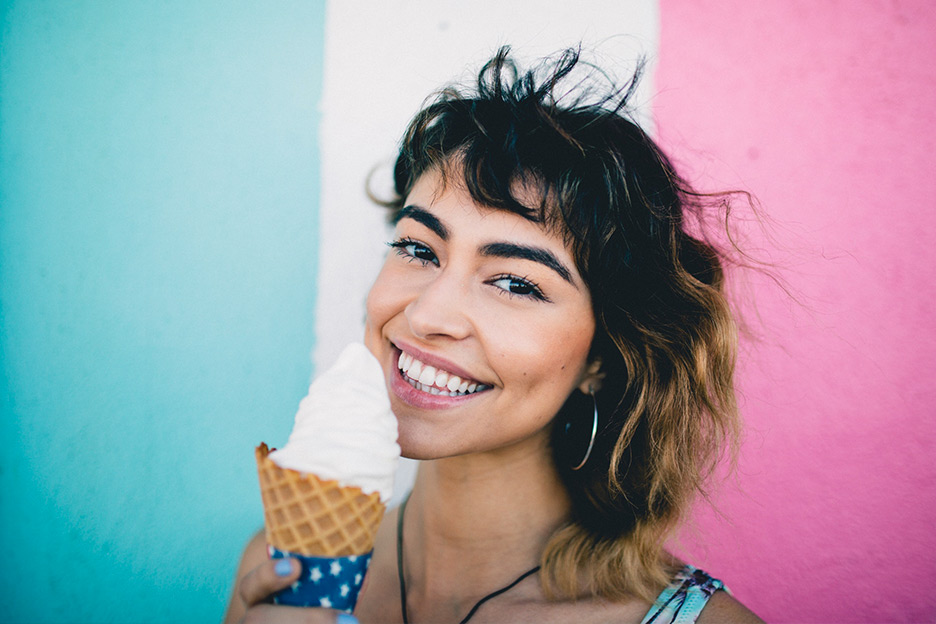 Perfectly prepped
Makeup tends to run not only because of heat and sweat, but also oil. Skin produces more sebum during the summer, so use an oil-free gel cleanser before applying makeup. Using a cleansing or clay mask weekly will also keep oil slicks at bay.
Take cover
Camouflage dark circles and undereye bags with waterproof concealer. It won't migrate if you overheat!
Welcome matte
For a flawless, velvety-matte finish in the summer months, reach for a primer to smooth your skin and even your complexion.
You're blushing!
Skip the powder blush and reach for a light, long-lasting gel stain instead. These long-wearing formulas have more pigments and less fillers so colour is intense. But simply use a light touch and a foolproof method of applying it first to the back of your hand, blotting it with your fingertips and then tapping those fingers on the apples of your cheeks. The colour sets quickly and lasts all day.
Smudge-proof shadow
Apply an eye primer over eyelids, then apply a cream or compact powder shadow for smudge-proof colour. The primer helps preserve the vibrancy of your shadow and prevent it from creasing.
Lash out lovely
If your lashes go limp in hot, humid weather, try heating your eyelash curler with a blast of your hair dryer to increase the curling effect. Always wait a few seconds after and test it out on your arm. For a wide-eyed curved look, curl lashes a few times, once at roots, then in middle and once near ends. Apply a waterproof or tube mascara to ensure that lashes stay curled and mascara stays put!
Powder for a perfect look
Loose powder is every makeup artist's secret weapon for a matte, finished look that lasts:
Use a soft Kabuki brush for the best results. Sweep brush over powder and tap off excess.
Use circular movements and go over your entire face until powder fuses with skin.
Using the brush, lightly blend your powder down your neck and cleavage. This keeps your skin tone even and makes an exposed skin appear polished and pretty!