When the weather changes, your skin's needs change too! So, how should you adapt your beauty routine? You'll find the answers in our five-step skincare plan for making the transition to summer.

It's all about priorities!
In wintertime, the air is often dry, so it's a good idea to choose skincare products that are rich in emollients, which deeply nourish the skin while protecting it from external stressors.
When the mercury and humidity rise, opt for lighter products that feel comfortable in warm weather and won't clog your pores. If you have combination or oily skin, you'll probably want to control shine, which occurs more in summer due to perspiration.
Whatever your routine, remember these two golden rules: apply sunscreen daily, and use products adapted to your skin type.
Change your cleanser
A great summer skincare tip is to swap your cleansing oil or milk for a gel cleanser or micellar water. These gentle, refreshing formulas will rid your skin of impurities while leaving it supple and well hydrated.
Our recommendation: Vichy Normaderm anti-acne purifying gel cleanser, which is enriched with thermal water and salicylic acid. Particularly suited to oily or acne-prone skin, this product purifies the epidermis and helps regulate sebum production.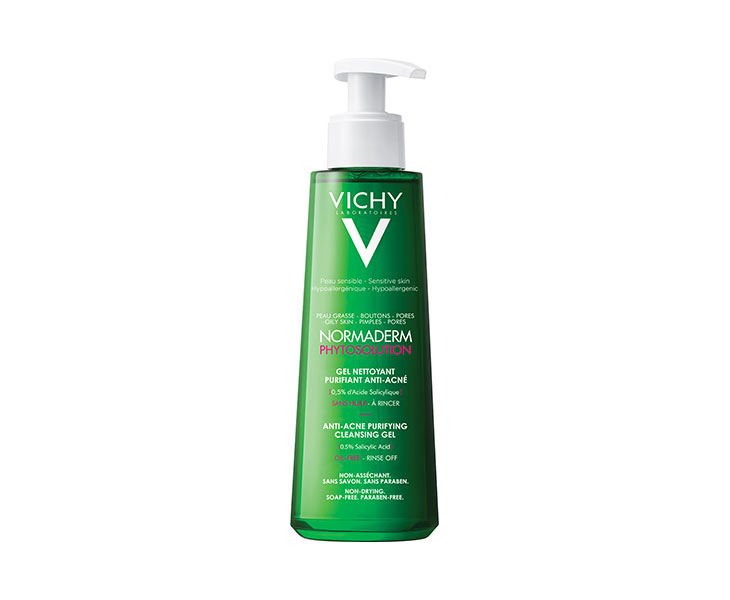 Exfoliate
If you want a radiant complexion, exfoliating is a must. In addition to removing impurities, it stimulates cell renewal and prepares the epidermis to absorb the benefits of other skincare products. Some exfoliants can even make your tan last longer! For best results, be sure to use a gentle scrub that won't damage your skin.
Our recommendations:
Karine Joncas collagen micro-peeling lift. With its round, biodegradable microbeads, this multi-functional skincare product makes skin smoother and brighter almost instantly while reducing the appearance of pores and dark spots.
Jouviance Hydractiv Exfoliant gentle purifying scrub. This formula is enriched with shea butter and contains natural beads made of bamboo powder and olive pits. It smooths and revitalizes the skin while keeping it hydrated.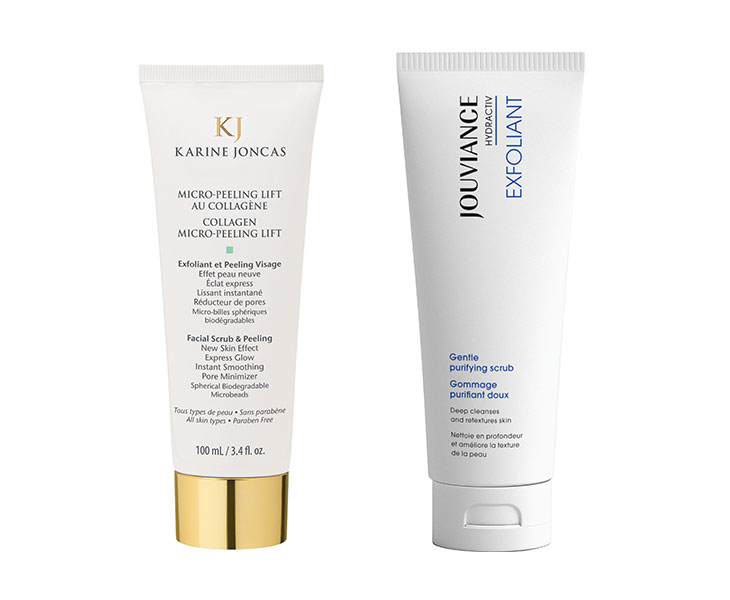 Tone
Set aside your alcohol-based toner, which can dry out your skin. Instead, complete your skin-cleansing routine with a gentle, soothing product infused with beneficial ingredients. Look for active ingredients that meet your skin's specific needs: hyaluronic acid for extra hydration, vitamin C for radiance, rose water to reduce irritation, etc.
Our recommendation: Avène gentle toning lotion with thermal spring water, which has protective and calming properties. It's ideal for sensitive skin!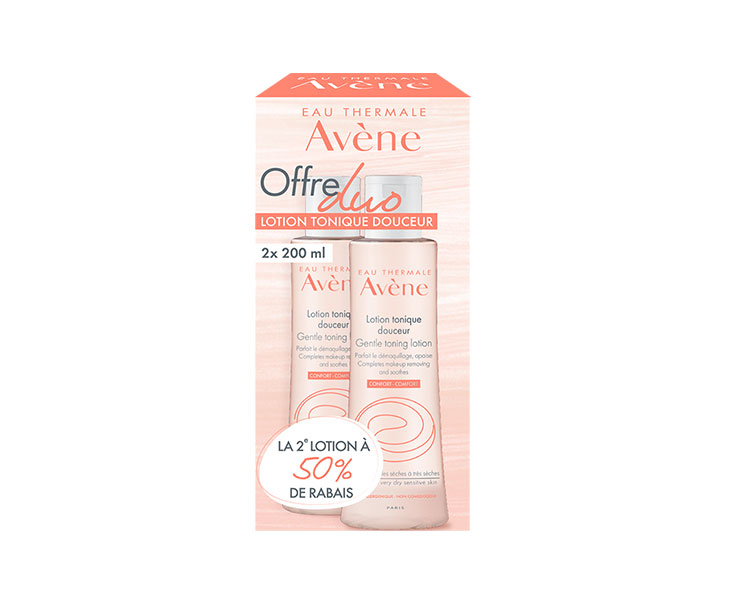 Moisturize
Your summer moisturizing routine should have one main objective: quench and mattify your skin while allowing it to breathe. In the morning and at night, use oil-free formulas—creams or gels—with ingredients that cut down on shine if necessary.
Don't be afraid to customize your moisturizer by adding another product to it! A few drops of illuminating base mixed with your morning moisturizer will give you a healthy glow all day long, and a bit of after-sun lotion before bed will help strengthen your skin's UV defences.
Our recommendations:
Lise Watier illuminating primer, a pearlescent cream-gel that's the perfect texture for warm days!
Lise Watier oil blotting papers, a portable and quick solution to removing excess oil during the day.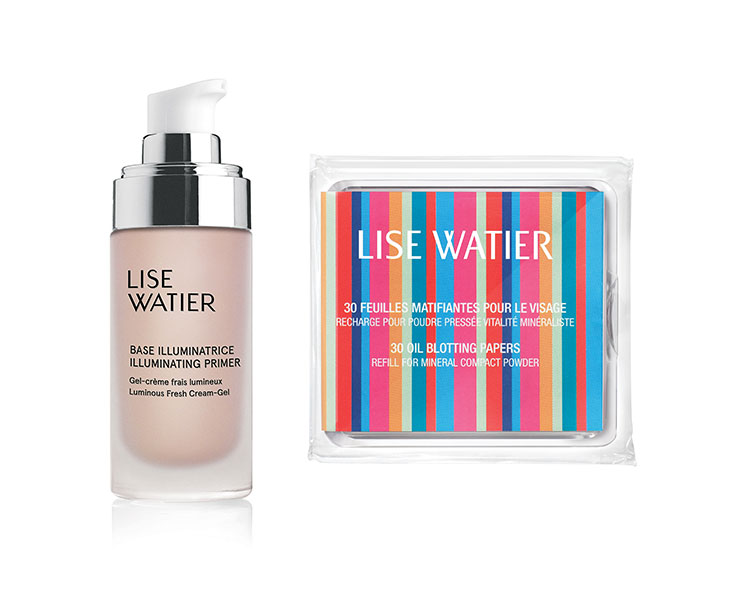 Protect
This one's a summertime (and year-round) must: a sunscreen with an SPF of 30 or more. Apply a layer in the morning after your other skincare products, and reapply throughout the day as directed on the label. Remember, this step is crucial, rain or shine. UV rays never take a day off!
Our recommendation: Vichy's SPF 60 Idéal Soleil stick for sensitive zones. An ultra-convenient product designed to protect the most sensitive areas on your face.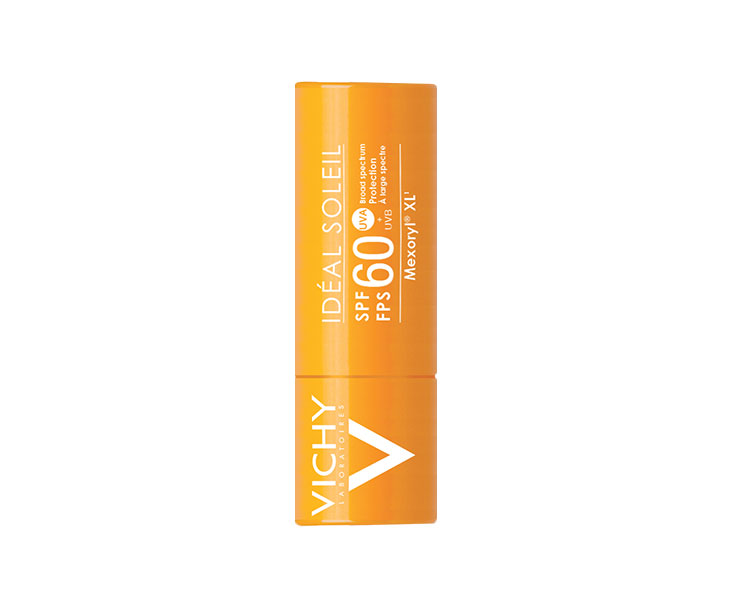 Make Brunet your first stop for beauty
Stop by one of our stores and find everything for a perfect skin.
Get advice from our cosmetic experts.
Earn points on your beauty card as you build your skincare routine.
Other articles to help your skin look good