Now's the perfect time to spend your Brunet loyalty card points! There are so many inspiring beauty trends in store for spring 2020—you'll want to try them all. Get your makeup brushes ready!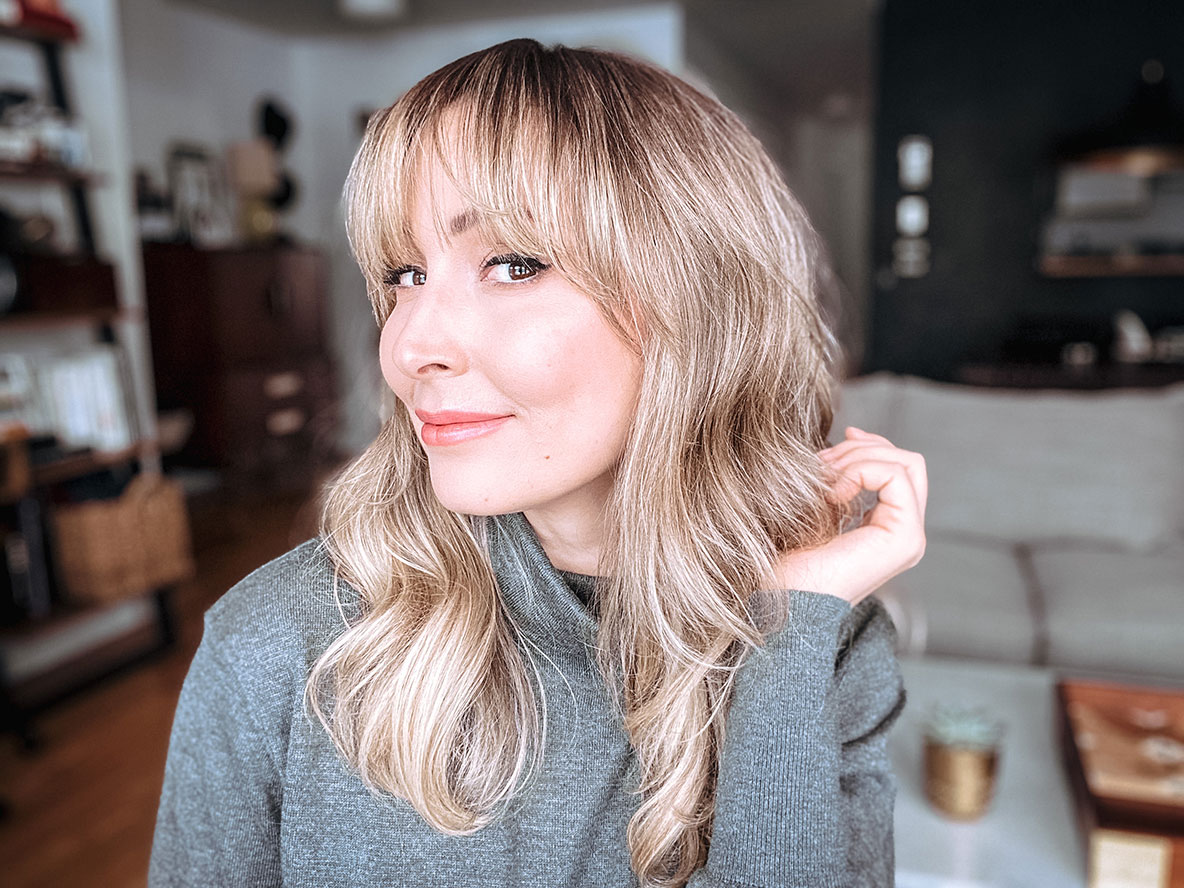 When it comes to eye makeup, more is more
Eyeliner is still a big trend, so get creative! Personally, I like a Brigitte Bardot cat eye, but this season, it's all about being bold with your liner: ultra-long or graphic lines, abstract shapes, and flashy colours. There's something for everyone!
Saturated colours, shiny highlights, and extravagant makeup were on all the catwalks last fall and will be making an appearance in our makeup kits this spring. Think sparkles, appliquéd pearls, and other eye-catching details.
Other spring 2020 eye makeup trends include fluorescent colours on your eyelids, graphic lines in neon shades, grey or brown smoky eyes dusted with bronze, and white paint eye shadow.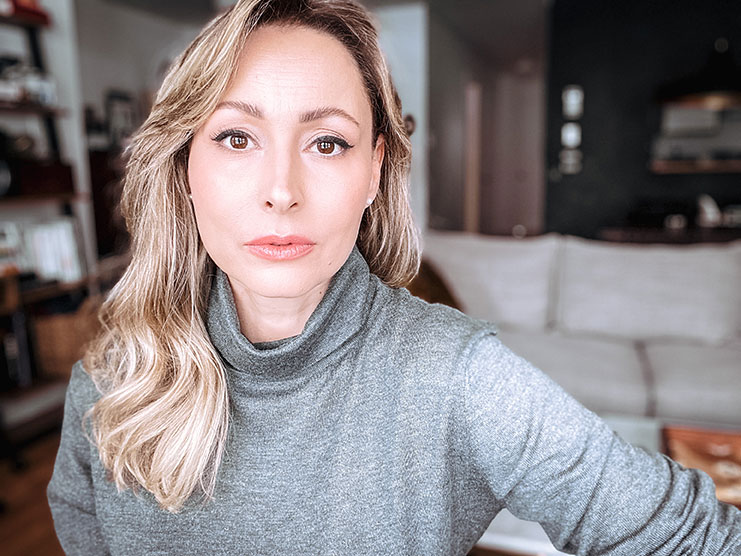 Makeup trends for your complexion: shine and dusty rose
If you're like me and prefer subtle makeup, you'll love the fresh, luminous, rose-tinted looks that have caught my eye. Blush plays the leading role in this monochrome aesthetic. You'll see it on cheeks, of course, but also on eyelids and lips, producing a magical radiance. Marcelle's cream eyeshadow is ideal for creating a natural, glossy finish.
Goodbye full coverage foundation! We want to see the skin's natural texture. With new ultra-lightweight tinted formulas like Covergirl's Clean Fresh Skin Milk Foundation, creating a luminous, natural, fresh-looking face is easier than ever.
It's all about shine this spring. Pearlescent touches create a dewy effect, taking the glowing complexion trend one step further. To get the look, using a highlighter is key—but you also need to glow from within! Drinking plenty of water is a good start, and hydrating your skin is essential.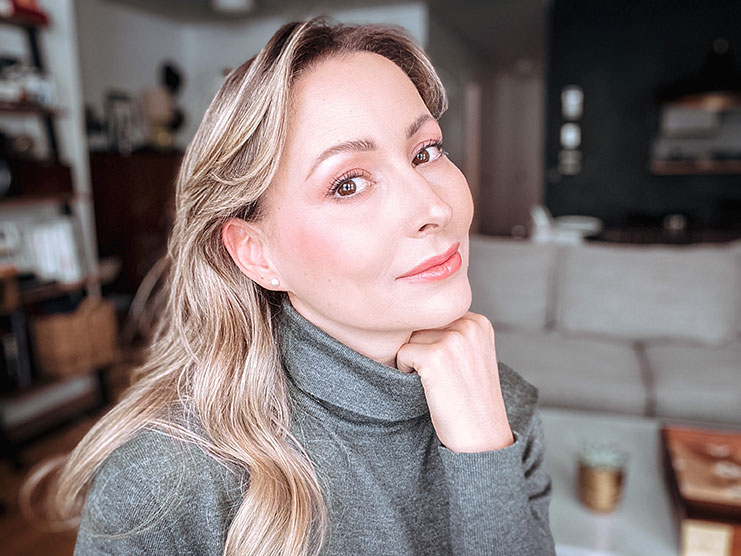 Pro tip: After applying highlighter, use a sponge to dab a rich cream on the high points of your face such as your cheekbones and the bridge of your nose to produce a beautiful, natural glow.
Lipstick trend: vinyl red
The scarlet pout is back! In the past, we've often seen red lipstick paired with bold, black eyeliner, but this spring, natural eyes are in vogue.
Rich, opaque red lips are taking centre stage this season. A glossy vinyl finish creates a decidedly modern feel. To recreate the look, simply apply your favourite red lipstick followed by a hint of lip gloss. When worn with ultra-natural, almost nude eye makeup, red lips steal the show.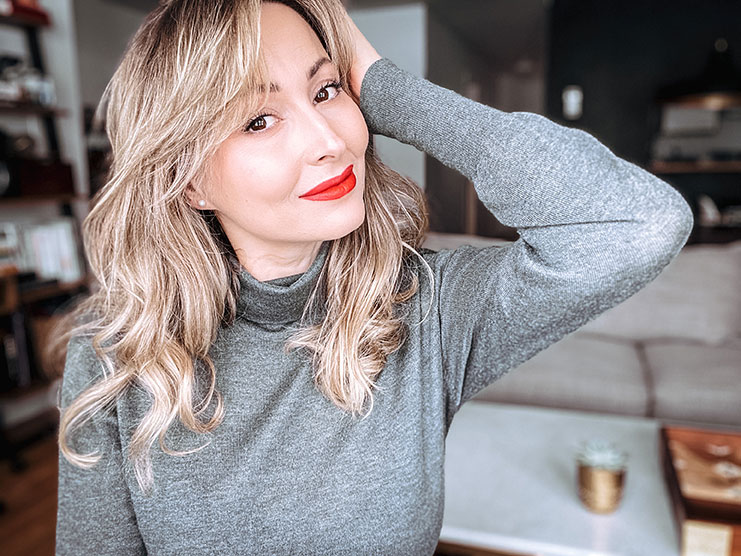 In full swing: '70s bangs, braids, and accessories
Bangs are making a big comeback on Instagram, especially '70s bangs. Curtain bangs—think Farrah Fawcett's iconic look—are hot right now. To keep your bangs in place, spritz on a little lightweight hairspray and voilà! You're done.
Braids are your best bet when the humidity index is high. We're going to see many varieties of them this spring: twists, French braids, African braids, and more.
To dress up spring hairstyles, retro accessories are all the rage. Silk scarves can be woven into braids or worn as a headband, tied at the top of your head. Barrettes are still trendy and create a sweet, innocent aesthetic when used to clip back the hair that frames your face.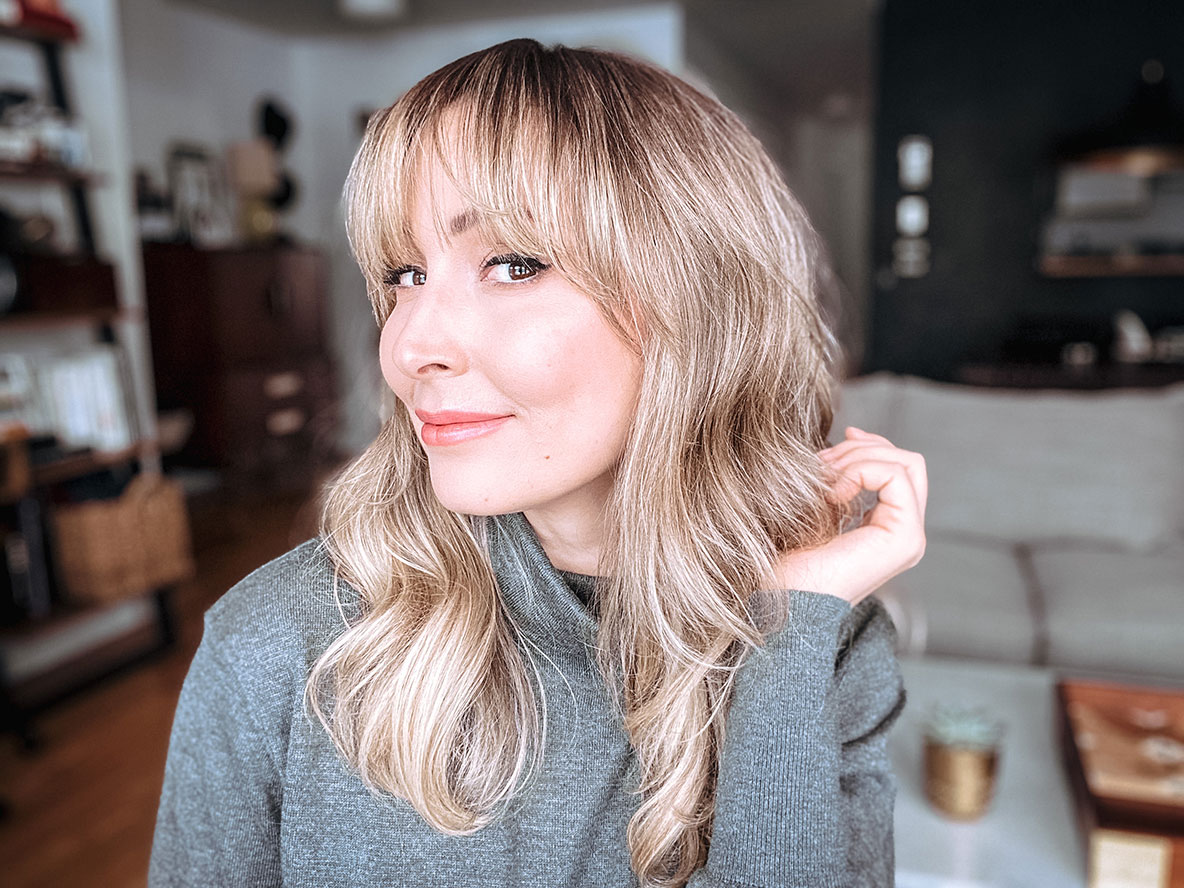 Mismatched nails, neon colours, and French manicures are in the spotlight
The '90s are making a comeback and the French manicure is front and centre. You'll see the classic pink and white version as well as more daring combinations like black tips and neon colours.
Don't shy away from a neon palette. These ultra-bright shades add punch every time! We'll be seeing fluorescent pink, orange, purple, and especially yellow and green. Why choose just one when you can wear them all? Paint one colour on each nail for a look that really pops!
Which trends will you follow this spring?
If you have any questions or comments, feel free to comment here or on Brunet's Facebook page. Don't hesitate to talk to a Brunet beauty consultant to help you choose products that suit your needs. They'll be pleased to assist you!