Summer has arrived! Time to brighten and streamline your makeup.
Heavy foundation and loads of liner don't work. Take a cue from your favorite
warm weather clothes and think light, sheer and breathable for summer beauty!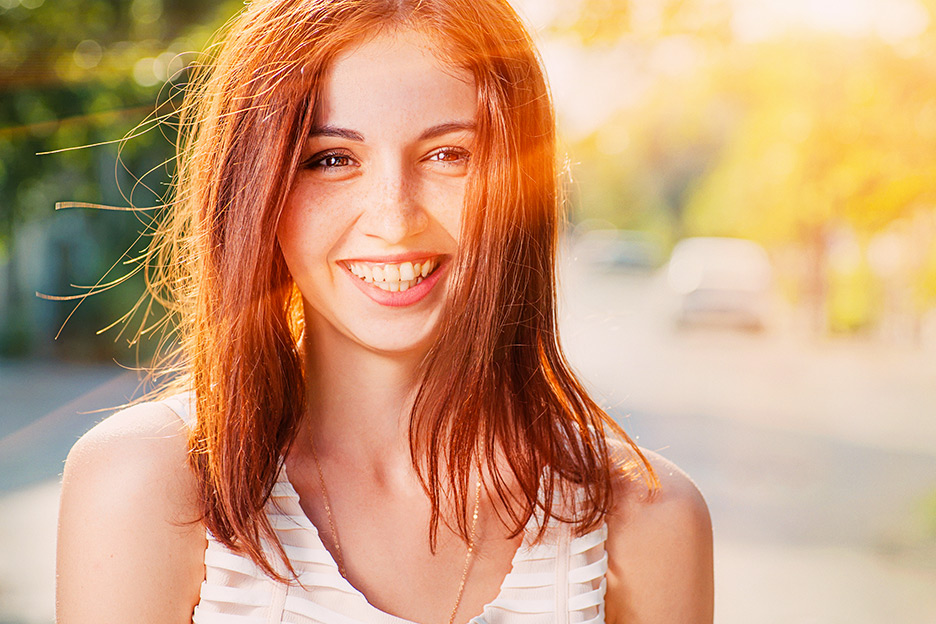 Flawless complexion – without foundation
Apply concealer on imperfections and shadowed areas, blending well. Skip foundation and use a tinted moisturizer (preferably with an SPF).
Your skin will thank you and you won't be worried about foundation running down your face. Tip: choose a waterproof stick concealer for the best hold.
Hold the cream and powder, please
Cream and powder blush and bronzer are more suited for when temperatures drop. Cheek stains and gel bronzers are perfect for the dog days of summer. Use sparingly for a light, sunkissed or pretty flushed look.
Ban the Panda (eyes!)
We all love cute pandas and the marvels of mascara, but no one looks good with panda eyes… those dark rings of flaking, running mascara. Choose waterproof mascara, or the latest tube-technology, which encases your lashes in tiny tubes that act as eyelash extensions… for a fraction of the cost! Not only will your lashes look longer, darker and natural, but tube mascara sets your curl until it is time to remove it. Great for gals whose lashes go limp with humidity.
Go Glossy!
Sheer lip gloss is best for a sizzling summer pout… fuller, riper, even more youthful. Apply a lip stain underneath for more staying power. The newest fresh and fabulous look is deep reds and purples in a sheer gloss!
Get your color pop from nails!
Eyeshadow can be tricky in summer, so indulge your passion for color with bright, polished nails. For a citrus-inspired look, try a neon lime or lemon yellow, for a metallic touch, opt for glittery shades of silver, bronze or marine blues. This summer's fruity shades are cantaloupe or grape. Of course, against a tan, ballet pinks or pearly whites are always classic!
The ultimate summer do… beachy waves!
It's summertime and the living is easy, so your hairstyle should be, too!
Follow our simple steps to create your own waves this summer:
Start by detangling freshly washed hair with just your fingers.
Blow dry your roots only, directing your dryer's nozzle down.
Again, with your fingers, rake a leave-in conditioner through the middle of your hair to your ends.
Twist your hair into a low bun to create bendy, beachy waves and blow dry the bun.
When hair is dry, wrap large pieces around a curling iron, leaving the last inch or so uncurled.
The finishing touch: spray a sea salt spray on palms and gently tug at hair ends.
Tip: This messy-chic style can last for days! Just add a bit of sea salt spray and finger comb your hair to freshen it!