---
Stéphanie Tingman, cosmetician at Brunet Lafontaine and Brunet in St-Jérôme
---
Infant skin is different from adult skin in composition, appearance, and function. That is why skin care for our little treasures must take these differences into account. Here are some helpful tips.
Baby skin has the same number of layers as adult skin, but each layer is much thinner. As a result, a baby's epidermis is much finer, less robust, and more sensitive to stresses of all kinds.

In addition, the cellular composition of the outer layer, also known as the stratum corneum, is less dense than in adults, while the sweat and sebum glands are less active.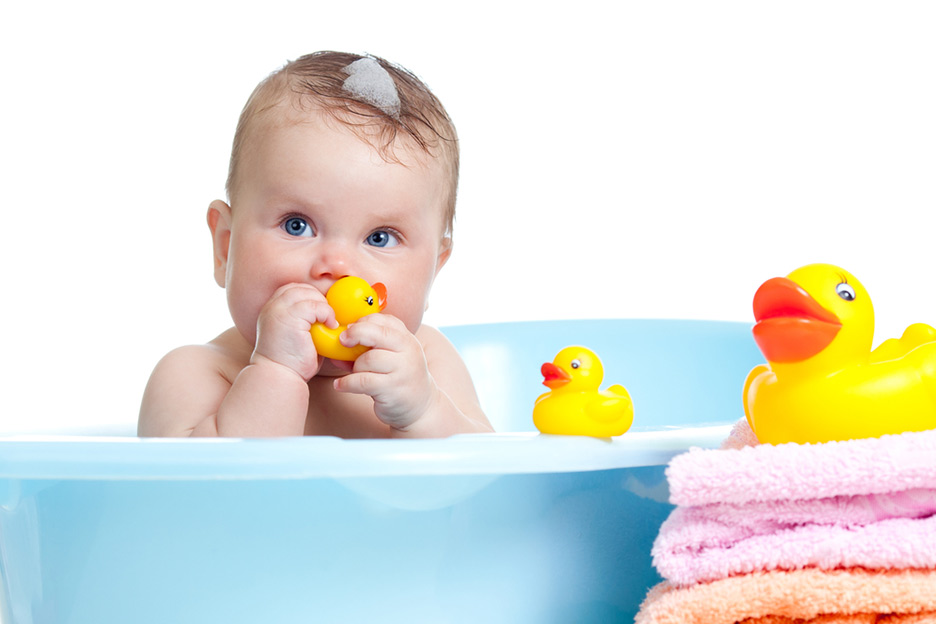 Baby's skin is more vulnerable
For all of these reasons, baby skin is especially vulnerable to contact with chemical, physical, and microbial particles. What that means is that infants cannot guard against the daily threats to healthy skin that we face. What are these threats? Bacteria, mites, and UV rays to name but a few.
Melanin: a defence against UV radiation
Ultraviolet rays are especially dangerous since babies usually have lighter skin, which is due to lower melanocyte production. Melanocytes are cells that secrete melanin, which gives skin a darker colouring. Melanin acts as a protective cover against UVA and UVB.
Skin care tips for your baby
Now that we know how fragile and sensitive your baby's skin is, here are some tips to put into practice.
Use mild soap. There's no point trying all sorts of products just because they make attention-grabbing claims. To keep baby skin perfectly clean, a few basic items will do. The key thing is not to use a product that may irritate your baby's skin. Creamy soap or shower gel, along with mild shampoo, are just what you need.
Moisturize, moisturize, moisturize. Infant skin easily dries out, both in warm summer weather and cold winter conditions, and in heated homes. Apply moisturizing cream for sensitive skin daily and liberally. You're not sure which product to choose? Speak with one of our cosmeticians: they are specially trained in dermocosmetic products and can help you.
Avoid long baths and water that is too hot. Soaking a long time in hot water removes lipids from the skin. It's best to keep baths short and water lukewarm.
Use sunblock as soon as your baby is exposed to the sun. Sunscreen is essential. As mentioned above, infant skin is particularly vulnerable to UV rays. A hat and sunscreen are a must. To find out more, read these tips on protecting your baby in the sun.
In closing, if you have any questions about a product, check the list of ingredients, and put it back on the shelf if it contains parabens, phthalates or polyethylene glycol (PEG).
For you, I suggest
Creme lavante Uriage
Lotion Anthelios Dermo-kids La Roche-Posay