Understanding balance is the key to stunning makeup looks. Learn how to create looks like a professional makeup artist.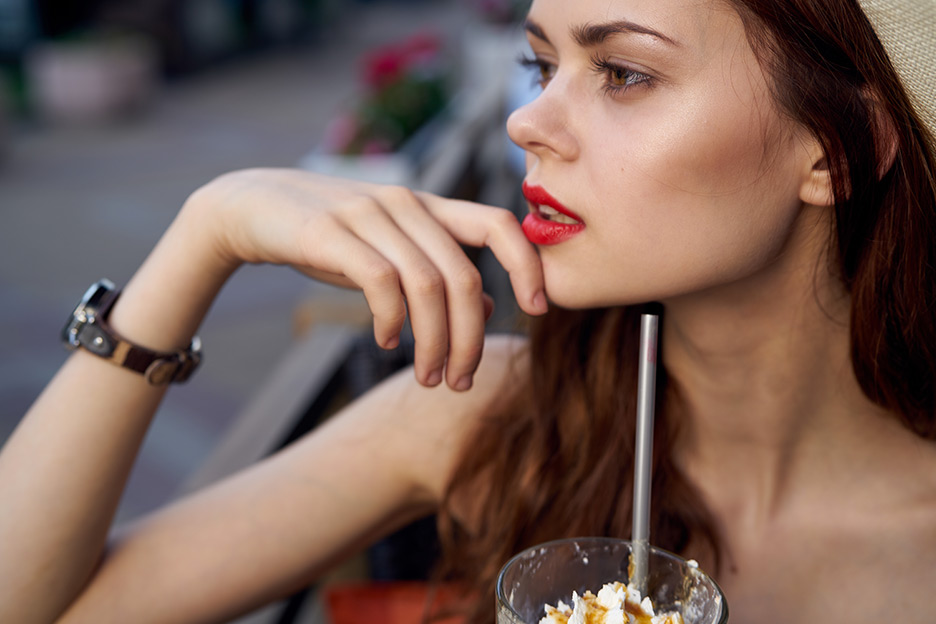 Like everything in life, balance is key. Though the variety of makeup products, textures and colours we can use is endless, where they are placed and the intensity used is not.
Your face has four placement options to consider:
dark eyes balanced with dark mouth
light eyes balanced with dark mouth
dark eyes balanced with light mouth
light eyes balanced with light mouth
Understanding the 4 basic balance combinations of makeup
Makeup placement using the 4 basic balance combinations allows you to direct the attention on your face, shifting focus up or down, or on the face as a whole.
Dark eyes with a dark mouth creates a more drama, while light eyes with a light mouth conveys a sense of natural, innocent or casual beauty.
The basics for all looks
Moisturizer: choose moisturizer based on your skin type. Rich, lush textures will stay "on top" of oilier skin tones, while drier skin types will drink it up. Your goal is
a smooth, velvety surface. If your skin texture is irregular, consider a primer as well. A primer "fills in" skin and creates an ultra-smooth surface.
Foundation: Every artist knows the beginning step is always a flawless canvas. Foundation serves to even out your skin tone, toning down redness and concealing imperfections. If you have dark areas, a concealer is key. Use it under your foundation for the best results.
4 makeup combinations for balanced beauty
Look one: Dark eyes + dark mouth
Line eyes with a basic black eye pencil. Choose one with a soft tip and then, using a small shadow brush, blend the line. With a dark-coloured matte eyeshadow, encircle the eye, making sure to blend and soften edges.
Curl lashes with a Lash Curler and apply your favorite black mascara.
Using a dark flesh coloured lip pencil, fill in entire lip area then apply a rich dark red or brown red lipstick.
Look 2: Light eyes + dark mouth
Use all the steps from the first look, except for eyes. No shadow or eye pencil is used; simply curl your lashes and apply mascara.
Look 3: dark eyes + light mouth
All the same steps as in Look 1, except lips are filled in with a light, neutral lip pencil and a pale, flesh-toned lip colour is applied. *It's important to note that flesh tone is your flesh tone. Look at your lips, if they are slightly pink, use the palest pink shade. If your lips have a beige tone, choose a pale beige lipstick. The object is for your lips to look natural.
Look 4: light eyes + light mouth
The same eye treatment as Look 2 with a return to the lip treatment of Look 3.
From these four basic balancing acts, you can confidently modify intensity, colour and texture for creative makeup looks that always maintain a pleasing aesthetic, one that works with your unique beauty.