Want makeup that lasts from the gym to the office, morning to night? It's not too good to be true—especially if you opt for a more natural look. Here are a few tips that'll keep you looking your best even after biking to work or doing a quick lunch-hour workout.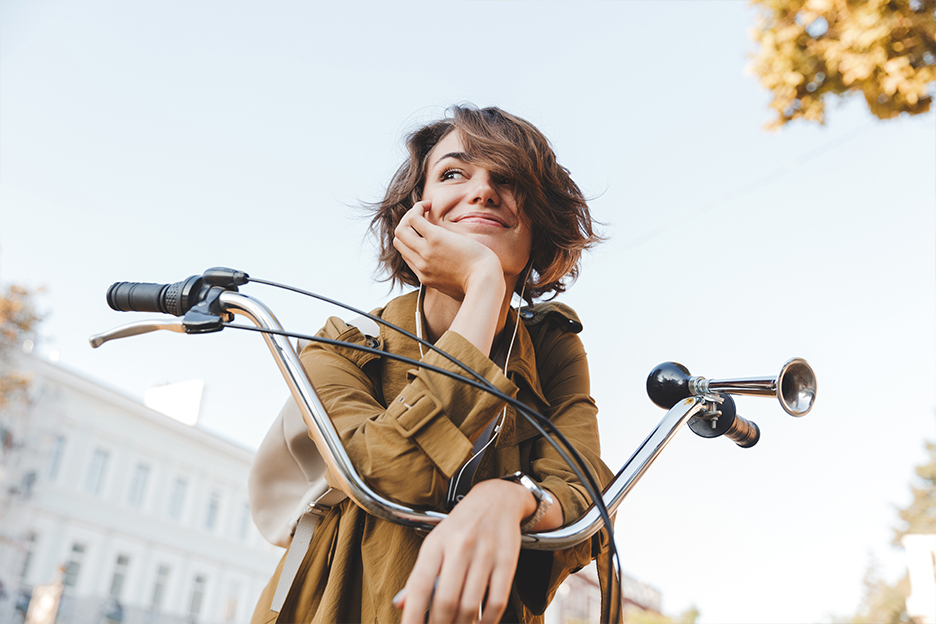 HYDRATE, HYDRATE, HYDRATE
No matter what physical activity you're doing, you should always be thinking about staying hydrated. Drink plenty of water, but also remember to apply an SPF face cream. In addition to moisturizing your skin, this will protect it from external elements like the sun, wind, and pollution.
TINTED MOISTURIZER
While exercising will give you a natural glow, you may have some small imperfections you want to cover up. Opt for a tinted, non-comedogenic day cream that will correct, moisturize, and protect all at the same time. It'll hold up better when you sweat while allowing your skin to breathe. There are also tinted dry-touch sunscreens that mattify while brightening your complexion. These are ideal for outdoor activities.
ARRESTING EYES
They say the eyes are the window to the soul! Whether you prefer running in the park or riding a stationary bike, here are two tips that will draw subtle attention to your eyes.
Look for long-wearing cream eyeshadows that leave a 100 percent matte powder finish—perfect if you like to stay active. They're easy to apply using your fingertips or a brush. Choose a soft shade such as peach, sand, or taupe to achieve a delicate effect.
To give your lashes staying power while you work on toning your body, wear waterproof mascara, which will coat each lash with a fine water- and sweat-resistant layer. You can apply it at the start of your busy day and then forget about it until evening. It won't let you down.
A DAZZLING SMILE
For your lips, choose a clear or lightly tinted moisturizing lip balm with sun protection. It'll subtly brighten your smile while nourishing your lips during your outdoor yoga class or your sweat sesh on the elliptical. After a quick touch-up, you'll be ready to get back to the office!
Items to slip into your gym bag
Thermal water spray
In addition to being an excellent makeup setter, thermal spring water contains minerals and trace elements that help refresh, moisturize, and soothe your skin.
Dry shampoo
When you're short on time, dry shampoo lets you freshen up your locks in a snap by absorbing excess sebum. Simply spray it on your scalp, massage it in with your fingers, and then let it work its magic.
Achieving an effortlessly natural look takes a little more work than you might think. Our cosmetic specialists will help you find the right products for you based on your skin type and skin tone.
Last updated on August 2, 2022
Get a look inspired by nature
Think green and natural when shopping for cosmetics in our Inspired by Nature section.
BEAUTY TIPS AND ADVICE FOR AN ACTIVE LIFESTYLE