When it comes to physical activity, procrastination can be very tempting! Any excuse can seem valid: not enough time, too much work, sick children. There are many reasons why we put off paying attention to our health and well-being. But eventually, "tomorrow" has to become "today"! Here are a few tips to help you get moving and immediately improve your health!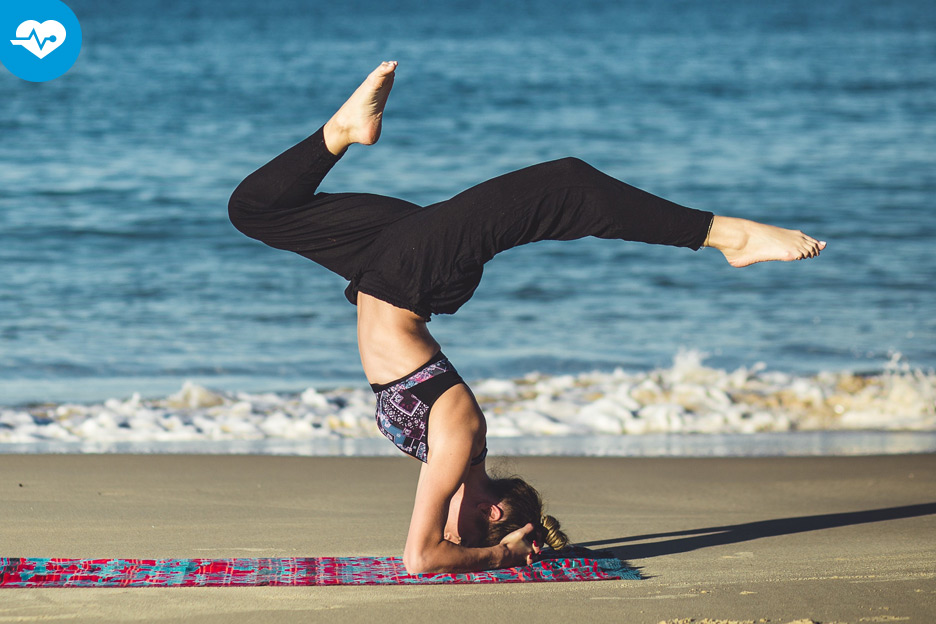 Find the right motivation
There are a finite number of solutions to start getting back in shape. And there's more to it than simply saying "I want to be healthy". This is too vague a statement. You need to pinpoint why you want to stay healthy! The first month might go smoothly, but when life gets in the way, you need to remember why you are making the effort. Is it because you're fed up with not being able to play with your child? Are you tired of having pain in your legs? Or maybe your father had a heart attack and you don't want to go through the same thing. These are all great motivations. Find yours, and get moving.
Prepare an action plan
You need to understand the difference between objectives and results. A result is a 5-kg weight loss; it's not an objective. An objective should be an action plan.
First, look at your schedule and see what you can (and should) cut to make time for physical activity. Turn off Facebook (Canadians typically spend 25 hours a month on Facebook on average!), the television (Canadians watch 25 hours of TV a week on average) and organize your lunch breaks to give yourself time to take a 30-minute walk three times a week. Plan two 30-minute muscle-strengthening sessions during the week. Is there one morning when you can wake up earlier to take a walk? Can you record your favourite dramas and watch them later in order to take a walk instead? Put off to tomorrow what doesn't do you any good, and do today what brings some positivity into your life.
Many pros are available near your home or workplace to get you moving in a variety of stimulating environments!
Choose activities that you love
It's of no use to you to take up jogging or biking if you hate it. Sooner or later, you'll end up giving up. If you want to become and stay active, you need to practice the physical activities you love and that you want to repeat as often as possible! The more fun you know you'll have, the more motivated you'll be to get moving. Remember the good feelings these activities generate! Don't hesitate to try several sports until you find the one that's right for you.
Taking a five-minute exercise break around 10 a.m. will make you more productive and energized!
Move throughout the day
The best way to stay active in your everyday life is to integrate exercise into your routine. For instance, do some squats during your 10 a.m. break. Don't have a break? What are you waiting for? Taking a break every 90 minutes increases your productivity! Walk your kids to school instead of driving (if their school is less than 15 minutes away on foot). A break to stretch your muscles at 3 p.m.? Go for it! This five-minute break will really pay off. Try it this week, and you'll immediately see the health benefits.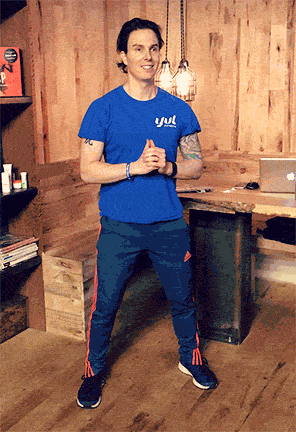 Exercise with other people!
Having a training partner is a great way to be more physically active. They can help motivate you and inspire you to persevere to meet your objectives. It's also a great way to strengthen relationships. Ask a family member, friend, neighbour or colleague if they want to join you in your plan. If they don't want to, you can make new friends by finding people who are already involved in the activities you want to try! You'll be pleasantly surprised!
Variety is the key
Focus on variety by practicing different kinds of physical activities! By doing so, you'll reduce the risk of getting bored and the risk of injury. You'll have more fun and will stay motivated. You'll also work on several areas of your body and develop new abilities. Fat tire bikes in the winter, paddleboard surfing in the summer, hot yoga, cross-country skiing, boxing (or mixed martial arts?), snowshoeing, tennis, soccer, or ultimate Frisbee, there are so many new sports and popular classics you can try. You'll never run out of options!
Your new activity tracker to the rescue
Today, there many fitness gadgets available on the market. One of them is an activity tracker, a great tool to help you stay motivated to becoming more active. It's a small bracelet that counts the number of steps you take, measures your sleep pattern, calories burned, heart rate and much more! You simply wear it on your wrist (some can even go in the pool or shower), and it calculates the steps you take in a day. You can then upload the data to your smartphone. Experts agree that an active person takes at least 10,000 steps a day. It's time to get moving!
Don't stay on the sidelines
Like many parents, you probably spend a lot of time watching your kids play football, soccer, hockey, etc. Why not take this opportunity to combine your need for exercise with their interests? For instance, you can do a few laps (walking or jogging) around their football field or rink before the match or during breaks. You can also ask other parents to accompany you. You'll kill two birds with one stone: you'll be active and meet new people.
Turn to the pros for help
There are a variety of courses given by professionals to keep you active, such as Bikram yoga, Pilates, AcroYoga, CrossFit, obstacle course training, private training sessions, training sessions for small groups, spinning classes, Zumba, dance and parkour. Many of these are probably available near your home or workplace. Most of them also offer free trials, so don't hesitate to get a taste of what they have to offer.
Focus on having fun
Half the time, being active requires an effort to counter inertia. Laziness often wins out. So how do you overcome this challenge? Remember how good you felt after working out? Repeat the encouraging words you told yourself after your workout session or after you finished practicing your favourite sport. Remember that great feeling of being active, the feeling of accomplishment, of having fun with friends or colleagues. We all want to feel happy and avoid pain. Sports and working out are a combination of the two, but they have incredible benefits for your body and mind. Think of yourself. Think of having fun.
Your pharmacist has many tips and tricks to help you stay healthy and help you get back in shape. Don't hesitate to ask them for advice!
Dino | Follow me on my website
A kinesiologist and private trainer for more than 15 years now, Dino has been enjoying physical exercise since his childhood. He knows all there is to know about martial arts, tennis, snowboarding, golf and fitness! Holder of a bachelor's degree from the Université de Montréal, he is also a volunteer kinesiologist for the Cancer Research Society. He has supported thousands of clients with goals ranging from fat loss, health improvement and athletic training all around the world. At YUL Fitness, he and his team of kinesiologists train a business clientele. His YouTube videos aim to inform, entertain and get you moving wherever you are.