Try a GeoRally to get the whole family moving. Children will love using the GPS for a treasure hunt.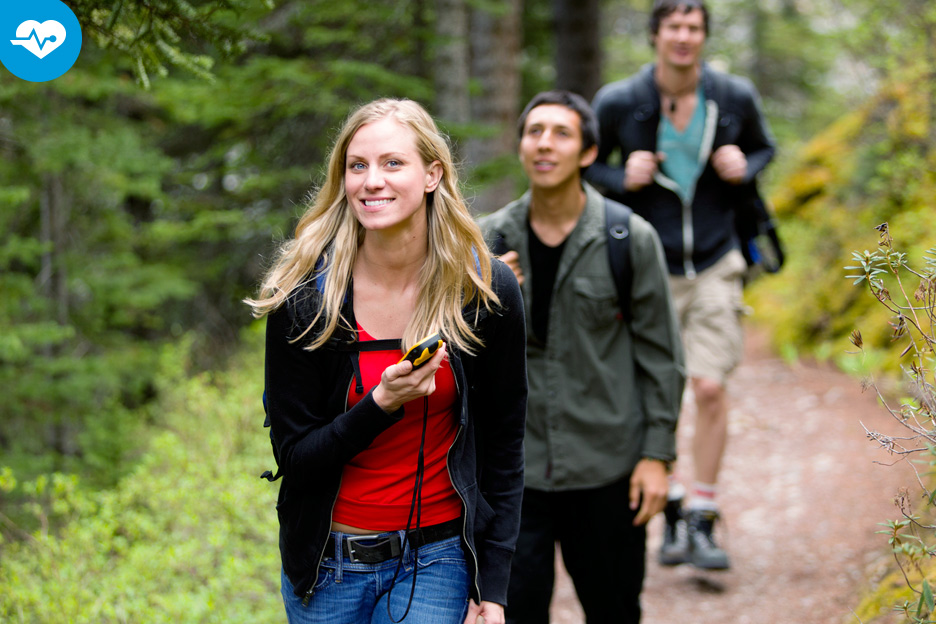 The arrival of fall is no reason to stay cooped up inside. Although the days are cooler, this wonderful season still offers plenty of beautiful sunny days to enjoy outdoor family activities. Here are three ideas that your children are sure to love!
GeoRally in the "Marais du Nord" marshes
This high-tech treasure hunt will thrill both children and adults alike. Technological and entertaining, the GeoRally course is a questionnaire game where the answers are hidden in boxes of all shapes and sizes along the trails. Equipped with a GPS (your own or one rented on site), you'll make your way through the winding course of approximately 8 km; the trails are accessible to all. Enjoy this interactive experience with the whole family while discovering the surrounding fauna and flora of fall. For more information visit the Marais du Nord website.
Labyrinth of leaves
Of course, autumn is also synonymous with piles of fallen leaves. Why not make raking them fun by building a giant leaf labyrinth on your lawn. Just be careful of one thing: the wind! Choose a calm day and take your inspiration from a maze in one of your children's colouring books. Let your imagination run wild by creating a variety of challenges for the course: timed races, relay races, traps, etc. Your labyrinth will be so much fun, your children will want to play with it again and again. Play the role of a chaser and it can even become a giant Pac Man game!
Hiking
Mostly free and accessible to all, hiking is a classic fall activity and a great way to get some exercise. Quebec has plenty of hiking trails in the mountains with viewpoints from which you can enjoy breathtaking fiery autumn landscapes. Pack some snacks and warm clothes and go fill your lungs with fresh air. Some ski resorts or national parks also offer organized activities that children will love. For more information, visit www.sepaq.com.
So which activity are you going to try? What do you like to do on beautiful autumn days?