The season of overindulging is just around the corner. Prepare for it now and eat better by following these 3 useful tips.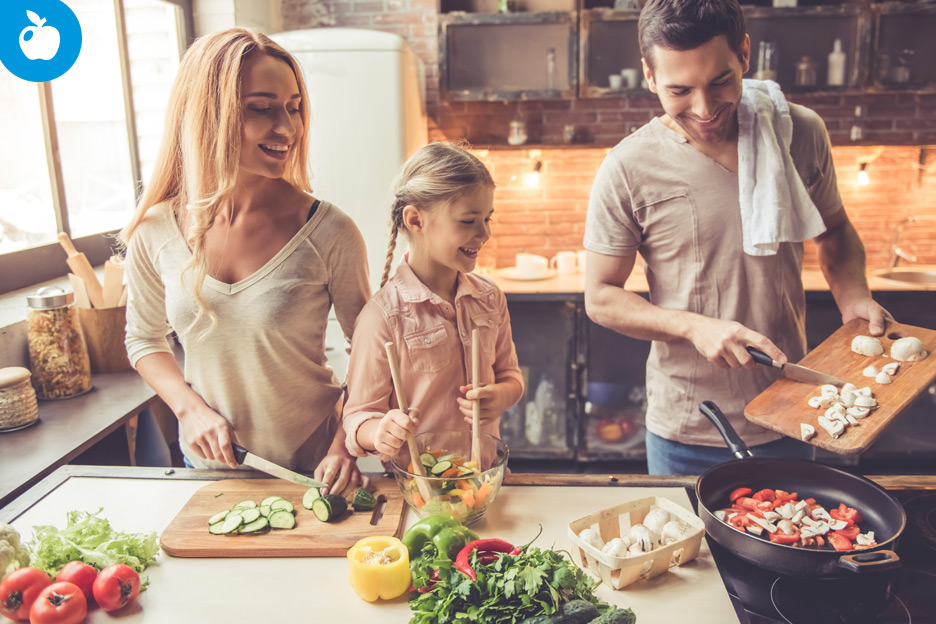 Cook more.
There's nothing better than a home cooked meal! Instead of eating processed and ready to eat foods that are often rich in bad fats (saturated and trans), in sodium and food additives, take the time to cook your own meals. That way you'll have more control over what you really eat. Also, cooking at home allows children to develop healthy eating habits. On days when you're rushed or short on time, use a slow cooker. They're very convenient and your meal will cook while you're at work. Another tip is to cook meals in advance. Invite the kids into the kitchen for a couple of hours on Sunday and spend some quality time.
Add variety.
One of the best reasons to add variety to your diet is that your body needs a wide array of nutrients to stay healthy and function properly. Also, eating a varied and balanced diet can help reduce the risk of diseases like diabetes, heart disease, hypercholesterolemia, high blood pressure and some cancers. The key to eating well is to enjoy nutritious foods from each of the food groups as outlined in Canada's Food Guide (fruits and vegetables, grains, dairy and substitutes, meat and substitutes). And, it's important to eat different foods from the same group to benefit from all the nutrients they provide. Go ahead! Mix up the colours, textures and tastes. For even more variety, try a new fruit or vegetable each month.
Plan your meals.
Planning is an important part of a balanced diet. With a good plan you'll be sure to have healthy meals and snacks for the week, even when you're very busy. Also, it will help you serve meals faster and will save you time and money. Take a few minutes each week to plan your meals and snacks. Here are a few tips that can help: look for healthy recipes in cooking magazines, cookbooks or on websites; check your pantry and make a list of the ingredients you will need; take the family schedule into account and plan fast, easy meals for days when you know you'll be especially rushed.
All medications and natural health products can cause serious side effects or interactions with other medications. Carefully read the instructions, warnings and patient information sheets provided by the manufacturer. Keep out of the reach of children.
Certain products, foods or changes in lifestyle may not be appropriate for you. Always consult your pharmacist or a healthcare professional to make sure.