Spring break is a great time to play outside with your children, and physical activity is good for everyone's health! And there's so much to choose from. Here are 4 options that are fun for everyone, big and small.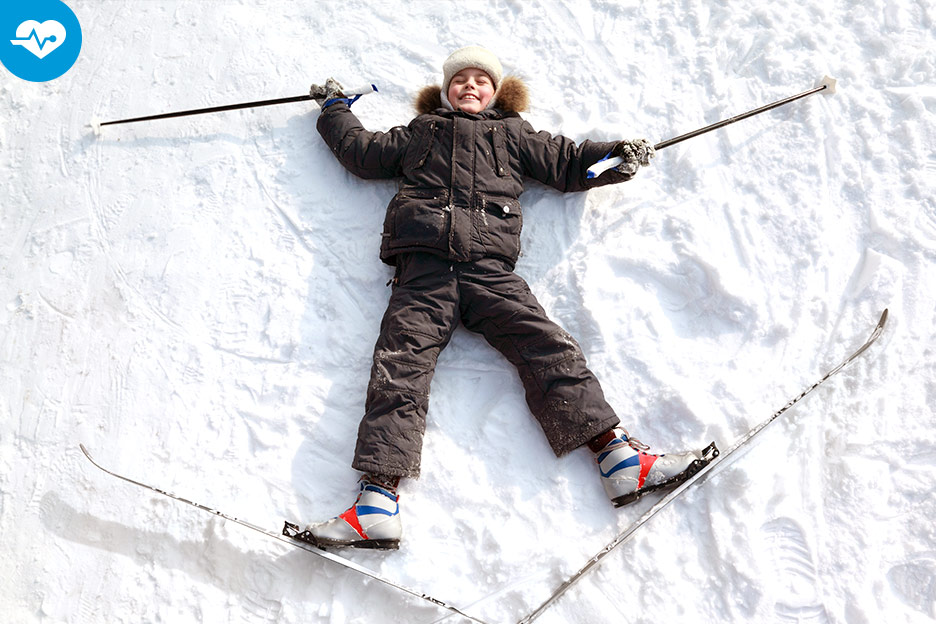 Ice skating
Besides being one of the most enjoyable winter sports, skating is also one of the most accessible winter activities, thanks to free access to rinks almost everywhere in the province. It's also an activity that can be enjoyed by beginners and experts alike. In cities, in parks, on frozen rivers and lakes or in resorts, skating rinks provide great fun for the whole family. Some even offer skate rentals and sharpening services. Skating is a great way to get both exercise and a breath of fresh air!
Sliding
Tobogganing is one of the most popular winter activities in Quebec. Who has never flown down a snowy hill on a sled, a crazy carpet or an inner tube? Extremely accessible, this activity can be practiced almost anywhere in the province, whether there are designated facilities or not. Many municipalities have natural hills—both big and small—where people can slide. There are also several facilities where you can launch yourself from the top of a hill on an inner tube (or even an inflatable canoe). And what better time to discover (or rediscover) them than spring break? Much laughter in the forecast!
Snowshoeing
Strap on your snowshoes and hit Quebec's snowy trails with your little angels. Whether you start out from right by your house or you head out to the many miles of trails available in the province's national parks or ski resorts, snowshoeing can be enjoyed by the whole family and it's a great way to see sparkling winter landscapes from up close. Many snowshoe centres offer special activities during spring break: snowshoeing by torchlight, orientation events, etc. Some locations offer snowshoe rentals.
Cross-country skiing
It's a great way to enjoy all the snow that falls in Quebec and many, many trails are designed for the pleasure of cross-country skiers. And this is definitely one of the best activities to experience the pleasures of winter and revel in the beautiful, snowy landscape. Spring break is a great time to take the kids out for an afternoon of cross-country skiing and a lovely way to spend some quality family time. Don't have cross-country skiing equipment? No worries! You can rent it at most centres and even several sports stores.
Play with care!
Always be sure that everyone is dressed adequately when taking part in outdoor activities with your family (according to the activity and weather conditions) and take the appropriate cautionary measures (wearing helmets, for example). If you plan to be outside for several hours, be sure to bring water, a nutritious snack or lunch and sunscreen—yes, even in winter the sun is quite strong!