Cut down on fat and cholesterol by making nachos with ground turkey and lentils instead of ground beef.
Here are 5 healthy snack ideas that will make the foodie in you smile. Perfect for a Habs game, a romantic movie or even the Super Bowl!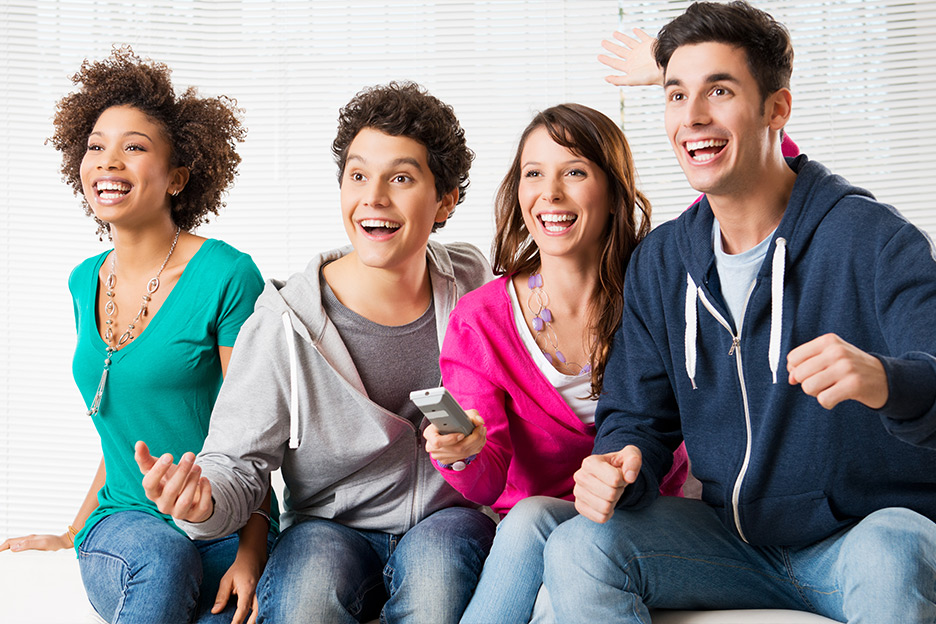 Nachos reinvented
Nachos—the ultimate snack food among sports enthusiasts. What's the trick to making sure the chips don't get soggy? Bake them for 5 to 7 minutes at 200 °C (400 °F) to dry them out. Then add the toppings: black beans (or green lentils), salsa, cherry tomatoes, cooked ground turkey, a bit of feta and a few hot peppers for an extra kick. Prep a quark cheese-based dip with a touch of sriracha. Quark is the perfect cheese because, in addition to being so versatile, it's fat-free and rich in protein. Enjoy this heathier nacho version guilt-free!
Baked breaded cauliflower
Think vegetables won't please the gang? Impress them with this recipe! Simply drizzle cauliflower florets with some olive oil and combine them with a mixture of Panko breadcrumbs and Parmesan cheese. Place on a baking sheet lined with parchment paper and bake for about 15 minutes at 260 °C 500 °F. Contrary to popular belief, and despite being white, cauliflower is packed with vitamins and minerals!
Guacamole, olé!
This typical Mexican dish is always a hit during sports night gatherings. The secret to a creamy guacamole is to add 60 ml (¼ cup) of plain Greek yogurt per avocado. This also increases the protein content. Then add some lime juice, fresh cilantro, mango pieces and ground cumin. Serve with whole wheat tortilla wedges that you baked in the oven.
Warm dip
There's no such thing as too much dip during sports night. Combine equal parts of quark cheese, grated extra old cheddar and plain Greek yogurt with 4% fat. Add finely chopped green onions, smoked paprika and a bit of salt and pepper. Microwave until the cheese has melted. Serve with vegetables, crackers or oven-baked pita wedges.
Crispy chicken bites
Try something new by replacing the traditional chicken wings with this popcorn chicken. Cut the chicken in 1-cm cubes, coat with plain Greek yogurt and a bit of cumin. Roll each cube in rice cereal crumbs (such as Rice Krispies™). Bake in oven until the chicken is cooked. Everyone will love these tasty little bites!
Now you just have to wait for your favourite players to get back on the ice to try these healthy new snacks. Enjoy TV night!