Every year it's the same. January 1st rolls around, and we once again make the resolution to get back in shape. Déjà vu, anyone? But healthy lifestyles habits go beyond eating salad and working out! Here are six refreshing tips to improve your health and well-being in 2019.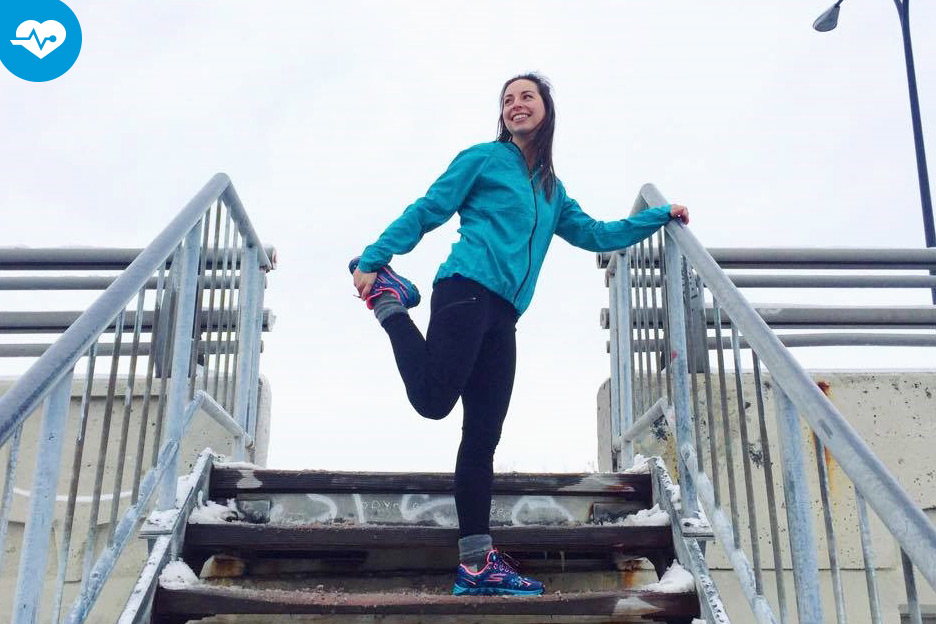 Eat in good company
You need to consume the minerals and vitamins your body requires, but eating healthy in our opinion is a concept that should also include the environment in which you are enjoying your meals. Eating with loved ones can have multiple benefits: it can make you feel less isolated by providing contact with actual human beings (and not Facebook profiles). It will also slow down the speed at which you are devouring your sandwich. Your digestion will improve, and you'll be more attuned to the feeling of being full. In 2019, instead of eating alone in front of a screen, invite a neighbour to brunch, meet up with a friend for lunch, or head to you parents' house for dinner!

Find an activity you love
Working out should be FUN. There are plenty of ways for you to get back in shape. If you can't stand going to the gym, don't give up on exercise! Try something new, like snowshoeing, cross-country skiing, aquafitness, Pilates, yoga, Zumba, kickboxing, spinning, group boot camp, hiking, badminton, etc. You'll improve your mood and boost your metabolism!
Give
Generosity is good for your body and spirit. The act of giving activates regions in the brain associated with pleasure, as is the case with food or sexual activity. Moreover, it's been proven that adults get a lot more fun out of spending for others than for themselves.1 By giving, you'll kill two birds with one stone. You'll be doing a good deed while improving your well-being. Fantastic, right? This year, set aside part of your budget to a cause that is dear to you, or you can give without having to spend: Donate blood, cook for those in need, or spend some time with senior citizens in a retirement home.
Cook more
Nutritionists all agree: preparing a home-cooked meal instead of eating processed foods is a great way to stay healthy. Home-cooked dishes usually contain less salt, sugar and fat than processed foods. They also contain more vitamins, minerals, antioxidants, and fibre, among other things. It's worthwhile to spend a few hours a month on food prep. You can cook a few dishes and freeze them for days when you're short on time. Need inspiration? Cutting crudités, freezing individual servings of vegetarian chili and baking a dozen healthy muffins is a good start!
Sleep
Sleep is highly underrated. In fact, getting enough sleep has a positive impact on your entire body. Lack of sleep can lead to certain health problems such as memory loss, weight gain, diabetes and heart disease.2 This year, focus on getting enough rest with Sleep equals health!

Disconnect
It can be deeply relaxing not to worry about checking your email or text messages every few minutes! Try this tip: Set your phone to airplane mode one or two hours before you go to bed. Take this opportunity to plan your weekend getaways, far from any Wi-Fi network. Or, read a good book. In short, take some time to disconnect from technology. No one will be in danger if you put off answering your email for a little while.