The Holidays are fast approaching! That means lots of parties, hearty meals, sweets and treats! There aren't too many ways around it, especially when you want to please children and extended family. So, what's the secret to surviving the season of overindulgence and staying in shape, despite the numerous opportunities to undo all your year-long efforts? Try the 7-minute workout!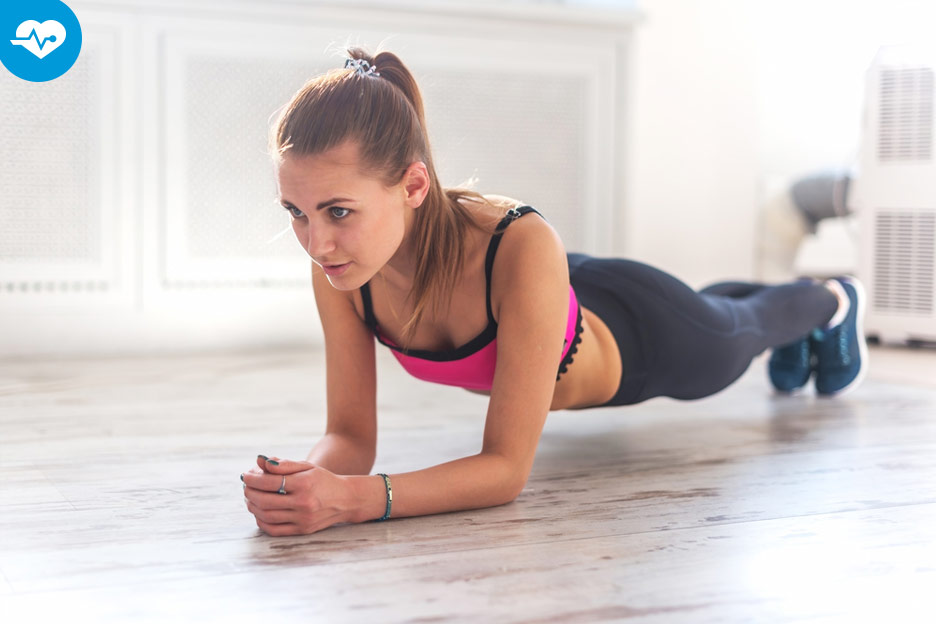 What's the 7-minute workout?
The 7-minute workout was designed by researchers from the Human Performance Institute (HPI) in Orlando, Florida and featured in the New York Times. Since then, this type of workout has spread at lightning speed on the Internet and through mobile apps.
The basis of the workout, which is High Intensity Interval Training (HIIT), was developed over 20 years ago. It involves sets of intense activity intermingled with very short periods of rest.
As its name suggests, the 7-minute workout routine includes 12 exercises in 7 minutes. Each exercise is performed for 30 seconds followed by a 10-second rest between exercises.
Depending on time and needs, the workout can be performed a second and third time.
As little as 30 to 60 minutes of physical activity a week can have a beneficial effect on blood pressure levels.
7-minute workout exercises
Jumping Jacks
Wall sit
Push-ups
Abdominal crunches
Step-ups onto chair
Squats
Tricep dips on chair
Plank
High knees or running in place
Lunges
Push-ups and rotations
Side plank

According to researchers, when this routine is performed with a high-intensity effort, it fulfills the recommendations of the American College of Sports Medicine (ACSM) for a vigorous activity combining resistance training and cardio in the same session.
How can you incorporate this workout into your busy Holiday schedule?
Between wrapping gifts and putting Christmas cookies in the oven, you can always find a few spare minutes. It's the perfect time to squeeze in a 7-minute workout! Do the routine several days in a row, then rest for a day. It will help you survive the Holidays and you can get back to your regular health routine in January as if nothing had happened!
Your pharmacist also has lots of tips to help you stay healthy over the Holidays. Simply ask!
Enjoy the workout… and Happy Holidays!