Wondering what to do for Easter this year? For many of us, Easter means the arrival of spring, sweet treats, and some extra time off! We've come up with 4 Easter activities you can do at home by yourself, with your partner, as a family, or with your roommates. You could even do an outdoor activity if the weather is nice! Whether you're active, creative, playful, or a foodie, there's an Easter activity on our list for everyone!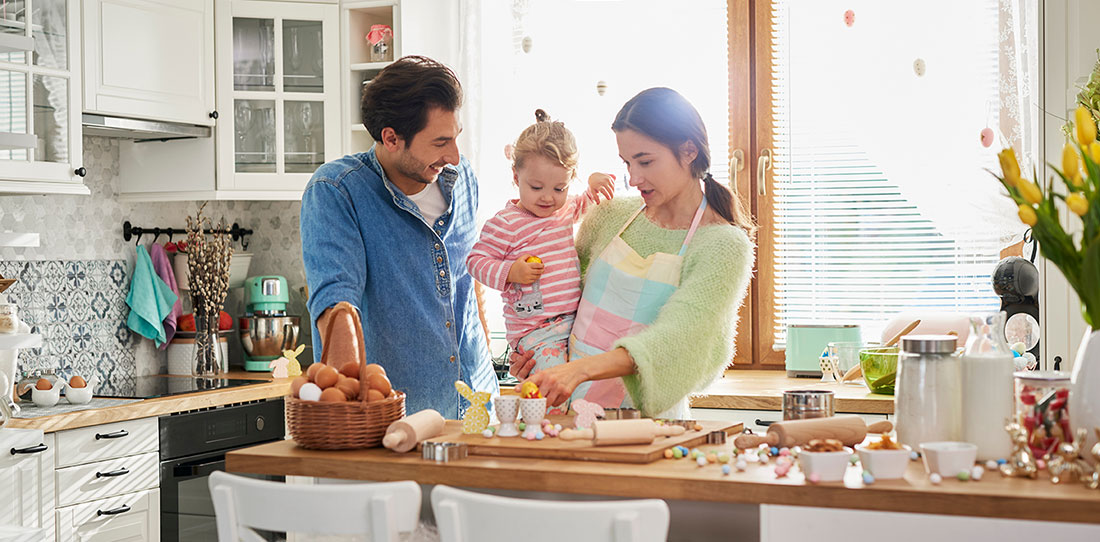 1. Get creative
It's the ultimate Easter activity: decorating eggs and making colourful bunnies and chicks. Just remember to protect your table first!
Whether it's with paint, dye, felt-tip pens, or other materials like stickers or pipe cleaners, decorating Easter eggs is an activity that kids love. The possibilities are endless! After decorating the eggs, put them in a small basket and place it on your table as a centrepiece. Your kids will have a great time hollowing out the eggs by piercing both ends of the shell with a needle and then blowing into one hole to get the contents to come out the other end. When you do this step, be sure to pierce the yolk with the needle to liquefy it and have a bowl ready for easy clean up!
Let your creativity run wild—you'll find that decorating Easter eggs is a relaxing activity.
Chicks or bunnies? Give your kids free rein to explore their creativity! Put together everything they'll need to create these classic Easter animals.
Glue (white or stick)
White and coloured bristol board
Paint or gouache
Pipe cleaners
Toilet paper rolls
Empty egg cartons
Cotton balls
Scissors
Felt-tip pens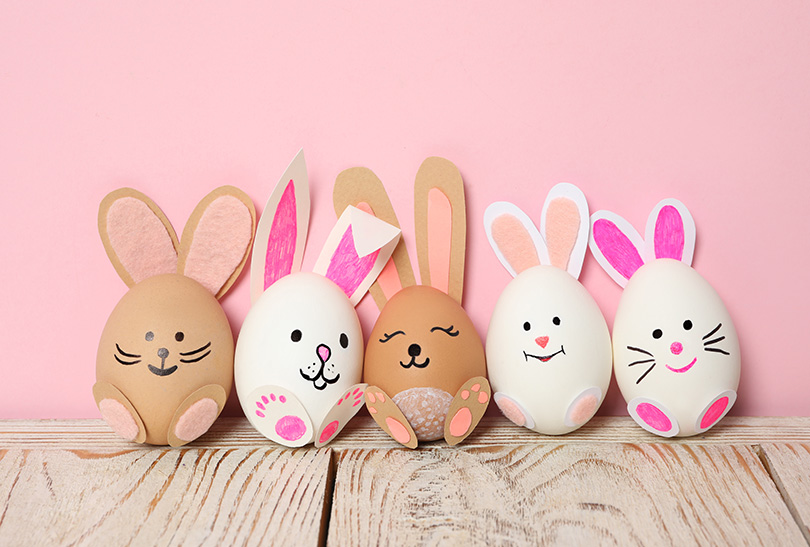 2. Organize an Easter egg hunt
It's a classic activity for the young and old alike! Have fun hiding chocolates around your house, apartment, or yard. Think of unusual hiding places such as shoes, the toilet paper roll, or a flower pot! Remember to count the chocolates before hiding them so you don't forget any. You could also hide a bigger chocolate—it'll be like a treasure for your kids to find.
Many types of chocolate and candy are perfect for the occasion.
KitKat Hide Me Eggs, Nestlé
Mini Secord Eggs, Laura Secord
Creme Egg, Cadbury
Kinder mini eggs
Ferrero eggs
Lindt Mini Eggs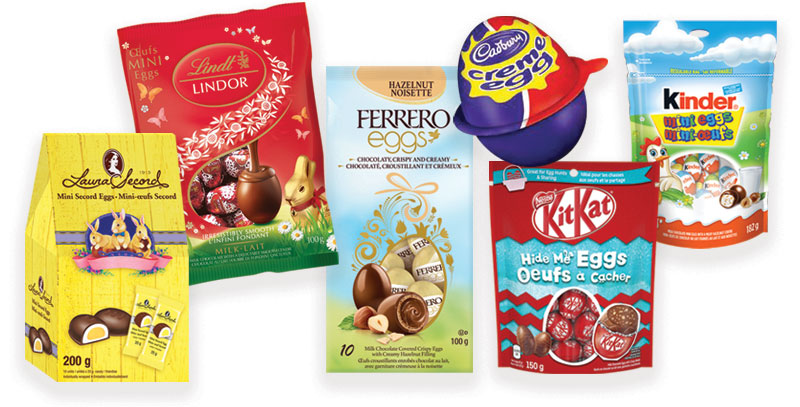 3. Whip up an Easter brunch
Get busy in your kitchen and make a sweet or savoury Easter brunch to start your day off right! If you have kids, ask them to join in—it'll make cooking even more fun. Let them choose a recipe; they'll be more excited to help you! Check out our healthy and fun brunch ideas to get inspired.
If you use eggs to make your meal, remember to save the shells to decorate later.
An Easter brunch is a great opportunity to schedule a get-together with family or friends via video conference and share Easter memories!
If a trip to a sugar shack was part of your traditional Easter activities, why not recreate the experience at home? It's a lovely way to partake in this year's Easter meal from a safe distance.
Did your kids collect a lot of chocolate on their Easter egg hunt? Do you have a sweet tooth? End your brunch on a sweet note with a delicious chocolate fondue and a selection of your favourite fruits.
Simply melt the chocolate of your choice:
Jean-Talon Belgium Milk Chocolate
Nestlé Prenium Milk Chocolate
Chocolates from Chocolaterie des Pères trappistes
Arvisais Chocolate
Lulu Chocolate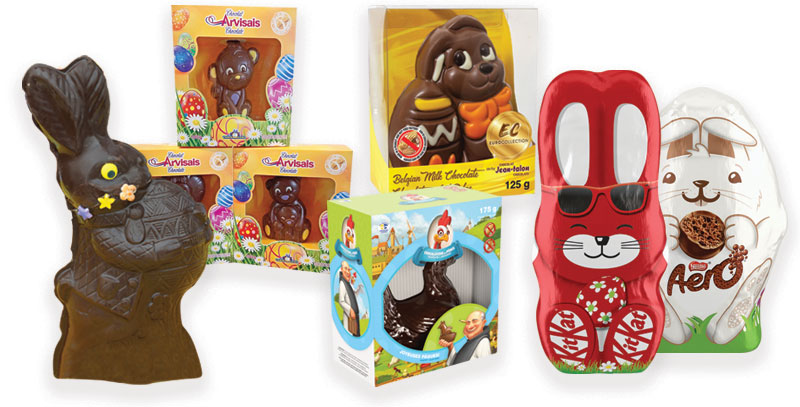 4. Play outside
The Easter break is a great opportunity to do an outdoor activity, whether it be cross-country or downhill skiing, hiking, sledding, walking, snowshoeing, or skating. The weather conditions in March and April are often good for practising winter sports at milder temperatures. Why not get a breath of fresh air by doing an outdoor Easter activity—it will do you a world of good!
There are so many activities you can do over the Easter weekend that it's impossible to get bored. Whether you choose to stay at home or go outside to play, remember to take pictures so that you can share this year's Easter memories with your loved ones. Brunet offers various printing solutions for your digital photos.