Dehydrated skin is more susceptible to wrinkling. Remember to moisturize your skin all day long.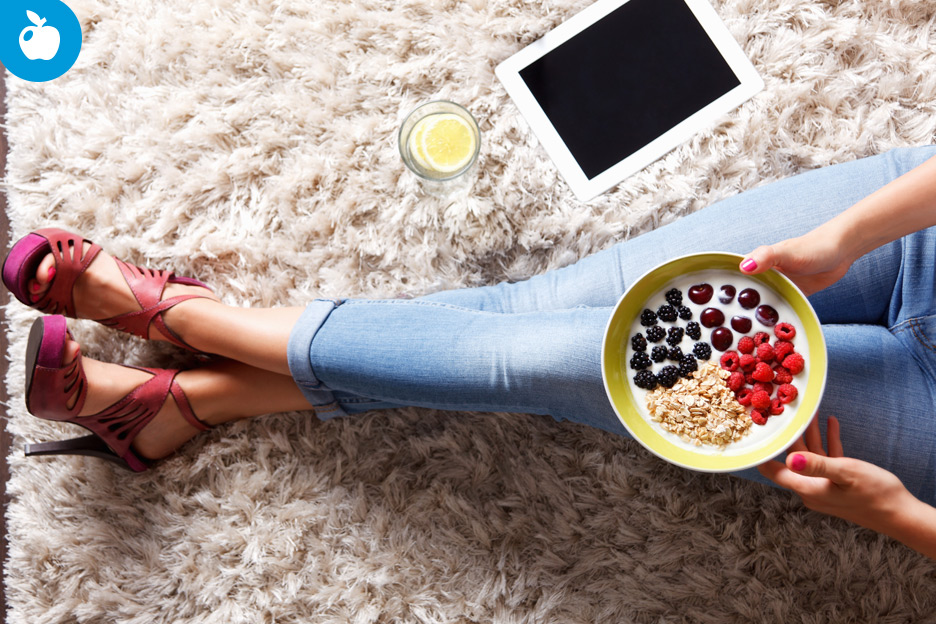 The basics
As we get older, our skin becomes more sensitive and fragile. It also takes more time to heal after an injury. To maximize the protection of your skin, avoid smoking, drinking too much alcohol, eating an unhealthy diet, not getting enough sleep, too much stress and exposing yourself too frequently to the sun and UV rays (even in tanning salons).
Water please
Another good method to protect your skin from the signs of aging is to drink sufficient quantities of water, especially in summer and during heat waves. Flavoured water, tea, herbal tea and, in smaller quantities, 100% natural juices are also good options. If you're one of those people who forgets to consume enough water, it's a good strategy to drink a tall glass of water before each tooth brushing. In terms of alcohol, drink in moderation, otherwise you may get dehydrated. And dehydrated skin is more susceptible to wrinkling because of a loss of elasticity.
Oxygenation and red blood cells
If you suffer from anemia, an iron supplement may be needed. Anemia is characterized by a decrease in red blood cells, which leads to a decrease in skin oxygenation, which can damage it. Make sure you get the right amount of iron. The recommended daily intake is estimated at 8 mg for adult men and 18 mg for premenopausal women. Plus, vitamin B12, vitamin C and folic acid also play a crucial role in the production of red blood cells. Deficiencies in one of these vitamins will put you at risk for anemia. And vegetables don't contain any of them, which means vegetarians who don't eat fish are at a higher risk for anemia. Certain products are enriched with vitamin B12, such as beverages and certain soy-based meat substitutes.
No one food can bring you all the essential nutrients you need, hence the importance of a balanced diet. For beautiful skin, include a wide variety of vegetables and fruits in your diet on a daily basis. This way, you'll get all the antioxidants needed to protect and repair your skin from damage caused by harmful agents such as pollution, heavy metals, volatile organic compounds, etc.