Want to have teeth as white and bright as those of your favourite Hollywood stars? You can! Many effective teeth-bleaching treatments exist that are safe for your oral health. However, see your dentist before beginning any treatment to receive the appropriate guidance. Here are a few of the options available to sport a breathtaking smile.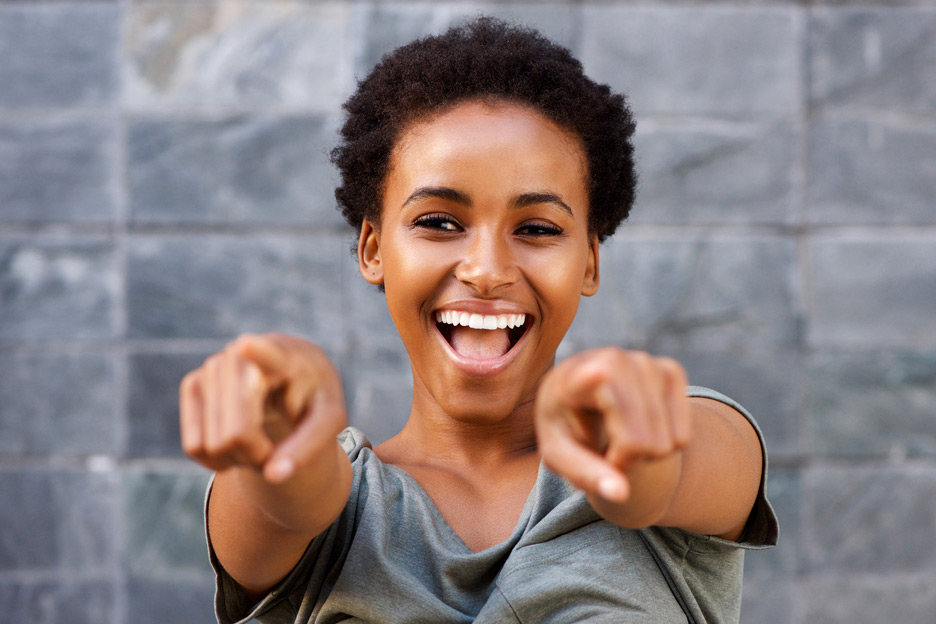 How to whiten teeth successfully
Over-the-counter teeth-bleaching products sold at the pharmacy
You've probably seen many types of teeth-bleaching products on drugstore shelves. Sometimes it can be hard to make sense of the plethora of self-adhesive strips, brush-on products and mouth gutters or trays. Be aware that, as with options available from your dentist, these products contain a bleaching agent (peroxide) but in lower concentrations. However, since they aren't customized, over-the-counter mouth gutters and strips won't align perfectly with your teeth. Moreover, if you choose a brush-on product, you won't have anything on hand to protect and retain the product on your teeth. Therefore, don't be surprised if the results aren't as expected. If you do choose one of these methods, be sure to follow the instructions and read the warnings carefully. It's always a good idea to see your pharmacist or dentist before buying and using this type of product.
Over-the-counter teeth-whitening products sold at the pharmacy (keep in mind that whitening and bleaching aren't the same thing)
Do you know the difference between whitening and bleaching products? It can seem a bit complicated, but it isn't: bleaching products contain peroxide, while whitening products – like toothpaste, mouthwash, gum and similar items – are made of polishing agents or chemicals designed to improve the appearance of the teeth. As they are less powerful, the whitening agents do not bleach teeth, so tooth enamel colour is unaffected. These products only remove surface stains. To find out more about these affordable options, talk to your pharmacist.
Whitening products are composed of polishing agents or chemical agents to improve the appearance of the teeth.
Teeth bleaching at home supervised by a dentist
Are you looking for a more professional approach but would rather undergo treatment in the comfort of your home? It's simple! Just use the equipment your dentist provides at home. Your dentist will show you how to apply the bleaching gel (made with peroxide) to a customized mouth gutter made from your dental impressions. Then, you'll need to wear the mouth gutter for a certain amount of time daily (which varies according to the concentration of the product used) during the day or at night for about two or three weeks. Since this method isn't appropriate for everyone, it's important to speak with your dentist to make an informed decision.

Teeth bleaching at the dentist's office
Do you prefer a treatment that is sure to give you the most brilliant smile possible? While more expensive, teeth bleaching done at your dentist's office will undoubtedly lead to the best results. This is because your dentist will use a more concentrated product that has a much stronger bleaching effect. However, your dentist will first protect your gums from the powerful effects of the treatment. This method is very quick, with a single treatment lasting about one hour. As some dentists use a light source or heat to activate the bleach, the treatment time may be even shorter. You should be aware that a second session is sometimes required to optimize the results. Check with your dentist to see if this method is appropriate for you!

Natural techniques
Would you rather avoid using chemical-based products? No problem! A few natural solutions are also available to whiten teeth. For example, sodium bicarbonate eliminates surface stains and, therefore, has a whitening effect at a lower cost. Simply sprinkle a small amount on your toothbrush and brush as you would normally. You can also mix baking soda with lemon juice to make a toothpaste. There are many other natural teeth-whitening methods, but I recommend you speak with your dentist before choosing one to ensure its effectiveness.
Safety warnings and advice
It's always a good idea to see your dentist or pharmacist before beginning any treatment to receive the appropriate guidance.
Do not use a teeth-bleaching product for more than 14 days without first consulting a dentist.
Bleaching is not recommended during pregnancy or while breastfeeding.
Tobacco use should be avoided during the bleaching process because peroxide increases tobacco's carcinogenic effect.
Tooth sensitivity and soft tissue irritation may occur during bleaching, but these side effects are temporary.
Beware of products sold through advertising campaigns or on the Internet. The unregulated concentration of these treatments may damage your teeth and the soft tissues of your mouth. Moreover, mouth gutters that don't fit properly make it more likely you'll swallow the active agent, which may lead to throat irritation.
Bleaching agents do not act on crowns, facets and fillings. As a result, it may be necessary to recast them after bleaching so the colours match.