Andropause is often a time when men take a look back on their life and seriously think about their health. Is that the case for you? If so, here are a few tips that will help you remain healthy for a long, long time.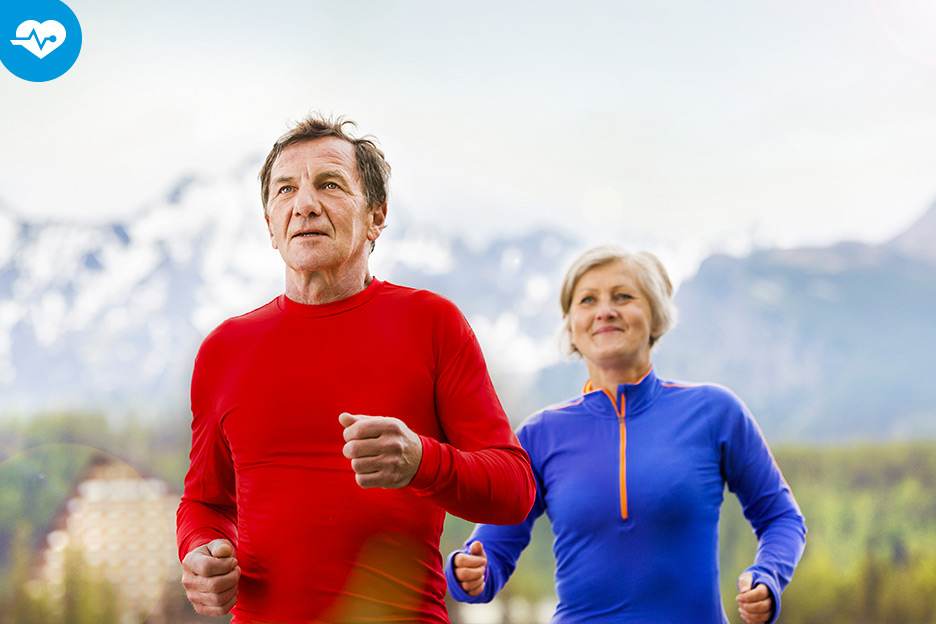 Andropause and health problems
Andropause is often called the male equivalent of menopause. However, it does not necessarily affect all men. Andropause generally occurs in men between the ages of 45 and 65, and is said to affect about 2% of men aged between 40 and 80 years old. The word "andropause" encompasses all of the symptoms associated with the decrease in testosterone that aging men may experience: decreased libido, difficulty getting or maintaining an erection, low energy and fatigue, mood swings and irritability, weight gain and decreased muscular mass, hot flashes, etc.
Because andropause also comes at a time when men are more at risk of developing certain diseases, it can be the right moment to look over one's general state of well-being. With age, men have an increased risk of developing certain health problems, such as:
heart problems;
higher cholesterol level;
type 2 diabetes;
osteoporosis;
prostate diseases;
osteoarthritis;
insomnia;
erectile dysfunction.
Ways to stay healthy
Many of the problems that affect aging men can be prevented by adopting a healthy lifestyle; at the same time, doing so can help reduce the symptoms of andropause. Here are some ways to maintain your health:
Drink alcohol in moderation. Alcohol is a risk factor for several health problems.
Stop smoking. We all know the impact that cigarettes can have on your health. Find out about the many tools that are available to help you quit for good.
Reduce stress, which can be harmful to your physical and emotional well-being.
Allow yourself time to rest and adopt a healthy sleep routine.
Eat foods that are rich in calcium and vitamin D to keep your bones healthy.
Opt for a balanced diet that is low in fat. Check Canada's Food Guide for tips.
Exercise regularly. Choose activities that you enjoy and that, obviously, are adapted to your physical condition.
Take care of your emotional and psychological health, too. Some men hesitate to consult a specialist when they are having those kinds of issues. But seeing a psychologist or other specialist is not a sign of weakness; on the contrary, it shows that you are taking your well-being to heart, as well as that of your loved ones.
See your doctor regularly
It is a well-known fact that men tend to see their doctor less than women. However, they need to take care of their health just as much! Take the time to visit your doctor each year for a check-up; prevention and early detection of diseases can allow you to remain healthy longer. If you are noticing warning signs or experiencing unusual symptoms, speak to your doctor as soon as possible.
One of the most worrisome health problems for aging men is prostate cancer. Indeed, the risk of getting this type of cancer increases exponentially after the age of 50, so at that age, all men should see a doctor to take a screening test.
If you are having health problems or need to ask questions about medication, remember that your pharmacist is always there for you. Thanks to his or her advice, you'll be able to establish strategies aimed at maintaining your health for as long as possible.
Andropause is a phase in a man's life that may make him wonder about his general health. But by adopting healthy habits and taking appropriate prevention measures, all men can fully enjoy everything the future holds!