Hiking is an ideal, inexpensive outdoor activity to get children and adults alike moving.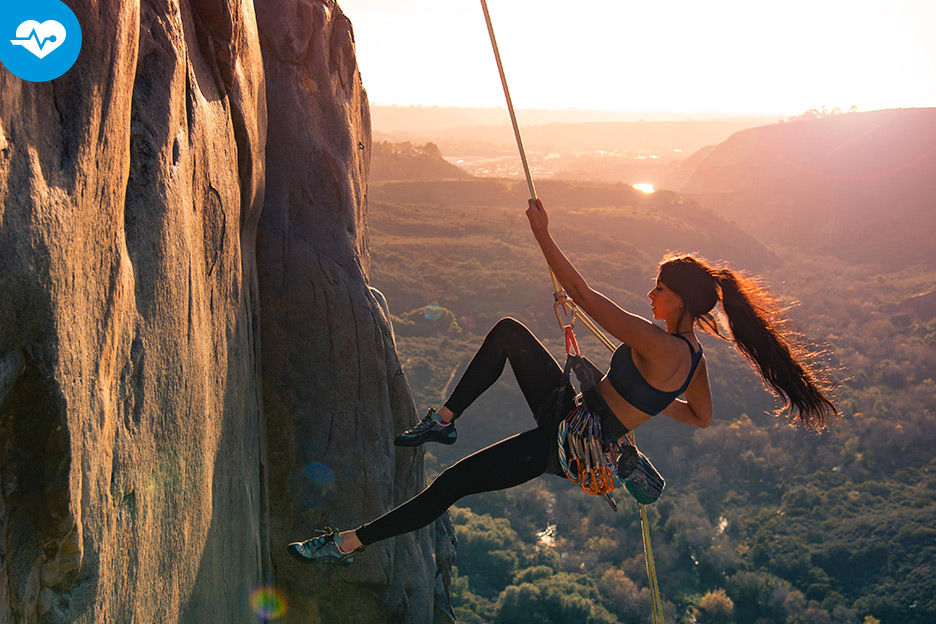 The new season is finally here—open the windows, do your spring cleaning and get some fresh air!
Get back in shape while enjoying the fresh air with these five outdoor activities that burn calories, stretch your muscles and put your physical endurance to the test.
Fat biking
Fat bikes made an appearance about four years ago. They were inspired by the beach bike, popular for some time now on the beaches of California. The idea behind the beach bike was to use balloon tires to make it easier to get around on the sand. Fat bikes are particularly popular in winter because they also make it easier to bike in snow. The large tires make them very stable, perfect for biking enthusiasts who enjoy Quebec's muddy springtime trails. There are no special trails for fat bikes—just ride in the same areas as mountain bikes and on pedestrian trails accessible to cyclists.
Hiking
Accessible to all ages, as a family or with friends, hiking is an ideal way to explore Quebec's beautiful natural spaces at your own pace. In spring, scenic views can be seen wherever you go. From trails intended for the whole family to more adventurous ones, the network of Quebec national parks offers over 200 hiking trails of all lengths. Short hiking trails are available in most wildlife preserves and tourist centres. Some of these places also offer long hikes. Make the most of spring by exploring breathtaking scenery amid the budding trees and flowers!
Outdoor rock climbing
Quebec offers the perfect setting for sport climbing or traditional rock climbing, on a mountain, in the heart of nature or beside a river or lake. Beautiful cliffs can be found just about everywhere in Quebec, including Kamouraska, Val-David, Saint-Alban, Mont Orford, Montagne d'Argent and many more—get out there and discover our most beautiful cliffs! Before heading outdoors, you may want to give it a try with certified instructors in an indoor rock climbing facility, such as Roc Gyms or Horizon Roc. The Fédération québecoise de la montagne et de l'escalade can also provide you with valuable information. Ready, set, climb!
Slacklining
If you who live or work near a park in Montreal, you might be used to seeing people stepping into "thin air" between two trees! They look like acrobats walking a tightrope, but that's not quite the case. It's actually a sport called slacklining, which was developed in California by rock climbers in the 1970's. A slackline is a one-inch-wide strip of polyester webbing suspended between two trees. Walking the line helps to develop your balance, body control, physical strength and mental focus. It can be fun for adults and children alike. This outdoor activity is almost meditative since it requires calmness and concentration.
Stand up paddleboarding
This is simply a big surf board that's been slightly modified so that you can paddle standing up. The sport can be practiced on a calm lake or on the rougher waters of a river or ocean. Under Quebec coast guard regulations, a lifejacket is required for a stand up paddleboard (or SUP). The sport is accessible to just about everyone. Simply choose an environment in which you can progress. Athletic individuals may choose more adventurous water, while children will have fun on a calm lake, alone or accompanied by an adult. What's surprising is how much of a workout it gives your entire body. Stabilizer muscles get particularly called upon. It can also give you a good cardio workout during sustained effort or when it's windy. All in all, however, stand up paddleboarding is a fairly calm sport. It's almost like walking on water—and the view from atop your board is always appealing. Get ready to paddle!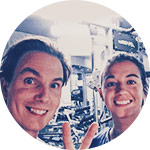 Dino and Mélissa | gymyulfitness
Dino Masson A kinesiologist and private trainer for 15 years now, Dino has been enjoying physical exercise since his childhood. He knows all there is to know about martial arts, tennis, snowboarding, golf and fitness! Holder of a bachelor's degree from the Université de Montréal, he is also a volunteer kinesiologist for the Cancer Research Society. He has supported thousands of clients with goals ranging from fat loss and health improvement all around the world. At YUL Fitness, he and his team of kinesiologists train a business clientele. Make sure to visit his website!
Mélissa Globensky Passionate about physical activity and sports, Mélissa has been playing ice hockey since her early years. It was during her time with the Carabins hockey team at the Université de Montréal that she decided to move towards Kinesiology. Formerly a physical rehabilitation therapist, Mélissa integrates the notions of posturology, injury prevention and specialized rehabilitation in her interventions. Now, she trains a clientele of corporate "athletes" and health enthusiasts.