Take the strain off your joints when you work out by exercising in the pool.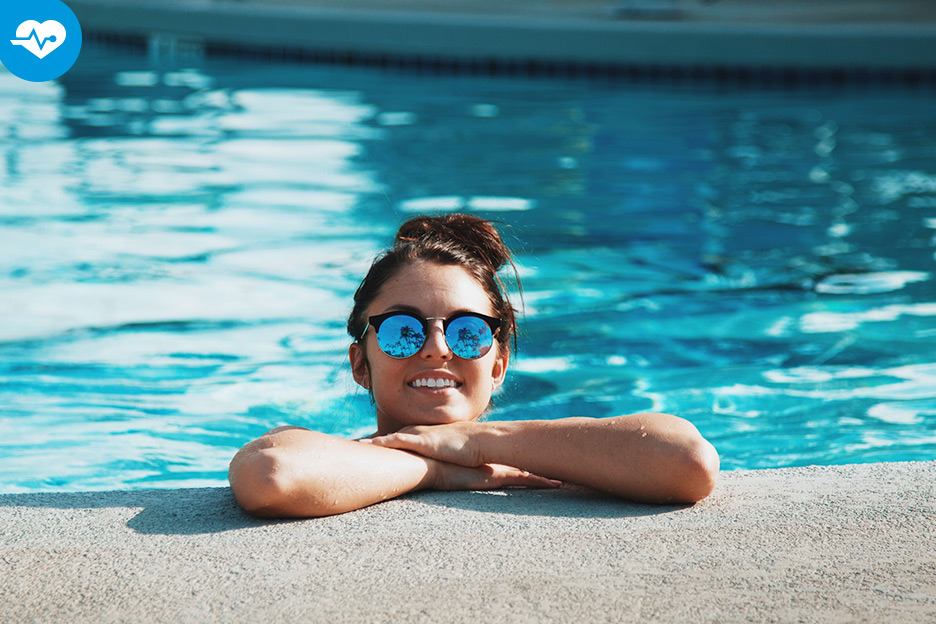 On a hot summer day, it's much easier to choose the pool over a workout under the blazing sun. Why not combine the two? Instead of a leisurely dip in the pool, swim a few laps and then do some cardiovascular and strength-building exercises by simply using the water's resistance. In addition to being in a refreshing spot, your workout will be gentler on your joints.
Here's a brief guide to aquatic exercise to get you started!

The whirlpool
A simple exercise to warm up your joints and increase your heart rate.
Start by walking around in the water a few times. Slowly increase your pace and arm movements. Finish your warm up by doing a few more vigorous laps with exaggerated movements of your arms and legs. Take a short break, letting yourself be carried by the current you just created.
Abdominals
Place two pool noodles under your arms so as to keep your head above water without using your legs. Keep your legs together, stretch them out in front of you, then bring them back down. Don't touch the bottom of the pool between each rep. It's not necessary to do this exercise very fast. Repeat the movements for 1 minute, then rest for about a minute. Do two to three sets.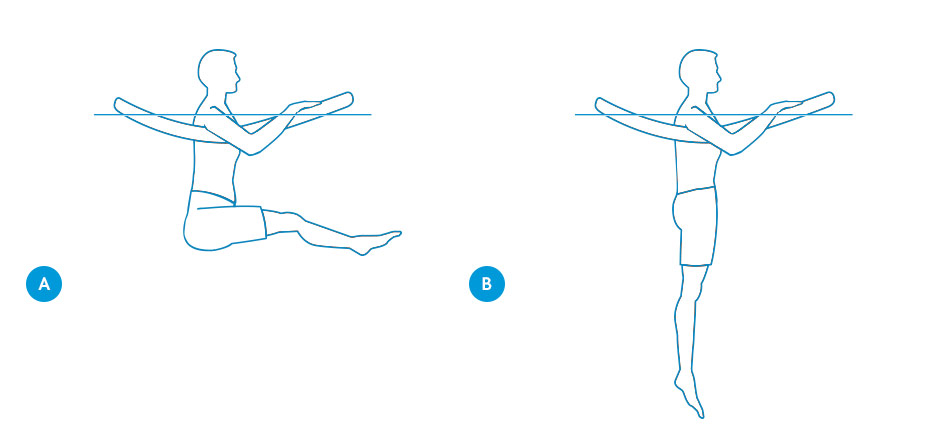 Lower body
Stand in the water with your right hand on the edge of the pool. Bring your left leg up to a sitting position, then push it back as far as you can without moving the rest of your body. Note: keep your torso upright and back straight throughout the movement—only the leg should move. Perform 15 to 20 reps, then switch arms/legs and repeat. That's one set. Do two to three sets, resting for about a minute between each set.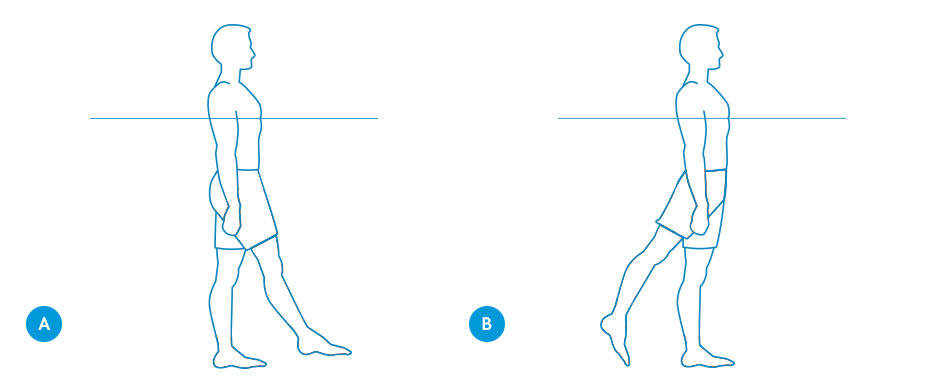 Upper body
Submerge yourself up to the neck. Extend your arms to the sides, then rapidly bend and extend your forearms (down and up), keeping them in the water. Note: the more open your palm, the greater the resistance. You can increase the resistance by holding an object in your hand. Next, with your arms at your sides, move them quickly up and down, keeping them straight (abductions/adductions). The same principle applies for resistance. To increase the effort, accelerate the rhythm. Perform 15 to 20 reps with your arms stretched out, then 15 to 20 reps with your arms at your sides. That's one set. Do two to three sets, resting for about a minute between each set.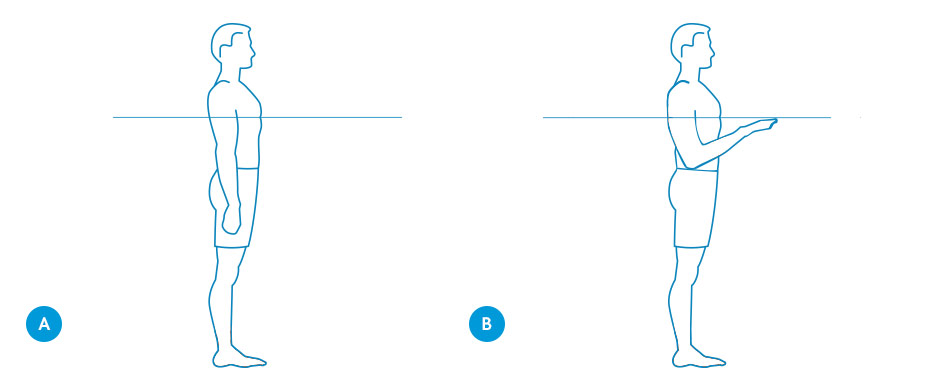 A bit of cardio
Stand in the water and jump, bringing your knees up to the side of your body and up to the surface of the water. The faster you perform this exercise, the greater the cardiovascular workout will be. Perform 15 to 20 jumps, then rest for about a minute. Do two to three sets.
A workout in the pool can seem less demanding than on land. But be careful because you're still exerting your body. Stay hydrated throughout the training session, and remember to wear sunscreen, a hat and sunglasses to protect yourself against the sun and its reflection on the water.
On your own or with others, have fun staying active—whatever the activity! And don't hesitate to ask your local pharmacist for any advice on health.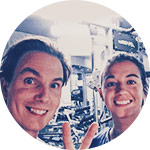 Dino and Mélissa | gymyulfitness
Dino Masson A kinesiologist and private trainer for 15 years now, Dino has been enjoying physical exercise since his childhood. He knows all there is to know about martial arts, tennis, snowboarding, golf and fitness! Holder of a bachelor's degree from the Université de Montréal, he is also a volunteer kinesiologist for the Cancer Research Society. He has supported thousands of clients with goals ranging from fat loss and health improvement all around the world. At YUL Fitness, he and his team of kinesiologists train a business clientele. Make sure to visit his website!
Mélissa Globensky Passionate about physical activity and sports, Mélissa has been playing ice hockey since her early years. It was during her time with the Carabins hockey team at the Université de Montréal that she decided to move towards Kinesiology. Formerly a physical rehabilitation therapist, Mélissa integrates the notions of posturology, injury prevention and specialized rehabilitation in her interventions. Now, she trains a clientele of corporate "athletes" and health enthusiasts.