Your Brunet-affiliated pharmacists are there for you with tips and advice, over-the-counter medication and many other essential services. Here is how they can help you take care of your health on a daily basis: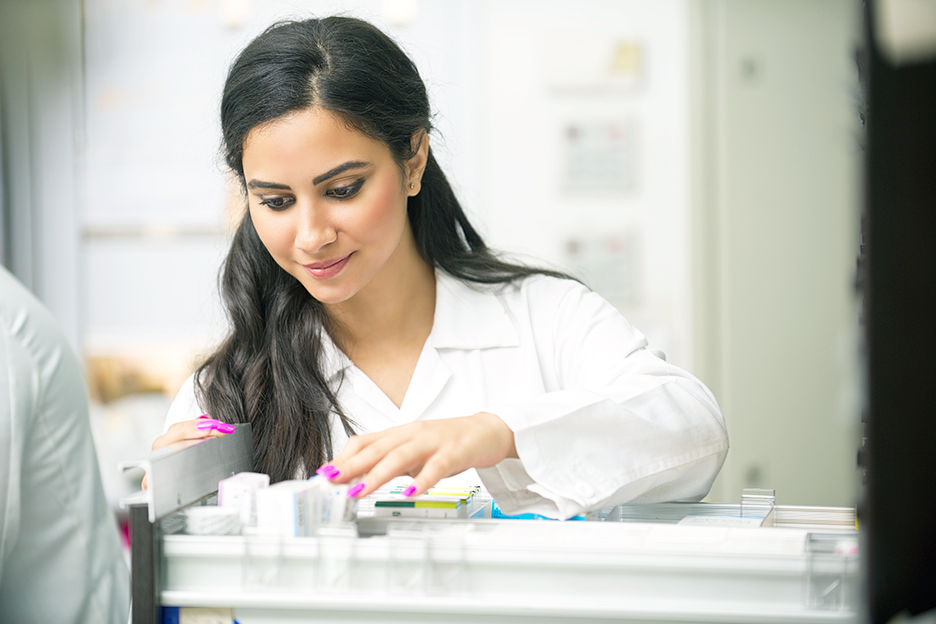 The first line of healthcare
Thanks to his accessibility, his proximity to his patients and his skills, your pharmacist is a front-line healthcare professional. He is there to take care of your health, and he does this in many ways: through prevention, by answering your questions about products or health in general, by following up on your medications and by managing your more complicated health issues.
Follow up on chronic illnesses
Your pharmacist pays close attention to the health of your heart. That's why he provides you with services to monitor your blood pressure and your blood glucose levels in pharmacy. In this way, he can help you better control your health.
Pill dispenser service
It can sometimes be complicated to keep track of medication and if you or a family member tend to forget from time to time, your Brunet-affiliated pharmacist has many useful tips that can help you manage your medication. He can also offer to organize a pill dispenser to make it easier for you to remember what you've taken and what you need to take and therefore better maintain your independence.
Orthopedic devices and autonomy
Choosing the appropriate walking aid can be complicated. Your pharmacist can help you choose from an array of canes, crutches and walkers or the wide variety of orthopaedic products available in all Brunet-affiliated pharmacies. He can also advise you and recommend products for issues like incontinency, stoma and maintaining your independence to make your life easier.
Dealing with expired and unused medication
Take your expired and unused medication to your pharmacist, who will dispose of them in environmentally safe containers.
Online access to MaSanté
Log in to your file with the MaSanté Brunet application to renew your prescriptions and easily manage your family's files and your own. Register online.
Delivery Service
Your Brunet-affiliated pharmacist offers a delivery service for your medications. Take advantage of this service for your purchases or to renew your prescriptions when you're short on time or when you are unable to go to the pharmacy yourself. Simply ask for this service when renewing your prescription on the phone or through the MaSanté application at brunet.ca.
Other services
Some Brunet-affiliated pharmacists offer special services such as on-site nurses, vaccination, cholesterol monitoring, methadone, breast pump rentals and much more. Use the "Find a pharmacy near you" tool on our website or ask your pharmacist what he can do for you.