Should we stay active even when we're sick? It's true that physical activity reinforces the immune system when we're in good health, but what about when our system is weak?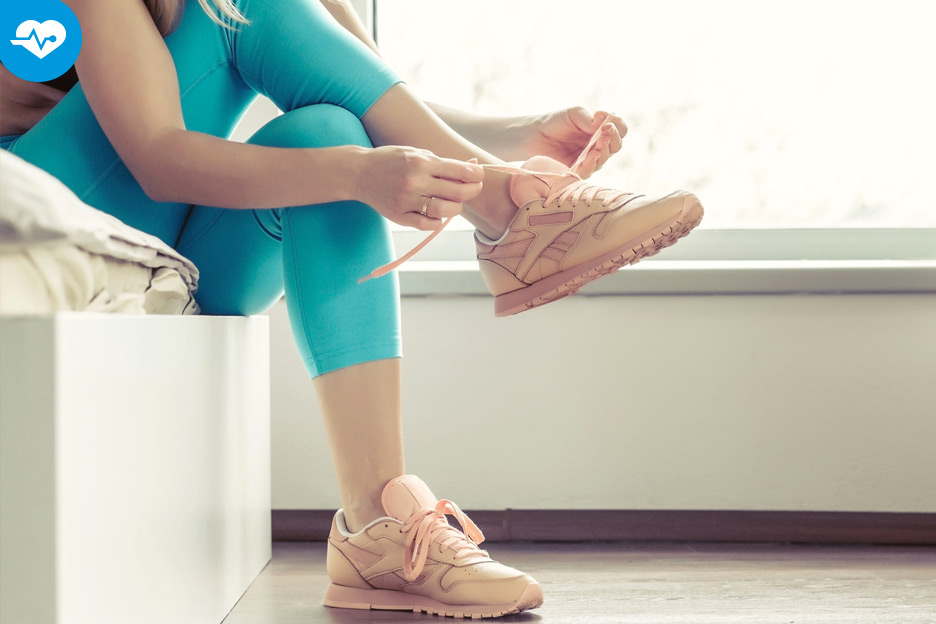 Listen to your body
It's easy! Use common sense. If your symptoms are too severe, such as a fever, excessive fatigue, bronchial congestion, chills, coughing, aches and pains, it's better to rest. Under these circumstances, your body needs all its strength and resources to boost your immune system. Exercising would simply add fatigue to the already tough task of fighting symptoms.
However, if your symptoms are more moderate (runny nose, sneezing, irritated throat, nasal congestion), a light workout is acceptable. Here are some exercises you can do at home to get your body moving even when you're sick.
Extended arm squats
Stand with feet slightly wider than shoulder-width apart and squat keeping your weight on your heels, abs tight and back straight. Bend your knees until your quads are parallel to the floor while holding a lightweight bar under your chin. As you go back up, extend your arms and the bar over your head. Perform two sets of 12 to 15 repetitions, resting 60 seconds between each set.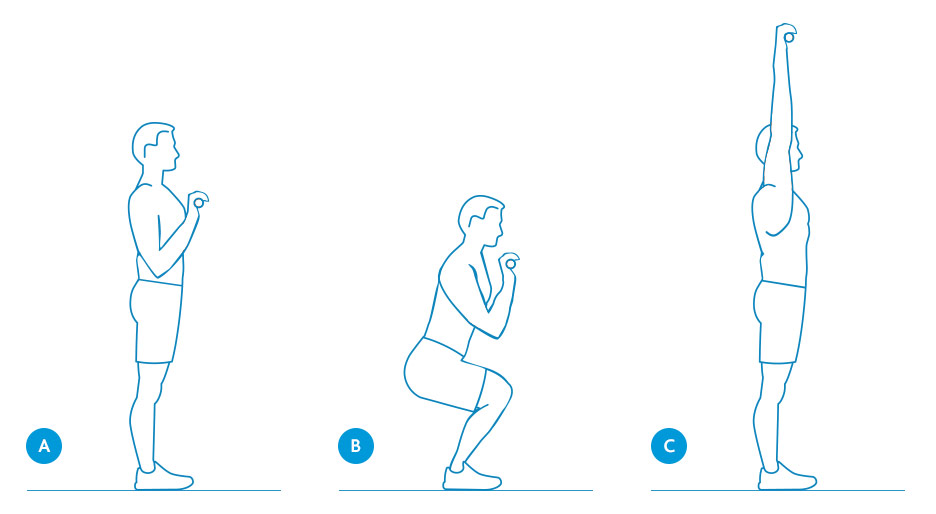 Incline push-ups
Find a sturdy bench or chair or a staircase, place your hands on the edge shoulder-width apart, keep your abs tight, stretch out your body and stand on your tiptoes. Bend your arms very slowly until your chest nearly reaches your hands. Then quickly push your body up until your arms are once again fully extended. Do three sets of 8 repetitions, resting 60 seconds between each set.

Plank with leg lift
This last muscle exercise is quite challenging! But it's worth it because it works your arms, shoulders, abs and legs all at once. Get into a plank position while keeping your feet together, your body straight and your abs tight. Don't forget to breathe. Bend one knee towards you and hold it for 20 seconds. Bring your foot back and repeat the same movement with your other leg. Note that it's normal for one side to be easier than the other. Do three sets of 25 seconds each with both legs, resting 60 seconds between each set.

Un dernier conseil pertinent
Be mindful of others. Germs and bacteria are often transmitted through the use of shared contaminated objects. Show respect by cleaning objects after use and washing your hands.
Not sure if you're well enough to exercise? Ask your pharmacist. Have a good workout!