Since your doctor told you that you have diabetes, you've had to make a few changes to your habits. Among other things, you probably now have to use a small device called blood glucose meter. Are you aware of the importance of monitoring your blood-glucose levels regularly?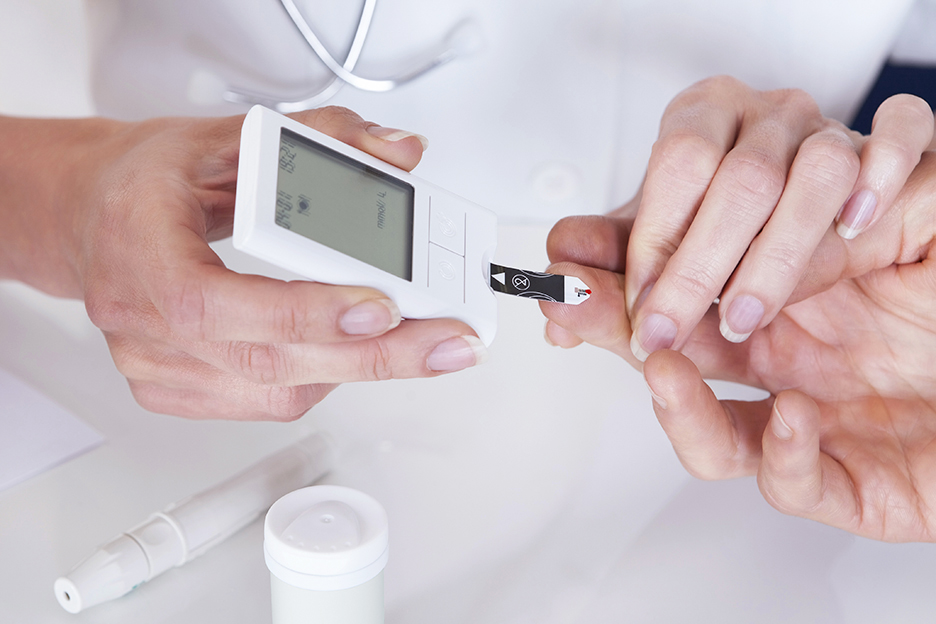 Essential facts about diabetes
Diabetes is a chronic disease that affects the way the body treats glucose (sugar) in the blood. In the case of type 1 diabetes, the pancreas cannot produce insulin, a hormone that allows the body's cells to use glucose and produce energy. Type 2 diabetes, on the other hand, is a two-part affliction: first, the pancreas does not produce enough insulin, and second, insulin can no longer play its role properly because the body's cells are unaffected by it (insulin resistance).
People suffering from diabetes, no matter what type, have to be followed by a doctor for life. Type 2 diabetes can, in some cases, initially be controlled by healthy eating habits, weight loss and increased physical activity. Many people with type 2 diabetes, however, will eventually have to take medication; it is most often taken orally, but sometimes it is administered by injection, such as insulin.
For its part, treating type 1 diabetes is essentially based on daily insulin injections. Oral medication is not effective for this type of diabetes.
Why is it important to control blood-glucose levels?
Many people who live with diabetes don't feel any particular symptoms, unless they are experiencing hyperglycemia (glucose level is too high) or hypoglycemia (glucose level is too low). Hyperglycemia can cause significant damage to some organs, which then leads to complications of diabetes. These include:
cardiac or vascular event, such as myocardial infarction (heart attack) or stroke;
kidney problems that may require dialysis;
eye problems, which may lead to loss of vision (blindness);
sexual issues, such as erectile dysfunction;
problems with circulation and scarring, which can lead to amputation.
To avoid the complications of diabetes, you must control your blood glucose very well to minimize the risk of hyperglycemia. This will allow you to prevent the complications of diabetes.
Monitoring your glucose levels daily, also known as self-testing, is an essential part of managing diabetes, just like changing lifestyle habits and taking medication. It allows you to see the impact of the measures you are taking to better control your diabetes, including:
changes made to your diet;
losing weight;
doing physical activity;
taking medication.
When you blood-glucose meter indicates that your levels are too high, you can take the required measures to bring it back to normal right away. This can involve modifying your diet (for example, avoiding certain foods) or increasing your medicine. When your glucose levels are too high, speak to your pharmacist or to the health professional ensuring your diabetes follow-up. Together, you can determine a strategy to rectify the situation.
Monitoring blood-glucose levels: a question of commitment
When someone learns that he or she is suffering from diabetes, the motivation to take care of his or her health is often, at first, very high. All methods are followed to avoid hyperglycemia. Initially, the person tends to monitor his or her own blood-sugar levels and self-test with diligence, as the doctor recommended. Then, as time goes by, they sometimes forget how important and crucial it is to keep doing so.
Self-testing your levels of blood glucose must be a commitment you make to yourself, first and foremost. Without a shadow of a doubt, your doctor and pharmacist will be happy to see you being so thorough, but only you, in the end, will enjoy the benefits.
Here are a few tips that will help you stay committed:
Choose a blood-glucose meter that you like, that meets your lifestyle needs and that is easy to use. Because you'll have to test your sugar levels several times a day or week, get the least bothersome device you can find.
Make sure you ask your pharmacist or other health professional to show you how to use your glucose meter. That way, you will completely understand how it works and all of its different functions.
Read the manufacturer's instructions carefully or check the company's website. You will find additional information that may be of help to you.
Head to a diabetes education centre. In addition to obtaining a wealth of information on monitoring blood-sugar levels, you will learn more about all the aspects of managing diabetes effectively. Ask your pharmacist to find out where the nearest centre is located.
When you struggle daily with diabetes, it is normal and desirable for you to ask a lot of questions. Your pharmacist knows about the different facets of diabetes, and his or her knowledge goes way beyond medication. Consult the pharmacist often to take advantage of his or her expertise in, among other things, monitoring blood-glucose levels.
When you fully grasp how important it is to monitor blood glucose and the positive effect this can have in terms of preventing complications, it is easier to stay diligent. Diabetes is a disease that can be treated properly when it is taken seriously. Only you have the power to ensure your story of diabetes has a happy ending!