You've just tried a new cosmetic product and now your skin is irritated, burning and itching. No doubt about it: that product is one more you'll have to avoid. If your skin seems to act up for no reason, it is most likely the sensitive type. Learn how to take care of it to avoid unpleasant reactions.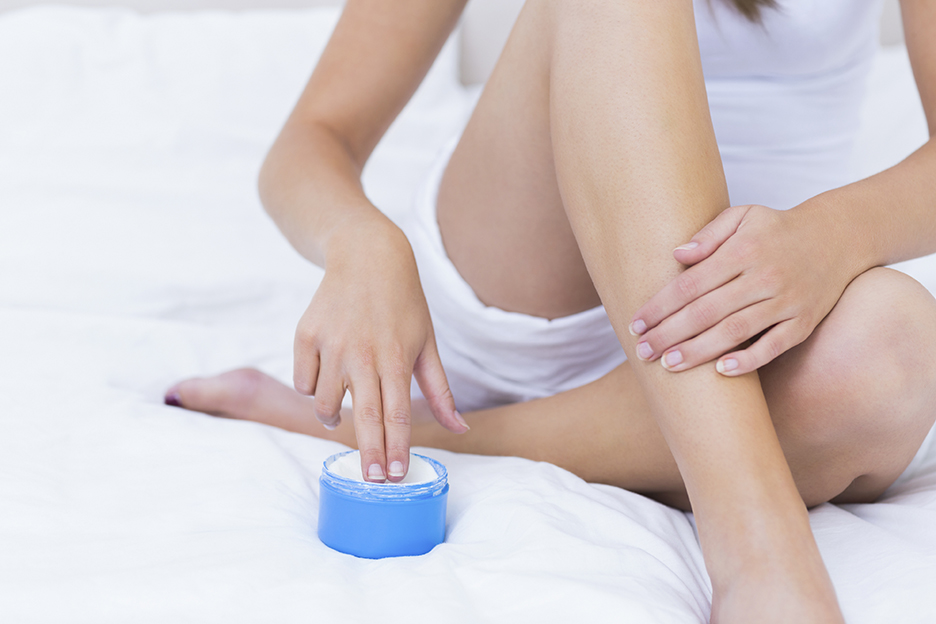 Skin can have mood swings, too!
Whether it's called delicate, reactive, intolerant, irritable or even allergic, sensitive skin can be a daily struggle when you're trying to make a good impression. Because it is a condition that often does not have any visible symptoms of irritation, such as redness, some may hesitate to talk about it. But this problem is more common than one might believe: it is said that up to 50% of women and 40% of men show signs of sensitive skin. Itchiness, burning, tingling and discomfort are some of the symptoms described by people who say their skin is unpredictable.
Irritants galore
So-called "sensitive" skin tends to overreact to factors that are not usually considered irritants. The exact cause of this exaggerated reaction is not known, so one way to manage it is to learn how to recognize triggers and avoid them. Unfortunately, this is not always possible, but here are certain factors that can be irritating:
commonly used products: cleansers, makeup, creams, etc.;
topical medications;
environment: sun, cold, temperature changes, overheating, pollution, second-hand smoke, etc.;
emotions (ex: stress);
hormonal changes (ex: pregnancy).
Special needs
Sensitive skin often requires more care than "normal" skin. Here are a few strategies that can help:
Wash your skin morning and night with a mild cleanser, ideally one that is specifically designed for sensitive skin. Avoid soap.
Moisturize your skin morning and night. Select a moisturizing product with care; ask your pharmacist or cosmetician to help you choose the right one.
Protect your skin from the sun all year long. Use sunscreen that provides UVA and UVB protection, with an SPF of at least 30. It is important to apply sunscreen at least 30 minutes before going outside and to re-apply every two hours, as well as after swimming.
Test new products on a small patch of skin (your forearm, for example) before using it on a wider surface.
Avoid microdermabrasion, facial scrubs, purifying masks and any other unnecessary treatments and products. Sometimes, taking care of your skin can mean giving it a break. Use makeup sparingly. The less products you use, the better your skin will feel!
Finally, be faithful. When you find a product that works for you, stick with it.
Which products to choose
There are so many cosmetic products available on the market that it can sometimes be difficult to make any sense of them. If you have sensitive skin, look for the following on labels:
"fragrance-free";
"alcohol-free";
"mild";
"non comedogenic";
"hypoallergenic";
"formulated for sensitive skin".
Many companies offer product lines that are specifically made for sensitive skin. It can be worth your while to invest in a product that is more expensive, but of better quality.
Taking care of your delicate skin might not be so complicated after all. Obviously, sensitive skin needs a bit more care, so pamper it! By doing so, you'll know how to avoid its unpredictable mood swings.