Virtually everyone has dry skin patches at one time or another. Plus, dry skin is so much more common in winter when red, itchy, peeling and cracked skin can be the norm. But don't worry; we won't let you suffer any longer. Here are our very best tips: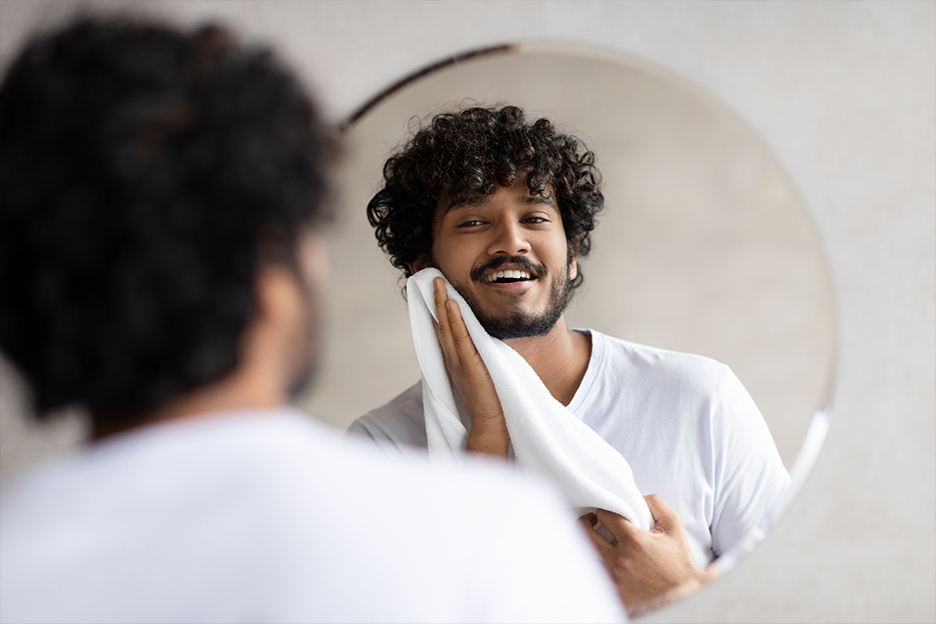 Avoid long hot baths
Very hot water tends to remove a little bit of the protective layer of fat just below the skin. Opt instead for quick showers or for warm baths and limit yourself to 10 minutes.
Choose a gentle, fragrance-free cleanser
Look for moisturizing cleansers that contain glycerine or shea butter. Ask your pharmacist or cosmetician for help finding the one that is best suited to your skin type.
Avoid alcohol-based cleansers
Cleansing lotions and toners with alcohol (like antibacterial soaps) can be harsh and extremely drying for the skin.
Tap, don't rub
After your bath or shower, tap your skin dry with a clean towel instead of rubbing vigorously.
Hydrate while your skin is still moist
Apply moisturizing cream or lotion immediately after your bath or shower while your skin is still slightly moist to help trap moisture. Reapply during the day if necessary. Ask your pharmacist or cosmetician to help you find a quality moisturizer that will keep your skin hydrated, silky and healthy.
Protect your skin from the sun
Just like during summer, the sun's winter rays are damaging to the skin. Cover up or slather on the sunscreen and avoid tanning booths.
Think of quitting smoking
Many products found in cigarettes restrict blood circulation in the smaller vessels that irrigate the skin.
Hydrate from the inside
Get plenty to drink, especially water, and limit your intake of dehydrating beverages like coffee, tea and alcohol. Fruits and vegetables are great options to stay hydrated.
Maintain a good level of humidity in the house
Use a hygrometer to measure the moisture content in your house. Aim for 30% humidity in winter and 50% in summer. You might want to buy a humidifier.
Protect yourself from the cold
Make sure to dress warmly from head to toe (including your hands) when you go out in cold weather.