French Guiana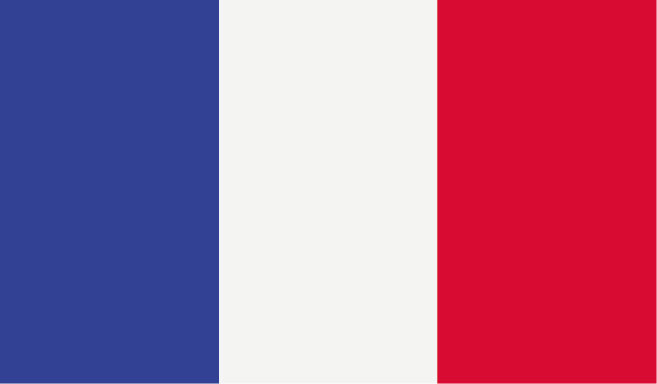 About
Travelling is an exciting way to meet people and learn about different cultures. But you have to be careful. Travelling can expose you to disease and poor sanitary conditions. In this document, you will find practical information for safe and healthy travel. In a foreign country, just like at home, a little prevention goes a long way.
Region
Northern South America
If you need help when travelling in French Guiana, contact:
Close
France - PARIS
Embassy of Canada
Address
35, avenue Montaigne, 75008 Paris, France
Tel.
33 (1) 44 43 29 00 / Consular services: 33 (1) 44 43 29 02
E-mail
paris-consulaire@international.gc.ca
Good to know
While in French Guiana, you will be able to phone to Canada through a Canadian operator by dialing a Canada-direct number: 0-800-990-016. Public phones may require coins or a phone card.
Before your stay
Immunizations and screenings
In this section, you will find the list of the immunizations and screenings recommended for Canadians travelling to the above destination (French Guiana). Some of them may also be mandatory.
Immunizations recommended
Diphtheria, tetanus, poliomyelitis, measles
These vaccines are part of every Canadian's standard immunization regimen. Make sure that you are vaccinated and have received the booster shots when required.
Yellow fever
A certificate is mandatory for all travellers 1 year and older and vaccination is recommended for all travellers 9 months and older.
Hepatitis B
Moderate prevalence of carriers. Vaccination is recommended travellers staying in the country a few months or more, healthcare professionals or people receiving health care, those in close contact with local residents, parents adopting a child and those engaging in sexual relations with the country's inhabitants.
Typhoid fever
Vaccination is recommended for all travellers.
Cholera
Cholera is present in certain regions of the country. Consider protection only if anticipating close contact with local residents in unhygienic conditions. Vaccination is recommended for health professionals and aid workers assigned to endemic areas. Also recommended for travellers in whom gastric defenses are weakened.
Hepatitis A
Vaccination is recommended for all travellers.
Malaria
Malaria is present in all areas except in Devil's island. Mefloquine (Lariam), atovaquone combined with proguanil (Malarone) or doxycycline (Vibramycin) are the drugs of choice.
During your stay
Other diseases
Once there, you should still be cautious as you could be exposed to other diseases. The presence of diseases that could pose a risk to your health has been reported in the country. The risk is related to the activities you choose to take part in as well as the areas you visit.
Dengue fever
Anti-mosquito precautions are essential everywhere in the country.
Rabies
Vaccination is recommended only for certain groups of travellers such as veterinarians, animal attendants, spelunkers or other at-risk groups. Vaccination is also recommended for travellers visiting regions where the virus is endemic and where it could be difficult to quickly get a post-exposure treatment and among travellers who will spend lots of time outdoors in rural areas. Vaccination is also recommended to children who will travel frequently or for long stays in a regions with risk, and which are too young to understand the precautions or to mention a bite.
The above vaccinations apply to all travellers. For a personalized protection program adapted to your travelling and health needs, visit a travel medicine clinic. Plan ahead: If you need several vaccines, you may need several weeks to complete the immunization schedule.
Prior to your departure, you may want to consider registering for the Canadians Abroad Service. Registering allows the service to contact and assist you if there is an emergency while you are abroad. Visit the Foreign Affairs and International Trade Canada website for more information about this service and how to register.
If you have purchased travel insurance, your policy will likely include a 24/7 emergency assistance service to help you locate care and coordinate payment. Be sure to have their phone number with you at all times.
The Canadian Government also has several offices abroad that can provide you with numerous services when in a medical emergency. These services include, but are not limited to:
Supplying names of local doctors and health facilities
Visiting you in the hospital and providing basic translation services
Arranging for medical evacuation if your required treatment is not available in the region (note: costs for this service will not be covered by the government, but may be covered by travel insurance)
Make sure that your passport is valid for the whole length of your trip.
Many countries require that your passport be valid for at least six months after your projected return date.
Bon voyage!