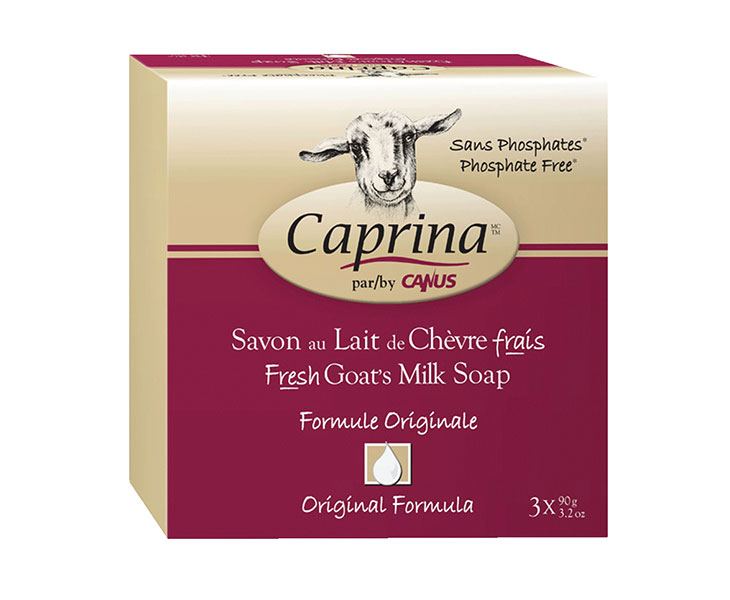 Caprina
Bar Soap
3X90g
Caprina TM soap bar Original Formula 3X90gr
Caprina TM Soap contains Fresh Goat Milk which has long been recognized as a natural moisturizer. The Original Formula Soap is characterized by a fresh, clean fragrance.
Original is our signature Caprina TM formula. The first of all our formulas, it continues to be a favorite amongst our customers. All the beneficial properties of fresh goat's milk are combined with subtle essentials oils derived from natural ingredients.
Caprina TM soap does not compromise your own skin's natural protective barrier, and will never dry your skin.
Does not dry or compromise the skin's natural protective barrier
Non-comedogenic
Recommended by the Dermatology Review Panel TM
Finished product not tested on animals
Featured products
Enjoy low prices on our weekly selection.