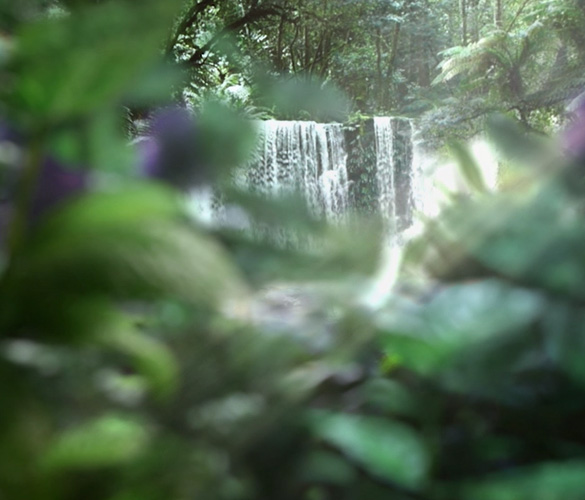 PURESSENTIEL, AROMATHERAPY ACCESSIBLE TO ALL
An innovative range concentrating the best of essential oils and natural or organic active ingredients for the daily health, beauty and well-being of the whole family.
Simple beliefs:
Make aromatherapy accessible to all
Offer everyone the opportunity to look after themselves in the most natural and eco-responsible way possible
Create the new health solution: more pure, more natural, more effective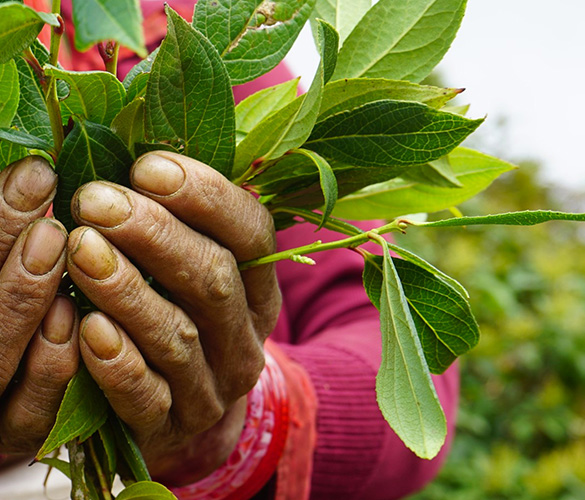 NATURAL, COMMITMENT, PERFORMANCE
3 essential and fundamental values of Puressentiel.
NATURAL: Natural or organic products guaranteed without preservatives, P.E.G, without synthetic fragrance or dye • Without toxic chemicals, without environmentally harmful propellant gas and without O.G.M • No tests performed on animals.
COMMITMENT: Sustainable, responsible, and supportive partnerships and a commitment to the preservation of nature and respect of working conditions.
PERFORMANCE : Unique products with a high concentration of natural, pure and innovative active ingredients - whose effectiveness has been proven by numerous studies - and developed in collaboration with a board of scientific experts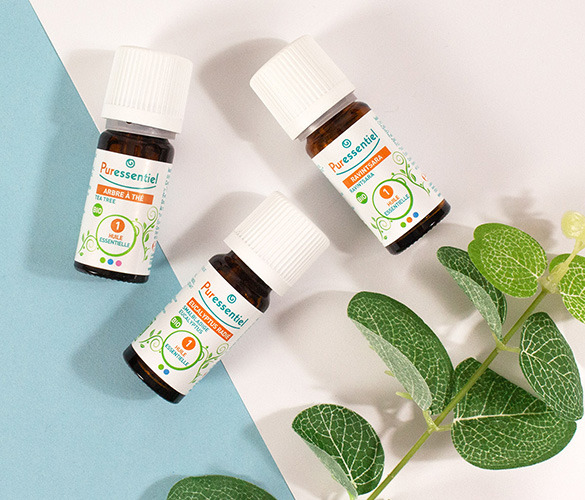 ESSENTIAL OILS – PURESSENTIEL D.N.A
A controlled traceability, from the field to your home thanks to the « PURE QUALITY » charter.
OUR ESSENTIAL OILS ARE:
100% pure
100% organic
100% natural
100% total
100% complete
HEBBD (Botanically and Biochemically Defined Essential Oil)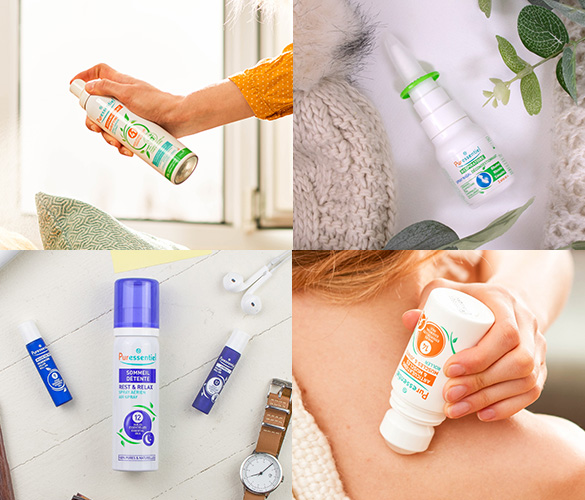 REVOLUTION
What's Puressentiel's expertise? The creation of ready-to-use formulas that are safe and easy-to-use for the daily health & wellbeing of the whole family.
PURESSENTIEL : Nothing more than natural
Our quest for ideal quality and continuous improvement governs each of our actions on a daily basis, with a focus on reducing our environmental impact even further.

Trust in natural efficiency.

*Without animal products, excluding hive products and ORGANIC fish gelatin