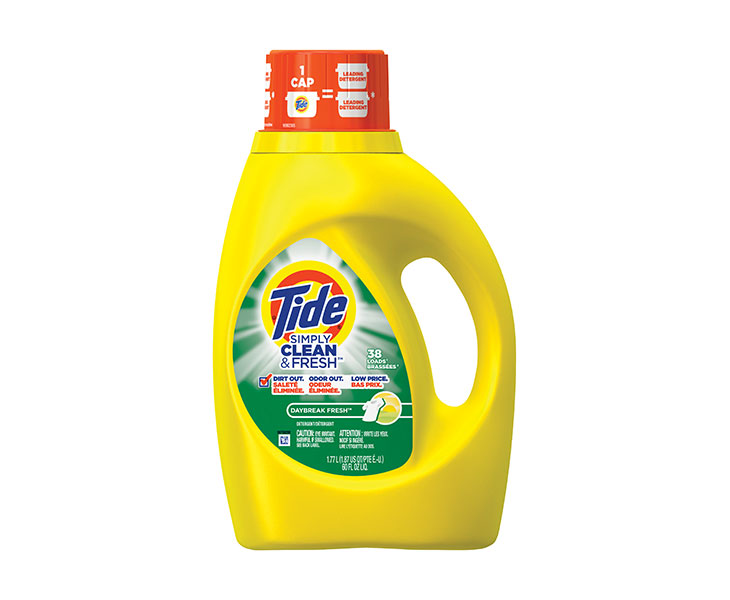 Tide
Laundry detergent
1.77 L
38 loads
Tide Simply Clean and Fresh high efficiency liquid laundry detergent fights dirt and odors with 2x the power of baking soda laundry detergent.
With the power of Tide, you only need one dose per load and no pretreating is necessary. Tide Simply Clean and Fresh targets tough odors deep in the fibers of your clothes, now at a great low price. Compatible with both HE and standard washing machines, Tide Simply Clean and Fresh provides the consistent, quality clean you've come to expect from Tide. Tough on odors and easy on your wallet, it gives you the results you're looking for.
Featured products
Enjoy low prices on our weekly selection.