---
Cindy Laverdière, beauty blogger
---
Good news! For busy women who are always short on time, there's no need to spend all day creating a successful hairstyle. As with cooking, once you master the basics, you have everything in hand to create stylish hair day after day! Today, I'm proposing three very trendy styles that are easy to recreate anytime and for any occasion. You'll be sure to turn heads!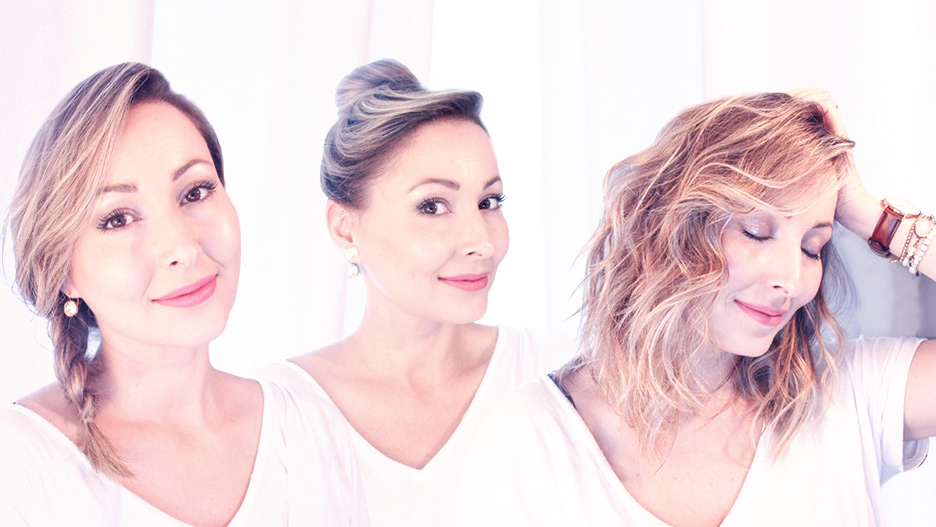 The chignon updo
This updo is elegant yet retains a casual flair, which makes it an ideal, uncomplicated look for work or heading out to a restaurant. Moreover, it's a great choice of style for second-day hair, since the chignon will turn out better and hold its style longer with hair that isn't freshly washed. We love this style!
Step 1
Tie hair into a high ponytail using an elastic band in order to create a stable base for the chignon.
Pro tip: Use your cheekbones as a reference to determine the right height for the chignon, for an uplifting effect!
Step 2
Twist the length of the ponytail until it starts rolling in on itself, then roll the length into a chignon.
Step 3
Secure the chignon with a few hairpins set at crisscrossed angles around the chignon's base. Finally, mist with a cloud of hairspray, and you're ready to go!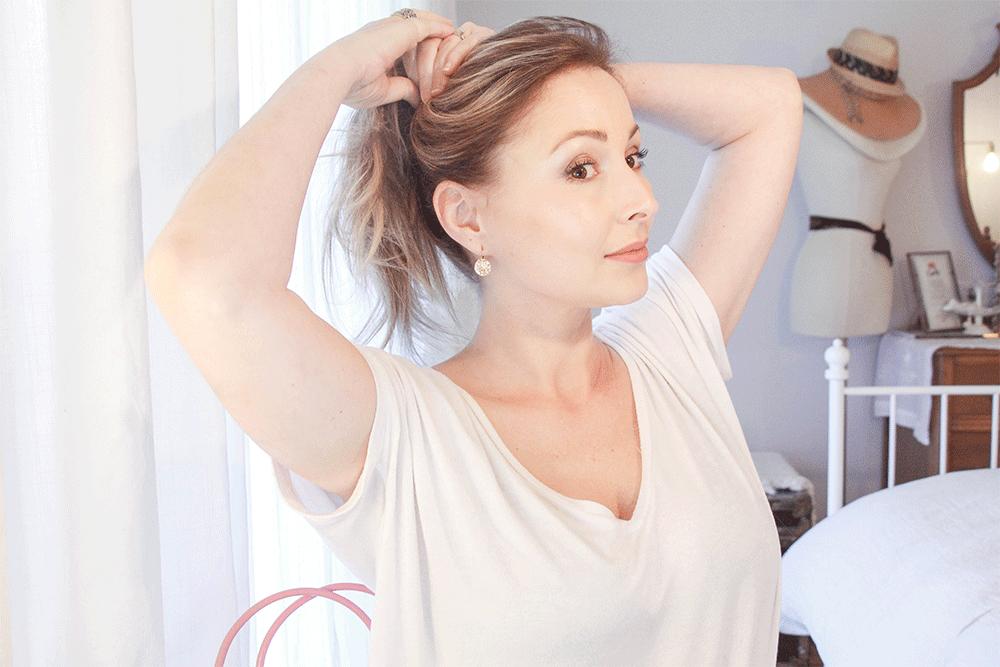 The romantic braid
Braids only take a few minutes to make, and yet they give an impression of great complexity. High style in exchange for a small investment of time; it's the perfect return on investment! Here is a loose, textured braid that will create a modern and professional look in a jiffy.
Step 1
Spray the entire length of hair with a texturizing spray to ensure optimal hold. Then, divide hair into three equal sections.
Step 2
Cross the right section over the middle section and under the left section so the left section ends up in the middle. Continue to braid hair so each section succeeds the others in the middle until the end of the hair strands.
Step 3
Secure with a clear elastic band for a simple, clean look.
Pro tip: Gently pull on each side of the braid to loosen it, for a slightly "neglected" look.
Step 4
Mist with a bit of light-hold hairspray for extended hold.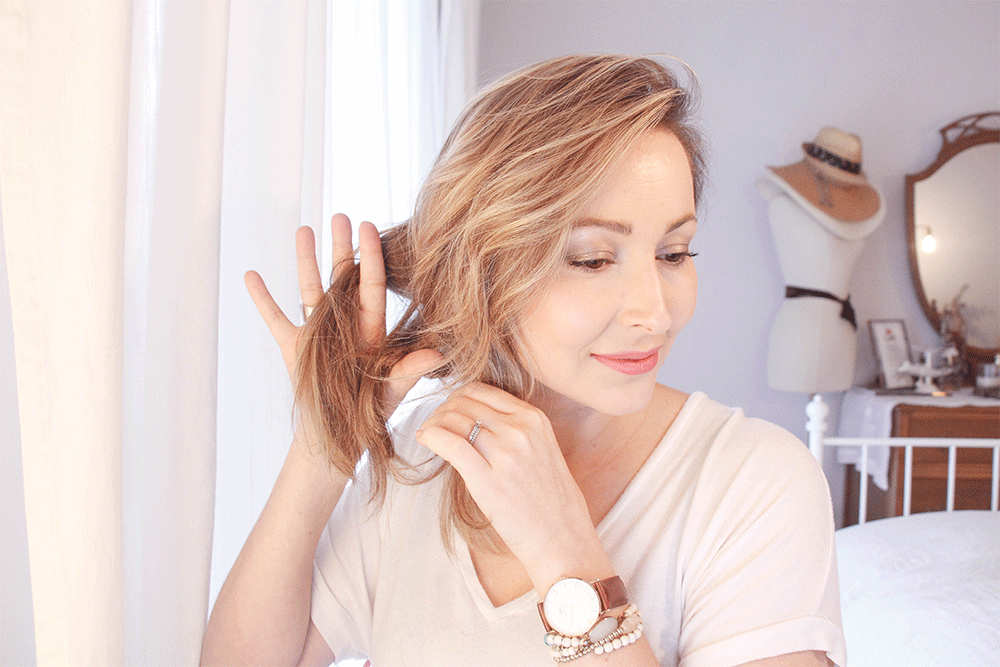 Beach waves
Beach waves make for a truly essential look that will take you anywhere, offer an instant boost of youthfulness and can be created with almost any length of hair. Here's how to get the look without boarding a plane to a sunshine destination… not that we'd object to a trip, eh?
Step 1
Leave hair to air dry or blow dry slightly. Either way, you'll maximize your hair's texture.
Step 2
Then, using a curling iron with a one-inch diameter, curl sections of variable width through the hair.
Pro tip: Start curling hair a few centimeters away from the scalp and leave a few uncurled lengths for an effortless yet artful messy look.
Step 3
Spray texturizer on your palms and comb fingers through curls to break them up.
Cindy Laverdière | Follow my blog
For me, beauty is all about well-being. That's why my beauty routine is composed primarily of natural ingredients that are gentle on my skin and on the environment. I'm addicted to coffee, Wi-Fi, maxi dresses and lemon pie. A product I can't live without? Concealer. A must-have for the new mom that I am!