Think all eyeshadow is garish, blue or definitely not you? Think again. We'll help you find the perfect colours and de-mystify the art of wearing eyeshadow with the expert tips and secrets of pro makeup artists.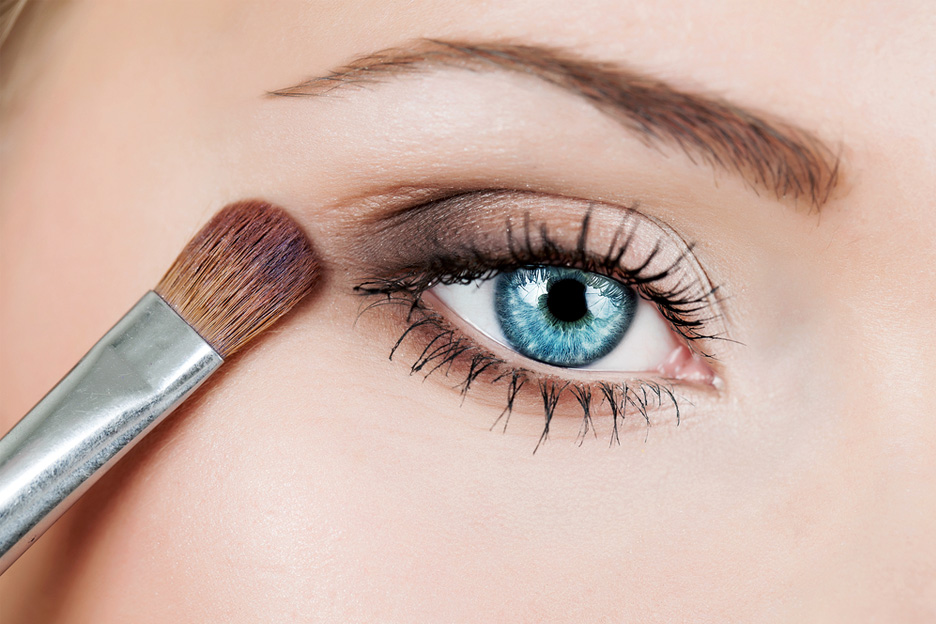 Tools of the trade
While you could use that one-inch foam applicator that came with your powder shadow, most pros don't. They choose brushes for precise and specialized application. A flat, stiff brush lets you apply shadow all over the eye, just to the crease or in the outer corner for intensity, with precision and control.
A soft dome-shaped brush is perfect for blending, instead of adding colour.
Some cream and mousse shadows are best applied with your fingertip for a soft halo of colour. A perfect example is Lise Watier Ombre Soufflé Supreme with antioxidant Labrador Tea extract. Its exceptionally light, creamy mousse texture, combined with its long-lasting formula, gives your eyelids an iridescent look.
Prime before colour
Priming your eyelid achieves a velvety-smooth, long-lasting look with true, vibrant colour. Choose from a cream, potion or gel. If you have oily eyelids, choose one that dries to a smooth, matte finish for a flawless look.
The best colour to make your peepers pop!
If blue eyes, choose a warm shade to set your iris colour ablaze. Rich navy to silvery blue, eggplant, taupe or slate to gold, bronze and copper all work, just don't use too much colour or it will distract from your blue-eye beauty.
Contrary to what you might suspect, doe brown eyes have the widest colour choices when it comes to shadow. Brown is neutral so it doesn't compete with colours the way other eye hues do. Purples and khaki green will add depth and mystery, while bronze, peach and navy will make brown eyes shine! Green eyes look stunning with any variation of purple, from deep plum to lavender or violet. Hazel eyes have a range of tones from green to brown, so you can choose from either family. Golden browns make hazel eyes sparkle, lavender, violet, or plum shades give them a bright, ultra-modern look.
Eyes that mesmerize!
Fanned eyeshadow is the most flattering application for all eye shapes as it gives you a bright, wide-eye look. To achieve this look, use three shades of the same colour or three complementary shades for a bold, graphic look.
Here's how:
Using a flat, stiff brush, apply the lightest shade in the inner corners of your eyes, sweeping it up and down to the upper and lower lash line. Lightly sweep some under your brow bone.
Again, using the flat brush, pick a medium shade and apply it to your entire lid, from the lash line to the crease.
Using a soft dome-shaped brush, apply the darkest shade around the outer corner of the eye, sweeping up and down to the upper and lower lash line.
With the soft, dome-shaped brush, blend between each shade so there is a smooth, gradation of colour.