---
Stéphanie Tingman, cosmetician at Brunet Lafontaine and Brunet in St-Jérôme
---
No doubt about it, winter is tough on the skin. With freezing temperatures outside and overheating inside, our skin takes a battering. No wonder it breaks out – chapping, redness, dehydration, and other signs of discomfort are its way of requesting care. Here are a few suggestions that are sure to please your skin.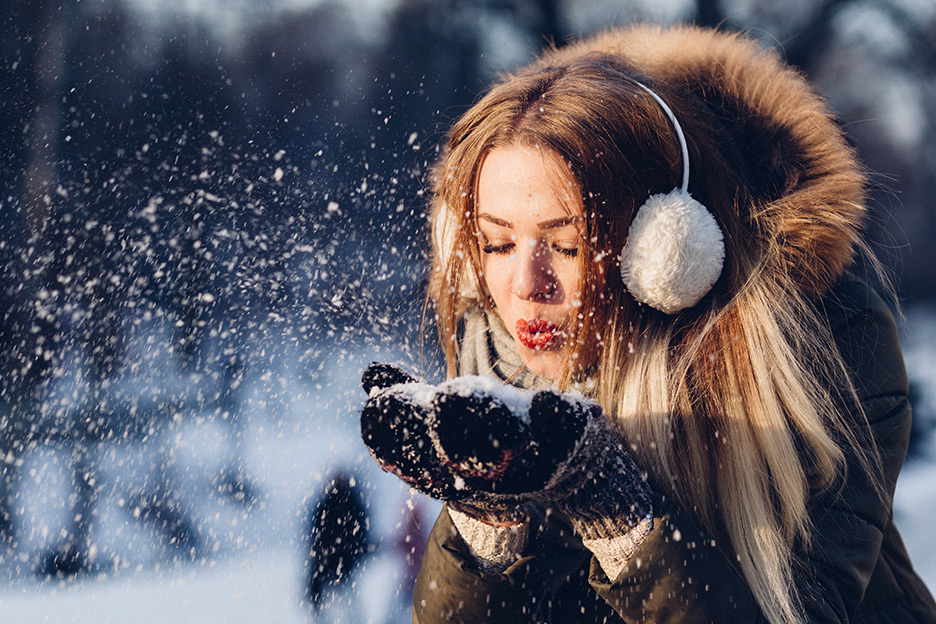 Fluctuating temperature
We're not always aware of what we put our skin through. Of course, it's hard to avoid temperature fluctuations. You need to get out of the house even when it's twenty below out there. And when you get back indoors, it's plus twenty all of a sudden – that's a forty-degree leap in just a few seconds! And in places like shopping malls, we tend to keep our coats on (also our hats and scarves) while we walk around. A perfect recipe for dehydration.
Too-hot baths
And that's not all. Rising in the morning, we're tempted – on some days, irresistibly tempted – to stay under a too-hot shower for a little too long. In the evening, we succumb to the enticements of a hot steamy bath.
But what's good for the soul isn't necessarily good for your skin. In fact, your skin requires very specific care.
Hydration is the secret of beautiful skin
In winter, you need to nourish your skin. We mean this quite literally: eat plenty of fruit and veg, drink plenty of water, and cut down on coffee, which dehydrates you. (Why not drink green tea? It tastes great, and its therapeutic properties are well known.)
But you can also nourish your skin with creams, preferably enriched skin creams that are perfect for cold weather. Enriched formulations contain highly beneficial nutritional oils that are selected with care, including borage, primrose, raspberry or grape pip, and shea – be sure to look for them on the packaging.
Ask your cosmetician for an oil that doesn't leave an oily film on your skin. That way you can apply it liberally, as much as your skin needs.
Scrubs are a must
Thanks to a good scrub once a week, or two if needed, you rid your epidermis of dead cells and help your skin breathe..
Always cleanse!
We can't stress enough how important it is to remove your make-up at the end of the day every day. It takes only minutes, and the benefits are huge.
Your face and more
But it's not just your face that deserves attention! Your lips, hands, arms, feet and other parts of the body, including your hair, also require care.
Leave nothing to chance and be ready to face winter in beauty and comfort by seeking advice from an expert who will help you create a list of products you need, in keeping with your budget, priorities, and preferences.
For you, I suggest
Aqualia Thermal Vichy
Baume Ideal Body Vichy