Tossing and turning for hours on end is never fun. Not only does sleep deprivation leave you physically exhausted, it can also leave your face looking tired with dark circles and bags under your eyes and a dull skin tone.
With the following tips, you'll always be able to enjoy a radiant complexion so you can take on the world looking your best!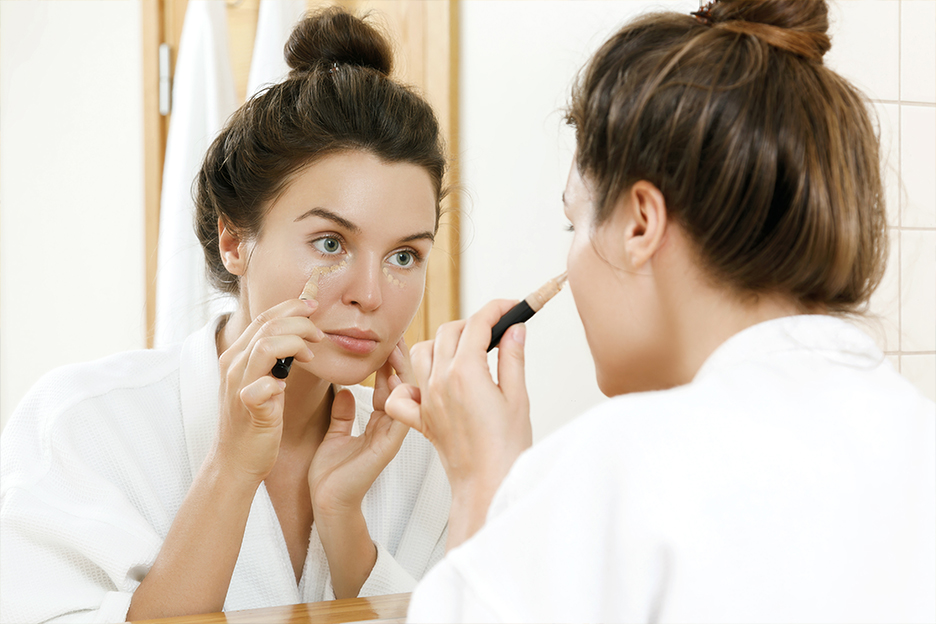 Remove your makeup every night
Whether consciously or not, many of us forget to wipe away our makeup before heading to bed at the end of a long day. Unfortunately, neglecting this essential part of our daily routine usually results in a face that looks even more tired the next day. That's because makeup irritates the contour of the eyes, making them red and puffy.
Tip: Keep a packet of makeup remover wipes on your nightstand. That will make it easier for you to spend a few moments removing your makeup before you go to bed.
Use specialized products
If you want to quickly get rid of the appearance of bags and dark circles, you can:
Apply under-eye patches to make your eyes look vibrant.
Use a jade roller that you can store in the refrigerator between uses. The cold jade will stimulate blood flow and the rolling motion will tighten your pores and reduce wrinkles and fine lines.
Add a decongesting eye product to your skincare routine to reduce the appearance of bags under your eyes.
Look for the right ingredients
Caffeine: Caffeine tightens the blood vessels, making it a popular ingredient with contouring creams.
Vitamin B3: This vitamin can illuminate and soften your complexion while diminishing the appearance of wrinkles and bags under the eyes.
Vitamin C: This ingredient is a brightening antioxidant that prevents the signs of aging on the skin. It can be applied directly under your eyes to liven up your gaze.
Tip: To get the most out of your eye cream, apply it once you wake up after washing your face or immediately after you shower.
Conceal the signs of fatigue
Red, tired looking eyes are a giveaway you didn't get enough sleep. After you wake up, apply a few drops of anti-redness eye serum to help get rid of the signs of fatigue.
Then apply foundation on your skin to even out your complexion. Use a concealer under your eyes – start with the inner corner and dab outwards.
Pro tip: Instantly brighten your gaze with a line of white or champagne coloured eyeliner.
Drink lots of water
Being hydrated is the key to getting that healthy glow. In fact, drinking enough water allows the skin to produce new cells and strengthen its natural barrier against environmental aggressors. Your face will look brighter, softer, and more supple.
These few tips will certainly help you conceal the signs of fatigue on your face. But to get rid of tired looking eyes, the best solution remains a good night's sleep.
If you have trouble sleeping caused by insomnia, lifestyle habits, or other factors, your pharmacist can help.
Last update: August 31, 2022
Low prices to help you take care of yourself
Makeup removers, concealers, eye creams… find everything you need!
Questions?
Speak with your Brunet beauty advisor: they'll help you find the right skincare products so you can reduce the signs of fatigue on your face.
Other tips to keep your glow