Working overtime at work, going to bed late several days in a row, suffering from insomnia, caring for a baby in the middle of the night… there are many reasons why we don't get enough sleep. Not only can a lack of sleep be incredibly unpleasant, it can also affect you physically and make dark circles and bags appear under your eyes. It can also result in a dull complexion.
As a new mom, I've learned to conceal the signs of fatigue with a few simple changes to my beauty routine. I might not sleep as much as I'd like to, but I can (almost) make it look like I do.
So even if you desperately need to rest, you'll at least get a radiant complexion and look like you're ready to conquer the world. All you need to do is follow my tips to hide the signs of fatigue.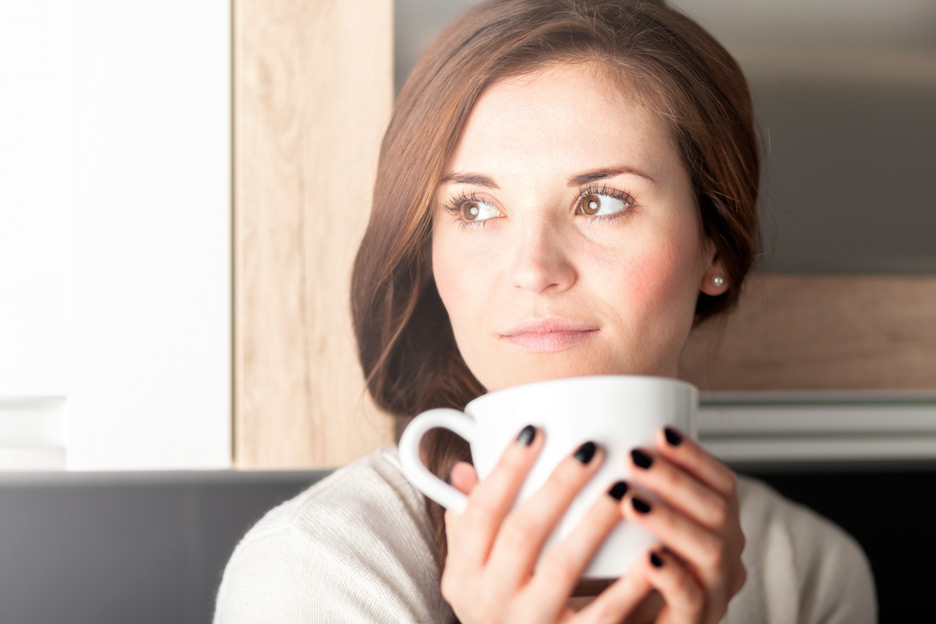 Pamper your skin with the right beauty routine.
The most important, and often overlooked, step is to remove your makeup and get rid of impurities on your face before you go to bed. This is especially true when you're exhausted. If you don't, you'll wake up looking even more tired. Makeup from the previous day will have formed a crust around your eyes which will result in puffiness and red spots. Not the most glamorous look!
Plan for when you're low on motivation by keeping makeup removing wipes on your bedside table. That way you'll be able to quickly remove your makeup before bedtime.
Drink lots of water!
You've heard it before but it works. Staying hydrated is the key to looking refreshed.
You are what you eat…
Your diet (especially if it's high in sodium, caffeine, sugar or alcohol) has a big impact on your skin's overall look. Limit your intake of sodium, sugar and alcohol to help your skin retain a healthy glow!
Get enough good sleep!
Yawning stimulates the production of tears, which can create bags under your eyes. If you tend to go to bed late, you might yawn a lot the next day and end up with puffy eyes. Something to think about when you want to continue binge-watching your favourite television show!
Conceal the signs of fatigue
Red, tired eyes are a giveaway that you haven't slept well. To get rid of these signs, apply a few drops of anti-redness eye drops in the morning.
Pro tip: Instantly brighten your look by applying white or nude coloured eyeliner on your lower lash line.
Cindy Laverdière | Follow my blog
For me, beauty is all about well-being. That's why my beauty routine is composed primarily of natural ingredients that are gentle on my skin and on the environment. I'm addicted to coffee, Wi-Fi, maxi dresses and lemon pie. A product I can't live without? Concealer. A must-have for the new mom that I am!