What could be more rejuvenating than a home spa session to recharge your batteries and help you feel refreshed? Not only can you pamper yourself the way you want, you don't even have to set foot outside. You could hardly ask for a better beauty and relaxation routine! Here are our suggestions for how to easily set up your own spa session at home. Relax and enjoy!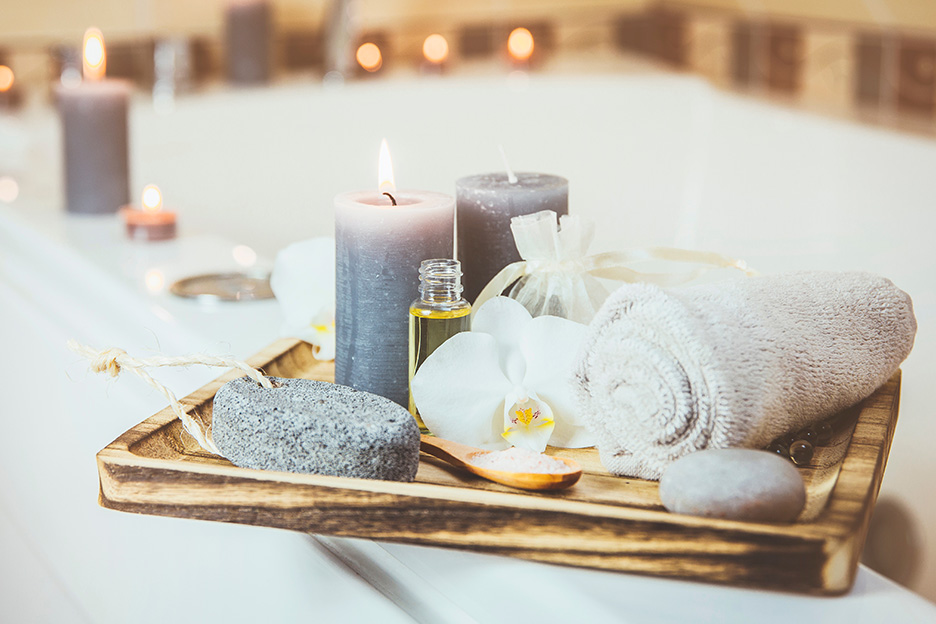 Choose your scents and care products
A good home spa session is all about the right treatments and the right scents. So, the first step to enjoying a relaxing experience is to choose your products in advance. Sometimes all it takes is one scent to transform your mood!
In fact, when you smell scents that you find pleasant, your brain releases endorphins, and this has a highly calming and relaxing effect. That's why it's a good idea to choose products scented with fragrances you love. Here are a few ideas:
Floral bath milk
Lavender bath salts
Citrus essential oils
Eucalyptus bubble bath
As well as giving you a real aromatherapy session, many of these scented products provide health benefits. For instance, mint helps relieve muscle pain, while citrus- and eucalyptus-based products help reduce stress and tension.
To maximize the benefits of these scents during your relaxation session, using an essential oil diffuser is highly recommended. A diffuser purifies and perfumes the air, but also helps you relax, improves the quality of your sleep relieves certain types of pain, and even strengthens your immune system.
Lotus Aroma – USB Ultrasonic Essential Oil Diffuser: This ultrasonic diffuser with a USB plug is very quiet and blends in to any environment. Plus, it doesn't use heat, which allows the essential oils to retain their properties and benefits.
Lotus Aroma – True Lavender NPN Essential Oil: 100% pure, natural, and undiluted, this essential oil diffuses a soothing and floral lavender aroma.
To fully recharge your batteries, visit the pharmacy to find the right scents for your relaxation sessions and discover beauty trends. While you're there, stock up on all the self-care products that make you feel good (a great opportunity to try products from Quebec!)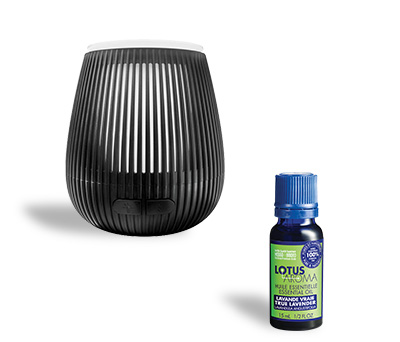 Face care
Zorah – Nyxe Cream Mask: With its regenerating blend of clay and argan oil, this cream mask plumps and revitalizes the face, relieves dry skin, and reduces the presence of wrinkles and fine lines.
Karine Joncas – Youth Glow Mask with Collagen: Loaded with red clay and olive oil, this high-performance collagen mask revitalizes the skin, revives the complexion, and smoothes out wrinkles in just five minutes.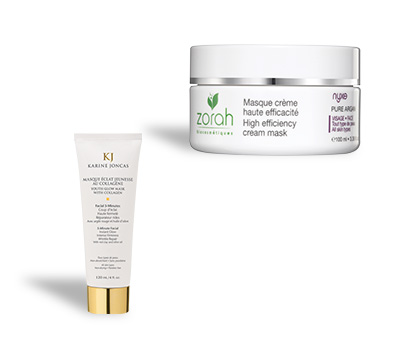 Body care
Jouviance – Hydractiv Coconut Melting Balm: With a unique formula of hyaluronic acid and organic coconut oil, this multi-tasking moisturizer offers an all-in-one treatment for face, body, and hair. Use it for beauty treatments from head to toe!
Vichy – Aqualia Thermal Rehydrating Water Gel: Designed for dry and dehydrated skin, this water gel rehydrates and protects the skin for up to 48 hours using 97% natural ingredients such as hyaluronic acid.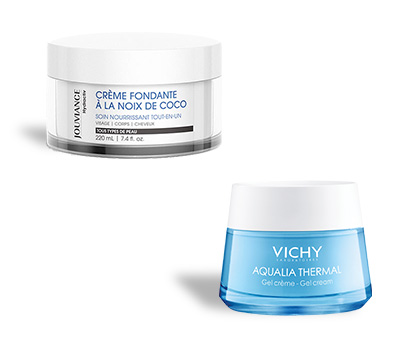 Hand and foot care
Dr. Hauschka – Hydrating Hand Cream: Made with blackthorn flower, beeswax, and anthyllis, this cream restores softness and suppleness to the driest and most damaged hands.
Lotus Aroma – Foot Care Repair Balm with Natural AHA: For the driest and most damaged feet, this is the repair balm to rely on! Made with entirely plant-based active ingredients, it absorbs quickly into the foot without leaving a greasy residue. You'll notice a difference in less than a month.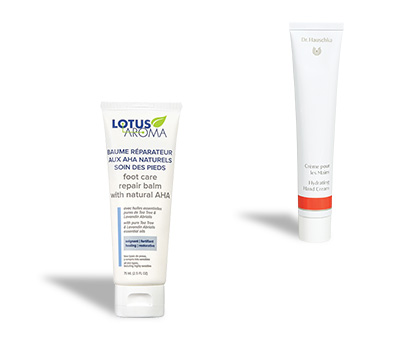 Hair care
Phyto 7 – Hair Hydrating Day Cream: This cream combines the benefits of seven traditional plants, selected for their moisturizing, protective, and regenerating properties. Use it and get visibly softer, smoother, and shinier hair.
Neutrogena – Anti-Residue Shampoo: Some shampoos, conditioners, and styling products can leave residue in the hair. Remove over 95% of that sticky, dulling residue from your hair with this non-irritating shampoo!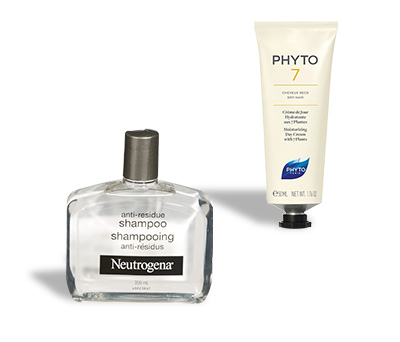 Set the mood and maximize comfort
Atmosphere and setting are essential aspects of a good home spa session. So, before you start cocooning at home, take the time to set up your space for optimal relaxation and comfort.
Here are some ideas to help you create the perfect calm atmosphere in the comfort of your own home:
As much as possible, identify and remove anything that could distract you during your home spa session.
Close all the curtains and windows in the bathroom.
Dim the lights and opt for soft lighting.
Prepare your scented candles or essential oil diffuser, if you have one.
Create a playlist of soothing sounds or relaxing songs for the occasion.
Warm up your towels and robe for maximum comfort.
Make yourself a cup of herbal tea, sparkling water, a glass of wine, or any other drink that makes you feel good.
And feel free to add anything else you'd like. This is your time to relax, after all! Like plants? Place some in your spa area to create a pleasant and visually relaxing setting. Get creative!
For added comfort, have your towels, robe, and washcloths warmed up in advance to keep you toasty when you leave the spa. You can even scent them with a few drops of your favourite essential oil.
Run the bath
After setting up the products, scents, and ambience for your home spa session, it's time to run the bath! Be careful not to use water that is too hot, which could dry out your skin. Also, make sure you have everything you need to pamper yourself and enjoy the moment. Here are two suggestions!
Ombra – Aromatic Foam Bath in EUCALYPTUS: This pleasant bubble bath envelops you in a calming and appealing scent that's especially soothing if you have a cold or the flu. Enjoy the gentle and comforting fragrance of natural eucalyptus.
CHANV – Bath and Massage Body Oil: Made of 47.5% hemp oil, this moisturizing and soothing body oil can be used for both massage and bath. This body oil reduces itching and helps you relax, and will make you feel as if you're unwinding in nature during your home spa session.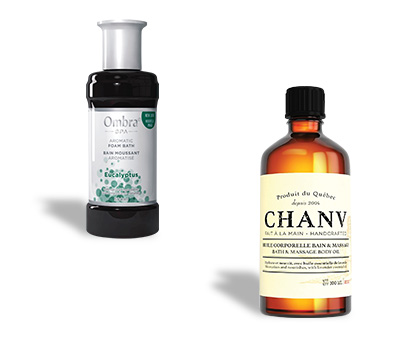 During your bath
Use this time to do all those little things that help you relax, but that you neglect to do on a daily basis. You might want to take some time to meditate and breathe deeply. Enjoy reading? Feel free to keep a good book within reach to leaf through in the bath. Above all, avoid anything stressful or distracting!
After your bath
As soon as you get out of the tub, apply an emollient moisturizing cream or lotion while your skin is still slightly damp. This way, you'll retain the water on the skin's surface, making it easier to hydrate. Also, when you dry yourself off, get into the habit of lightly patting (not rubbing) your body with a clean towel, again to avoid drying out the skin.
To maximize relaxation, reduce stress, release tension, and relieve inflammation during your bath, add 20 drops of lavender essential oil to one cup of Epsom salts. Relaxation guaranteed!
Start your self-care routine
Just got into the tub? Good! Now it's time to use your skin-care products to pamper yourself.
First, apply an exfoliant starting at the ankles and working your way up to the heart with small circular motions. This removes dead skin cells, which greatly enhances oxygenation and makes the skin more radiant.
Time for a mask! Put it on your face and leave it there for about 15 minutes to be absorbed by the skin. You can even add eye patches or combine different types of masks for different parts of the face (known as multi-masking).
While your mask is working, wash your body with the cleanser of your choice. Also, take this time to use a homemade treatment on your feet, a part of the body that's often overlooked during self-care routines.
Before you dry off completely, finish your skin-care routine by applying a lotion, balm, or body butter to your still-damp skin to maximize hydration (focus on particularly rough areas of your body, such as your elbows or knees).
Enjoy the moment
If there's one important thing to remember for a good home spa session, it's this: take the time to enjoy the moment! In short, make sure you choose a time when you don't have to rush. Wrap yourself in a warm bathrobe, settle into the spot you find most comfortable and enjoy a nice herbal tea, read a good book, or do some relaxation exercises.
Enjoy your home spa session!
Need some tips on how to relax?
Ask our team of pharmacists for recommendations on treatments and products tailored to your relaxation needs.