In recent years, there has been renewed interest in herbal products and natural extracts. While some might think that natural products are less effective, it's quite the contrary!
Here are five beauty brands that really stand out in the world of botanical cosmetics.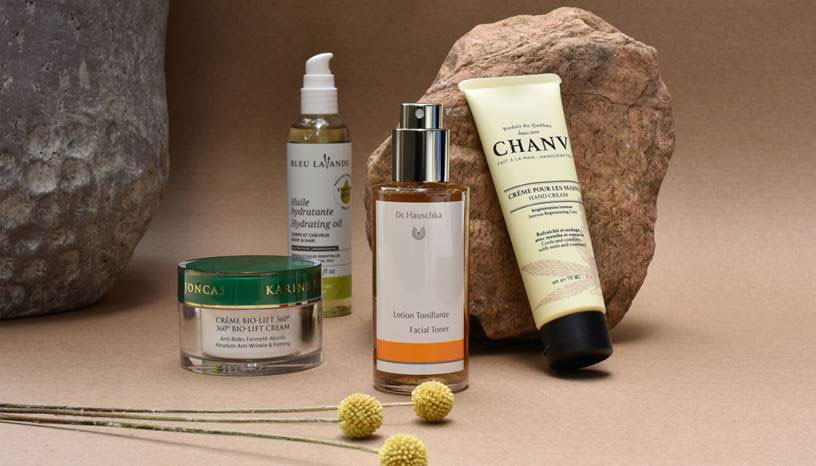 KARINE JONCAS
Karine Joncas has always focused on formulations that marry cosmetics with pharmaceuticals, resulting in high-performance products that are safe for sensitive skin.
The beloved Quebec-based company is now expanding its product range with the all-new Médi-Cosmétique KJ Bio: five products made from meticulously selected natural ingredients, some of which are certified organic. This new line features the 4-in-1 formulas the brand has become known for. Multi-functional, natural, and local—what's not to love?
Recommended products :
Karine Joncas Bio-Lift 360° Cream
Karine Joncas Bio-Lift 360° Serum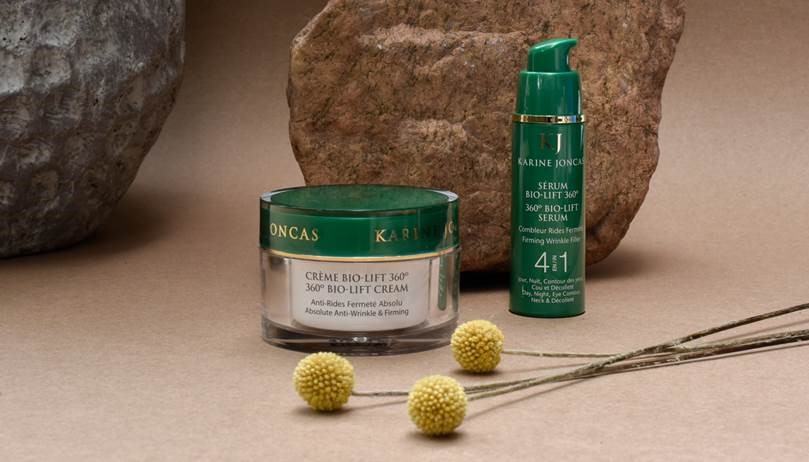 BLEU LAVANDE
Bleu Lavande offers a wide selection of body care and home products, all made with natural ingredients enriched with lavender essential oil.
The beautiful and therapeutic purple flowers are grown in the company's fields in Fitch Bay in the Eastern Townships. More than just cosmetics, Bleu Lavande's skin care and home fragrance products are a real wellness ritual that will make you feel like you're at a spa.
Is there anything more soothing than the sweet scent of lavender?
Recommended products :
Bleu Lavande Essential Oil
Bleu Lavande Moisturizing Body & Hair Oil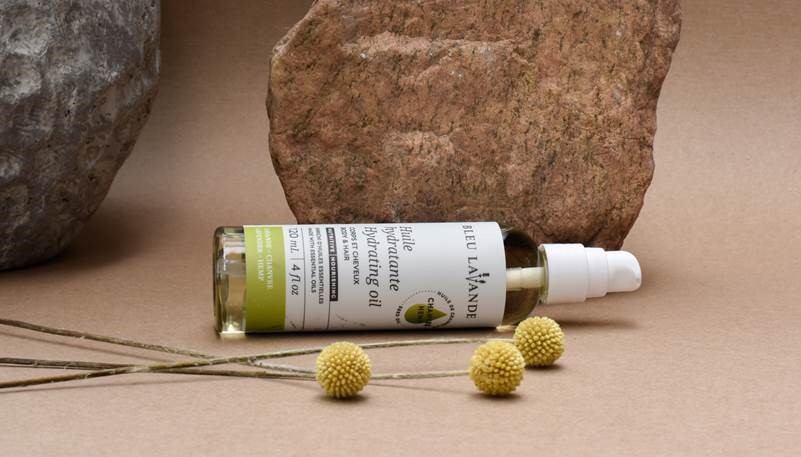 CHANV
While most people are just beginning to embrace the many virtues of hemp, Quebec-based company Chanv—originally from St-Cyrille-de-Wendover—was a true pioneer in the field. Launched in 2004 by an herbalist and cosmetologist, the range offers skin care products for sensitive skin, all made with hemp oil derived from a THC-free variety of the cannabis plant.
Chanv's motto is to never put on your skin what you wouldn't put in your mouth—a good indication of how pure their products are!
Recommended products :
Chanv Intense Regenerating Hand Cream
Chanv Intensive Care Oil
Chanv Lip Balm With Mint and Shea Butter
DR.HAUSCHKA
For more than 50 years, German company Dr. Hauschka has been using artisanal methods to craft its high-performance herbal treatments. Founder Dr. Rudolf Hauschka firmly believed :
that skin care should begin with moisturizing methods that work in harmony with the skin,
that respect for nature's rhythms is essential,
and that inner and outer beauty are equally important.
Such beautiful values are sure to inspire you to take care of yourself!
Recommended products :
Dr. Hauschka Soothing Cleansing Milk
Dr. Hauschka Facial Toner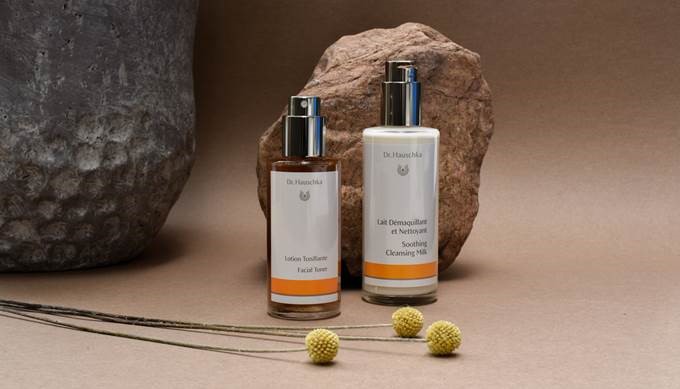 BURT'S BEES
Burt's Bees has a wonderful origin story. In the beginning, Burt Shavitz, who was first and foremost a beekeeper, made candles to put his extra beeswax to good use.
He gradually expanded his range to include personal care products, creating, among other things, what would soon become his best-selling product: a 100 percent natural lip balm. You're surely familiar with the iconic little golden tube!
Today, Burt's Bees offers a complete line of cosmetics, including body and facial care products and a makeup line, all at affordable prices!
So, what are you waiting for? Time to pamper your skin!
Recommended products :
Burt's Bees Strawberry Lip Balm
Burt's Bees Goodness Glows Liquid Foundation
Burt's Bees All Aglow Bronzer Stick
Burt's Bees Volumizing Mascara
Burt's Bees Milk and Honey Body Lotion
Are you looking for more information about a product or brand? Post a comment on our Facebook page or contact us on Messenger.
You may also consult our cosmeticians. They are available to assist you and help you find the most suitable care or makeup for your skin type. Go to your nearest Brunet store to take advantage of this beauty service.
Read also :