More and more tweens are curious about makeup and other beauty rituals. How young is too young? Find out how to introduce your tween to beauty for an age appropriate look.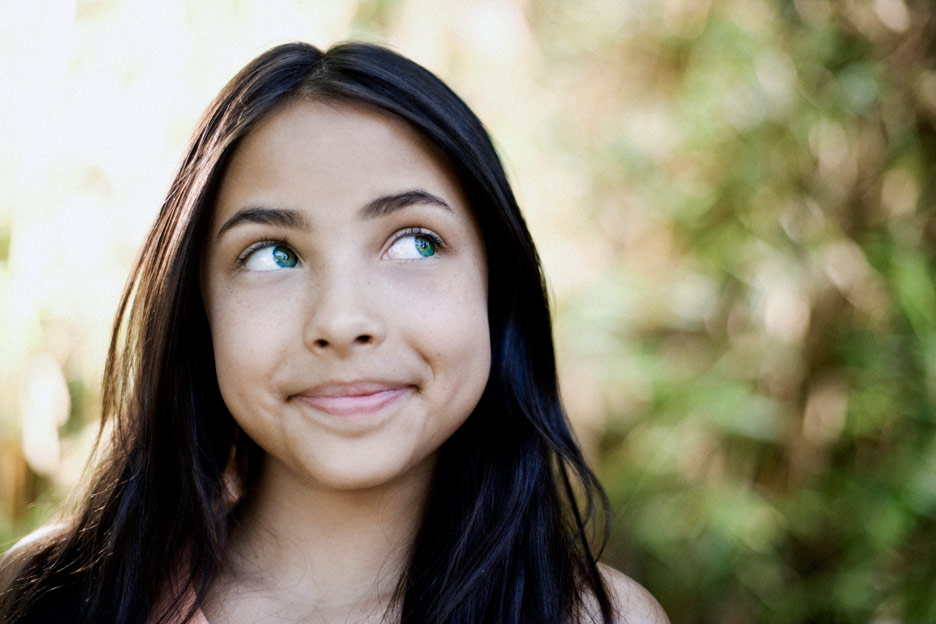 Kids learn from their parents.
It's natural a daughter wants to imitate mom's glamorous ritual of making up. And today's culture markets to younger and younger girls. Be ready to match her curiosity with age appropriate ways to enhance her beauty and self-esteem. She's wants to follow in your footsteps. Steering her in the right direction will get better results than by making cosmetics taboo.
Emphasize unique, natural beauty not an artificially painted one.
Teach your tween the basics of good skin care. Regular use of sunscreen, body lotion after a shower or bath, scented powder, proper facial cleansing and a light, natural moisturizer helps make good habits for life. Pointing out a young celebrity's shining clean hair and white teeth will encourage your daughter to care for hers, too.
It IS only lip gloss.
We know how a new lipstick can be a pick-me-up, so why not bring home a yummy scented gloss for your girl as a reward for a good report card or chores done. Better yet, go shopping for one with her and explain the scents and how a bit of pinkish gloss goes better with her flushed cheeks then the deep red one she is eyeing. Also
let her choose a fragrance that will make her feel like a princess when she sprays it on.
Nails and manicures – mom and daughter time!
Treat your little miss to a manicure and let her pick out a fun shade of nail polish. Kids are kids and she'll probably pick out an electric blue or yellow or green. Don't intervene. There's plenty of time for wine red and the bright, fun colours are more age appropriate. Having a professional care for her nails and hands will again instill good habits in her. Check out Brunet's manicure services and full line of nail tools and polish.
Let her express her individuality with her hair.
Hair ties, ribbons, headbands, hair jewels and sparkling barrettes… these beauty items appeal to young girls and are perfect for the tween age group. If she veers towards colour, allow her to try a temporary bright dye at Halloween (and maybe the few days afterwards!).
Educate her.
Teach your daughter about how good nutrition with plenty of protein, fruits and veggies can make hair thicker and shinier and skin more radiant. Emphasize how beauty comes from within. Most girls are first attracted to makeup because they want to feel beautiful, it's up to you to show her that her accomplishments, kindness and caring make her beautiful, too!