From your skin and makeup to your colour-treated locks and nails, here are 10 product suggestions (and a few pro tips!) to freshen up your beauty routine.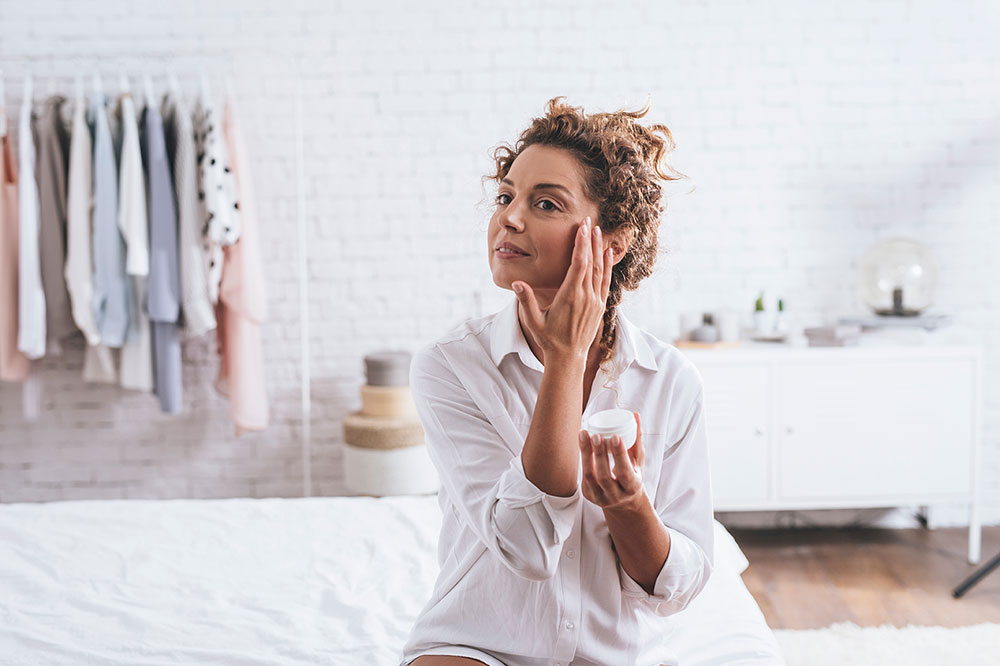 REVAMP YOUR DAILY SKIN CARE ROUTINE
Follow these two golden rules:
Choose the right products for your skin. Ingredients and formulas differ depending on whether you have dry, combination, oily, sensitive, or acne-prone skin.
Don't know your exact skin type? Take a look at his easy guide or head to your nearest Brunet location: the cosmetics team will be happy to help you!
Keep it simple. Applying too many active ingredients to your skin can over-stimulate it and cause redness, breakouts, or itching. To avoid this, use the following three products, morning and night:
A cleanser that will gently remove oil, impurities, and makeup.
A toner or serum that will target your skin's main needs: hydration, radiance, reduction of signs of fatigue or aging, etc. (These needs may vary depending on the time of year.)
A moisturizer in the form of a cream, gel, or fluid that will lock in moisture and help protect your skin from harsh environmental factors.
Reminder: Apply sunscreen every day! This step is crucial. UV rays can damage your skin even when it isn't warm or sunny.
RE-STOCK YOUR MAKEUP BAG
Think efficiency! Choose a few versatile staples that you can use to create multiple looks:
A lengthening or thickening mascara that suits your lashes. You can apply one or more layers, coat your bottom lashes if you like, concentrate on your outer lashes for a more striking look—there are so many possibilities!
A black eyeliner that's fine enough to draw a subtle line, precise enough to create a cat eye, and intense enough to finish off a smoky look.
A moisturizing lip gloss that will hydrate your lips while giving them a pop of colour. Depending on how much you apply, you can opt for a slightly tinted effect or a bold, vibrant look.
PAMPER YOUR HAIR
Like your skin, your hair also needs a good routine.
Use a shampoo enriched with keratin or another protein to strengthen your hair without harming it.
Apply a conditioner a few times a week to give your hair extra moisture.
If necessary, give your locks an intensive treatment with a nourishing mask.
If you dye your hair, look for products designed specifically for coloured hair.
RETHINK YOUR MANICURE
Give your nails the royal treatment.
Make sure you have the right tools: nail scissors, a quality file, a nail buffer, and a cuticle pusher should all be in your arsenal.
Apply a base coat and a top coat: these products will strengthen your nails and make your polish last longer.
Whether or not you use a manicure lamp, look for a polish that's durable and non-streaky.
Use an acetone-free nail polish remover that's gentle on your nails.
Last updated on September 6, 2022
Need help creating your own beauty routine?
Visit our specialized cosmetic team in store today.
OTHER PERFECT ARTICLES FOR YOUR BEAUTY ROUTINE