Bye-bye dull, spotted skin. Now you can have a brighter, smoother, more even complexion in no time. It takes a little effort, but we promise, your renewed healthy glow will be worth it.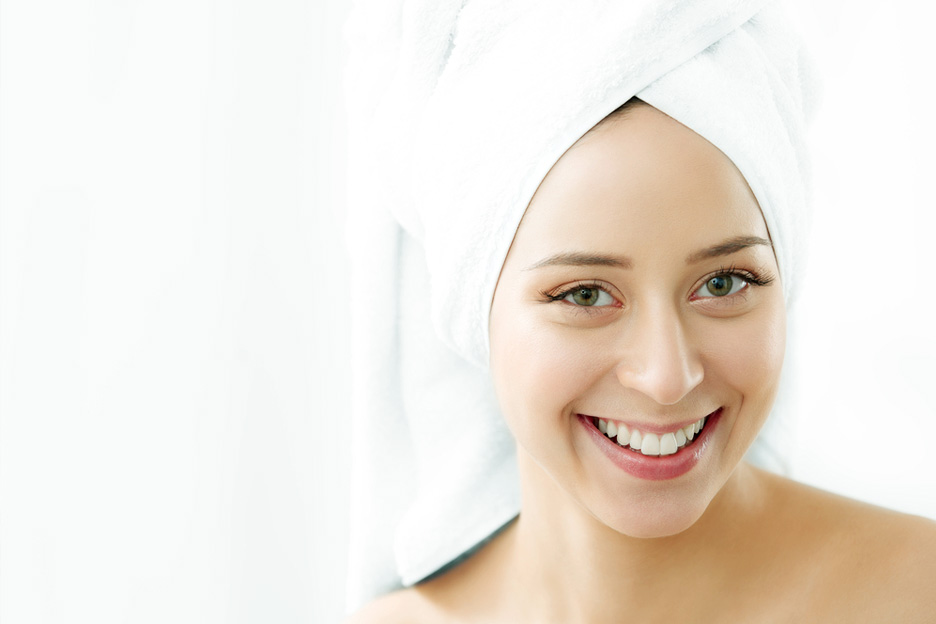 What causes dull, spotted skin?
Sun exposure, environmental pollutants, stress, blemishes, the inevitable aging that begins as cellular turnover begins to slow down… all these factors lead to dark spots, rough texture and uneven skin tone.
Your best weapons for renewal
Chemical peels? Laser treatments? Yes, these help, but also put a dent in your wallet and might require some downtime.
However, there are products that simply require regular use!
One of the best weapons for clear, luminous skin is glycolic acid. Found in chemical peels offered at your med spa or dermatologist's office, it is also present in skin care. Glycolic acid is an AHA (alpha hydroxy acid) from natural sources such as sugar cane. Because of its small molecular size, it can penetrate the epidermis and exfoliate dry, uneven skin and spots for a new skin effect.
If you want to reap the benefits of glycolic acid, look for products with buzzwords like renewal, resurfacing or retexturizing in their names, then check the ingredients. If your skin is blemish prone, try purifying cleansers with glycolic acid to eliminate blackheads and reduce residual marks blemishes leave behind. Speak to your Brunet Beauty Pro to find the product that is right for you.
Fade away...
Another way to increase skin's luminosity is with products that brighten and fade spots. Sometimes called age spots, this hyperpigmentation is caused by oxidation from pollution, cigarette smoke and UV rays.
While hydroquinone is an ingredient that has been used to target very dark spots, overall and prolonged use of it is not recommended as it can damage skin. Instead, look for non-toxic, natural ingredients such as licorice root, mushroom extract, lemon peel and grapeseed, which have antioxidant properties.
Prevent and moisturize
Vow to use sunscreen to keep your skin petal-soft and free from sun damage. Moisturize your face religiously with creams containing hyaluronic acid, which can hold up to 1,000 times its weight in water, leaving your skin dewy fresh.
The mask for luminous skin
Popular in Asia and other parts of the world, tissue masks are now available here. These masks boast up to 1/2 bottle of serum per mask, infused in the light tissue that you apply to your face.
They are simple (and kind of fun) to use:
Remove the tissue from its pack and unfold.
Place tissue on your face from forehead to chin, aligning it with the holes supplied for eyes, nose and mouth.
Press down lightly and leave on for the recommended time.
Remove mask and discard. Massage excess serum into skin.