Discover the manly art of cleansing, caring and grooming your head, face and body hair.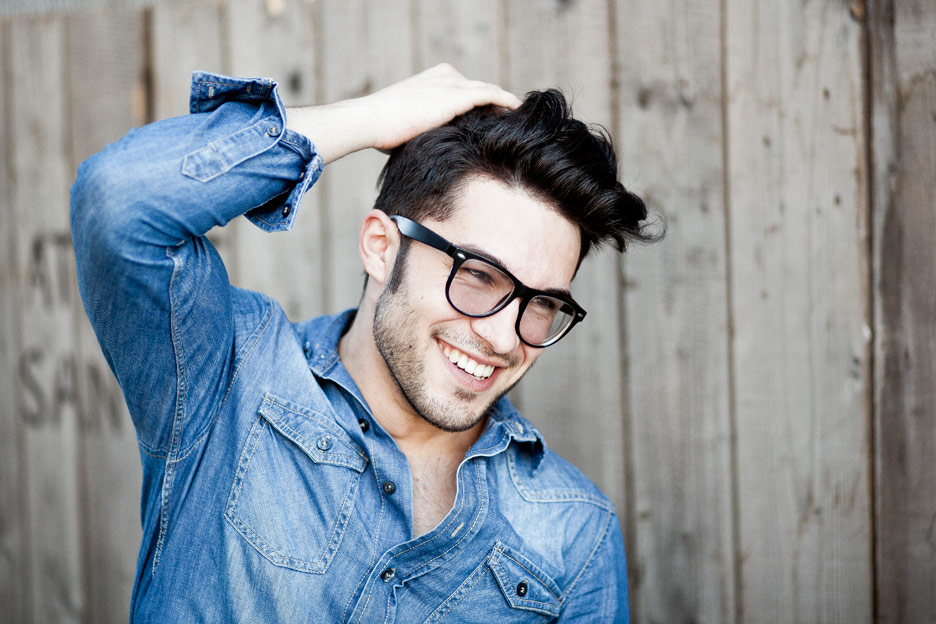 Head start
Select a shampoo for your hair type. If you have dandruff, use a specially formulated shampoo to make unsightly flakes a thing of the past. Conditioner can make hair easier to style. Get a haircut or trim every month to avoid the shaggy/shorn syndrome. Apply styling products sparingly. You'll still achieve the look you want without looking greasy or overdone.
Toolkit: shampoo, conditioner, wax, pomade, mousse, gel
Noseworthy
Nose hairs prevent impurities from entering your mucous membranes so no need to go overboard with trimming. Pros suggest standing in front of a wall mirror and squeezing your nose. If you see hair, snip them with a small scissors or rotary hair trimmer.
Toolkit: scissors, rotary nose hair trimmer
Raise a brow
Eyebrows should look natural. Keep eyebrows trimmed of stray hairs. Comb hairs straight up and trim straight across, then comb eyebrows back down for a clean line. The unibrow is never a good look. Pluck between brows, but remember, less is not more here. Don't overdo it. Most men look best with a smaller, rather than larger space between brows.
Toolkit: eyebrow comb, small hair scissors, tweezers
Close shave
Men need to shave daily to look their best. Use an enriched shaving foam and your fingers or a brush to soften and lift hairs, preparing for a close, comfortable shave. Always make sure you shave in the same direction as your beard grows to avoid ingrown hairs. If you sport a beard or mustache, make sure it is neatly trimmed.
Toolkit: shaving cream, brush, electric trimmer
Celebrity stubble
That masculine stubble may look effortless but it's not. You need to keep stubble attractive by "shaping" facial hair. Shaping means clean shaving around the perimeters of your stubble: the top of your cheeks and the lower part of your neck to give a clean edge to the stubble. To shape, take your razor or trimmer and shave in the direction of the hair growth. Do this carefully to not remove too much stubble.
Toolkit: razor, electric razor, trimmer/shaper
Body Cleansing and Grooming
In the shower, use a body wash with benefits: moisturizing, invigorating, relaxing. Choose a scent that matches or complements your signature fragrance. If your skin is dry, use a body lotion after showering.
As for grooming, you don't have to go the complete manscaping route, but keeping a neatly trimmed back of neck, chest, back and shoulders will make you appear cleaner and enhance your musculature.
To groom your chest, use a hair trimmer set at about one-half inch. For the back of neck, use a handheld mirror and a hair clipper. Trim from the base and move upward in short movements, being careful not to trim into your hairline. For the shoulders and back, use a handheld mirror and with your back to a larger wall mirror, take an extendable hair trimmer on the lowest setting and shave against the hair growth.
Toolkit: body wash, body lotion, hair clipper, extendable hair trimmer, handheld mirror