Dealing with a tight budget? You can still enjoy tasty, healthy dishes! Here are ten versatile and inexpensive ingredients that will keep your grocery bill low while allowing you to create a variety of recipes that are packed with flavour!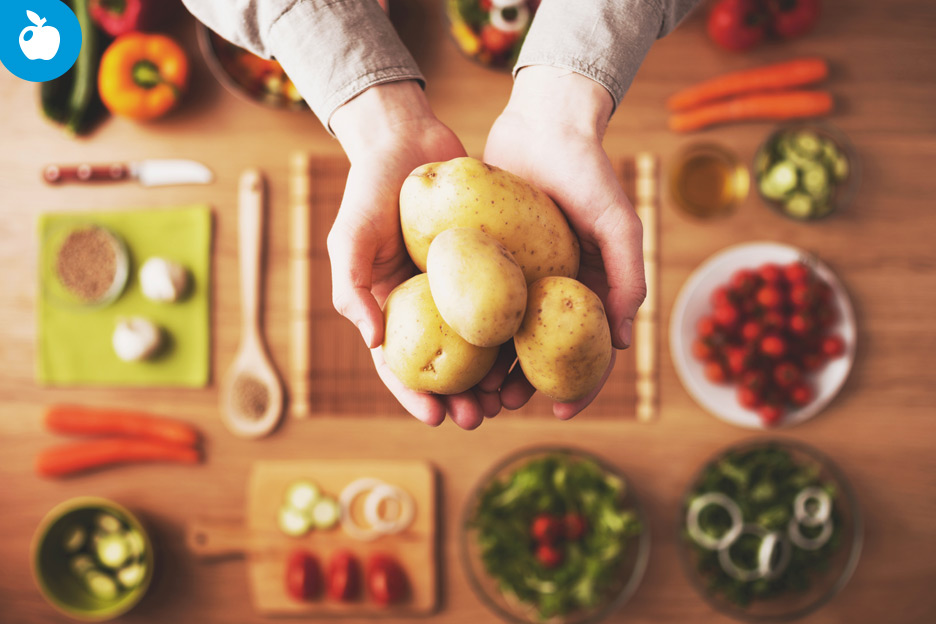 Potato
Whether they're yellow or red, round or oval, potatoes are always delicious! Full of nutrients, they can be prepared in a thousand different ways. Hot, cold, as a main dish or a side, this versatile ingredient is a tasty treat!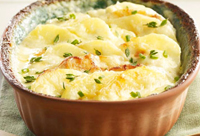 Scalloped Potatoes and Apples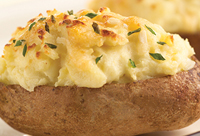 Stuffed potatoes Caesar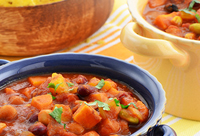 Chili with Potatoes
Rice, couscous and barley
Are you a sports enthusiast? Then you should try to eat foods that are rich in carbohydrates. They'll provide your muscles with the energy they need to keep going. Rice, couscous, and barley are great ingredients for this purpose. Eat these tasty foods before or after your workout session to get the most out of them.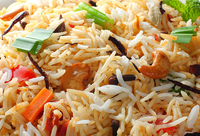 Vegetable Curry on Basmati Rice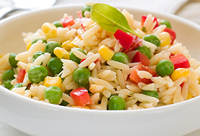 Basmati rice with green peas and red pepper
Hot Peppers Stuffed with Ground Beef
Pasta
This is an ingredient that pleases young and old alike! And for good reason: pasta is delicious, no matter how you cook it.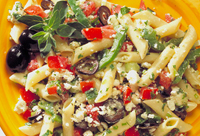 Pasta Salad with Feta
Spinach-sausage-ricotta Stuffed Cannelloni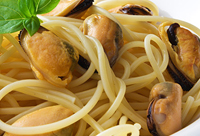 Spaghettini with Mussels
Chicken
Chicken is inexpensive and quick and easy to prepare. In a sandwich, salad or as a main dish, this tender meat is always a crowd pleaser!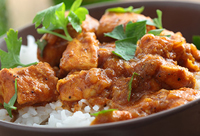 Quick Chicken Curry
Canadian-Style Baked Drumsticks
Asian Chicken and Vegetable Stir-fry
Legumes
Legumes are an underrated ingredient that is delicious and full of nutrients. Plus, they're inexpensive! It's time to add them to your menu!
Mexican Rice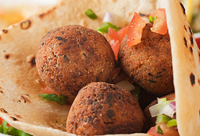 Falafels in pita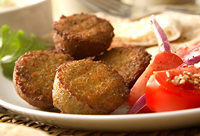 Chickpea-lentil croquettes
Apples
Red, green, or yellow, sweet or tart, apples come in myriad varieties. You can use them in an endless number of ways!
McIntosh Apple and Butternut Squash Cream Soup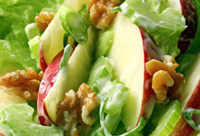 Waldorf Salad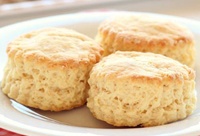 Apple-Cheddar Scones
Canned tuna and fish
Inexpensive, rich in protein, and delicious! All you need are a few cans and you're all set!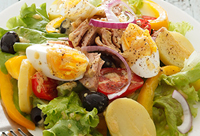 Niçoise Salad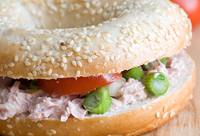 Bagels from the Sea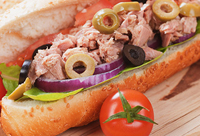 Greek-style Sandwich
Eggs
Any time of day, eggs make the perfect meal. A cost-efficient food that goes well with almost any other ingredient.
Pollock Quiche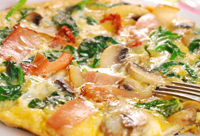 Cheesy Western Omelette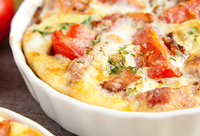 Mamirolle, Bacon and Potato Frittata
Cheeses
Quebec is the land of a thousand cheeses. Enjoy this tasty ingredient that is sure to delight everyone, no matter the occasion.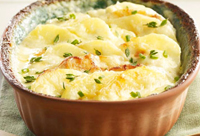 Two-Cheese Prosciutto Pizza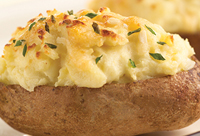 Lasagna with Irresistibles Bolognese Sauce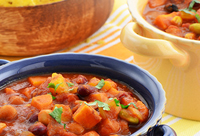 Seafood Gratin
Tenderized or French Roast
Rich in iron, beef also contains vitamins B3, B6 and B12. Its tender flesh will please everyone around the table!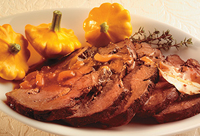 Two-mustard Chuck Tender Roast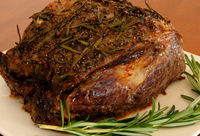 French Style Roast with Rosemary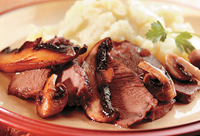 Chuck Pot Roast With Mushrooms
Soup's On
Winter is here to stay. To keep warm during these cold months, try a delicious soup! It's an easy-to-make, low-cost meal that can be prepared in innumerable ways.
Minestrone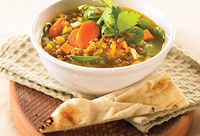 Indian Lentil Soup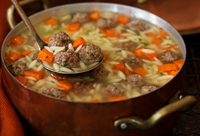 Hearty Italian Meatball Soup